We go down the rabbit hole once again with Urban Decay's latest Alice Through the Looking Glass Eyeshadow Palette
Back in 2010 when Urban Decay launched its Alice in Wonderland Book of Shadows palette that basically broke the Internet, it sold out so quickly upon release that we barely had time to blink. This time around, Urban Decay is back again with a brand new eyeshadow palette that combines the trippy and fantastical in one, in conjunction with Disney's Alice Through the Looking Glass' premiere in theatres this July.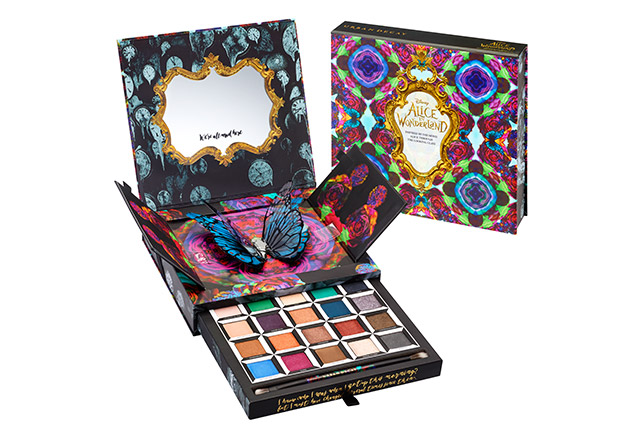 Paying tribute to our favourite characters including Alice, Mad Hatter, White Queen, and Red Queen, this collectible palette has 20 all-new shades arranged in columns by character. Whether you like Mad Hatter's bold brazen eyeshadow hues or the softer subtle ones from Alice's look in the film, mix and match to create a plethora of fun trippy looks. Another plus point about this palette? Its kaleidoscopic artwork woven from flowers and butterflies are embossed and glossed over for a luxe, three-dimensional feel. The outside includes a few quotes from the film, and prepare for a surprise when you lift the lid and open up the doors within: a 3-D butterfly springs up delightfully. Pull open the palette's drawer to feast your eyes on the 20, ultra pretty shadows, each featuring Urban Decay's blend of ingredients that gives every shade a velvety texture, rich colour, staying power and blendability.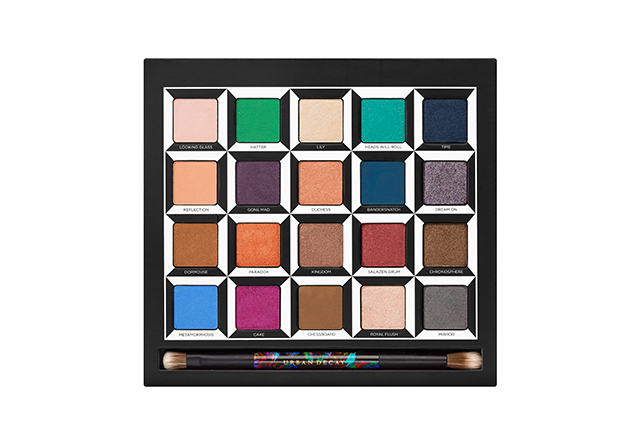 Urban Decay's limited edition Alice: Through the Looking Glass Eyeshadow Palette is available exclusively at the Urban Decay store at Suria KLCC from July 2016 onwards.
Related stories:
24 Questions with Urban Decay's Wende Zomnir
Just in: Art-centric makeup palettes
Join in on Urban Decay's women-empowering global initiative, The Ultraviolet Edge