Wake up to beautiful skin
As much as we'd love to get in the recommended eight hours of sleep each night, six or seven hours of snooze (perhaps less sometimes) is probably the norm. It is not easy: your full-time job calls, you want to maintain a healthy social life, work out to keep your fitness in check, and catch up on all your favourite shows—all in a week's work. But what is easy to forget is, our skin cells' nighttime regeneration process actually helps skincare work that much better, making beauty sleep très important for beautiful skin.
Understanding the desires and needs of women today, Dior's new Jelly Sleeping Mask is made to adapt to our fast-paced, modern lifestyles. You may not be able to get the full cycle of beauty sleep everyday, but this will help your skin get the hydration it needs. Part of the Hydra Life range, which thrives to turn skin hydration into a delightful experience, this new night mask boasts an amazing, melt-away texture that transforms from jelly into water upon contact with the skin.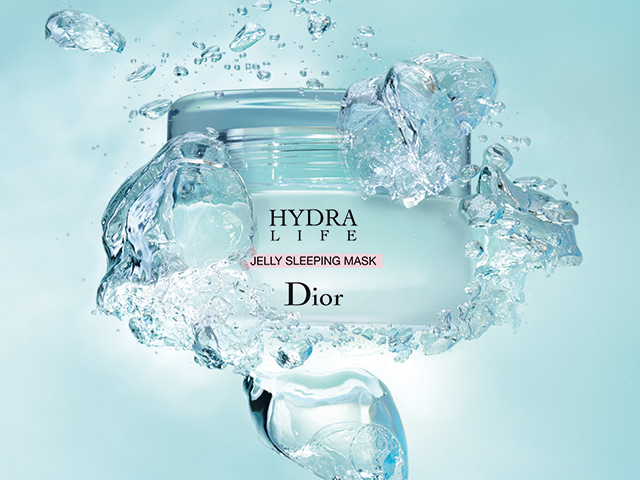 Formulated with Dior Mallow jelly and a cocktail of natural ingredients derived from Aquaporin technology, the ultra-hydrating concoction plumps skin from within, leaving you with skin that is naturally radiant and full of life. Once left on for eight hours for continuous hydration, your skin will look perfectly rested—akin to getting your full eight hours of sleep. We don't know about you, but this sounds like a new holy grail product to add to the skincare arsenal.
Dior Hydra Life Jelly Sleeping Mask is now available at all Dior Beauty counters nationwide.
You may also like...
Let's talk about: Hydrating vs Moisturising products
Discovering the allure of Miss Dior