Editor-in-Chief, Cai Mei Khoo, meets with Chanel Global Creative Makeup and Colour Designer, Lucia Pica, in London for the launch of Chanel Fall 2016 Le Rouge Collection No. 1
"A proponent of the classic red lipstick, Gabrielle Chanel famously said 'mettez du rouge et attaquez'—'put on lipstick and attack'. Introduced in 1924, the Chanel red lipstick was both the designer's signature and an icon of the brand. "Red is the colour of life, of blood; I love red," said Gabrielle Chanel, a sentiment echoed by the brand's Global Creative Makeup and Colour Designer, Lucia Pica, whose key inspiration for her debut make-up collection for Chanel, Le Rouge Collection No. 1, was the colour red.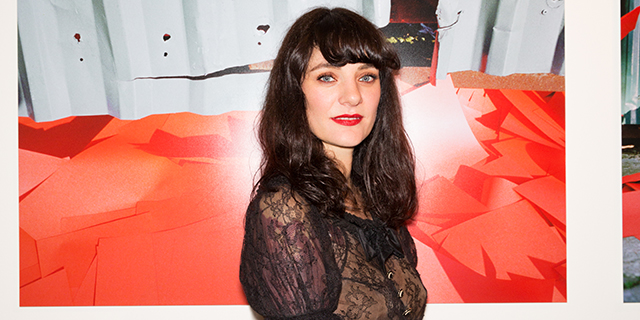 Appointed in December 2014, Pica previously assisted celebrity make-up artist, Charlotte Tilbury, before breaking out on her own in 2008, and has worked with influential imagemakers from magazine titles such as i-D, Love, Another and Vogue. For her first makeup collection for Chanel, Pica collaborated with photographer Max Farago and filmmaker Clara Cullen on a wealth of imagery and a short film as a creative moodboard, where she then picked out specific shades of red for the collection. Inspiration was found in a variety of things from the more mundane, like a red plastic bag floating in the wind, to a sumptuous feast of foods in different shades of red.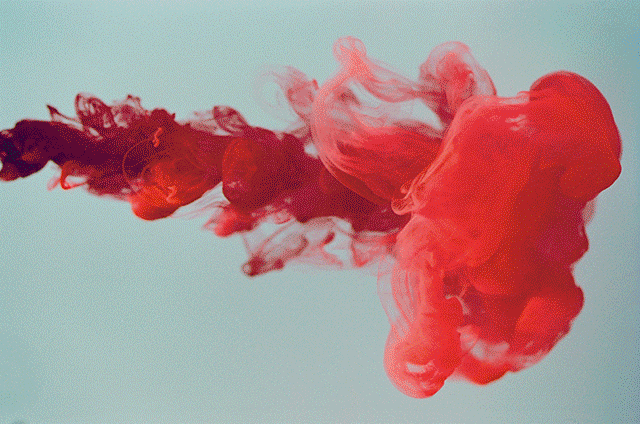 Pica's starting point was the idea of subverting the classical notion of beauty and the traditional use of the colour red. The Stylo Yeux Waterproof eyeliners in this collection, for example, came in Eros, a brown burgundy red, and Agapé, a rich brown with red undertones, unexpected shades for the eyes but which somehow lends an alluring quality to them. "I am obsessed with the colour red—I always have been," says Pica. "There is strength and emotion, warmth and disruption in red. It is a colour that is so strong for me and yet also intrinsic to the world of Chanel." Perhaps it is Pica's unique birthmark, one that runs the length of her right arm that first started her obsession with red. "For the eyeliners, I've mixed it with a bronzey undertone so that it's not a raw red, which might be too harsh for the face. I like mixing red with taupe or chocolate browns as I feel it makes the look more mysterious," adds Pica.
"In the collection there are ideas of subversion and classicism. It is about the power of femininity, but also vulnerability," says Pica. "I really wanted to explore the meaning of colour and what is behind it in the collection. There is an idea of the symbolism of red and a red undertone runs throughout. It is mainly an emotional and abstract response to colour."
"It is about the power of femininity, but also vulnerability. Red is intense, vulnerable, sexual and eternal."—Lucia Pica
Le Rouge Collection No. 1 presents a red for the face, eyes, lips and nails. A few personal favourites include the Joues Contraste Rouge Profond, a blush in a brick red reminiscent of the colours kabuki theatre performers use, only this is made for everyday wear. A nod to the original rouge, the blush is a natural reflection of a rush of blood to the cheeks whether after an intense workout or the throes of passion.
Another favourite is the Dimensions de Chanel mascara in Subversif, a colour that's very close to black tinged with aubergine, which further enhances the look of seduction created by the Les 4 Ombres powder eye shadow palette in Candeur et Expérience, a quadshadow palette in shades of rich browns and deep brick red.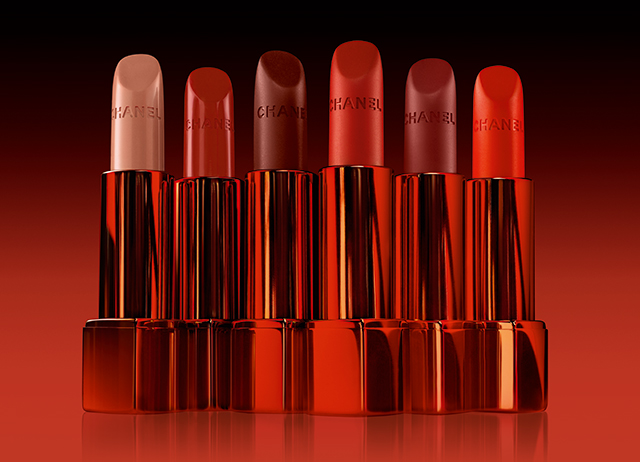 The highlight of the collection for me personally has to be the collection of six lipsticks, in super smooth Rouge Allure, and matte Rouge Allure Velvet, a texture that everyone is going crazy for these days. It's a tough choice to pick a favourite but I veer towards the deep, intense red of Rouge Tentation, a brighter, matte fire red called Rouge Charnel and the deep chocolatey red, Rouge Vie. I ask Pica for tips on how to pick the perfect red lipstick and she tells me that it's all about the attitude. "I thought the orangey red Rouge Feu would look better on people with lighter skin and hair but just yesterday, a woman with darker skin and hair was wearing it and it looked really good on her because of her attitude. The perfect red...it's a question of how much you like the colour, and how much courage you have to wear it. It's an attitude."
"There is strength in imperfection," Pica continues. "There are nuances in someone or something being not too perfect. I really believe in happy accidents and spontaneity in life. It is OK if you don't perfectly apply your eye make-up or that your lipstick is a bit faded: you are living in it. Glamour can live. You can still think, live your life and wear lipstick."
Chanel Fall 2016 Le Rouge Collection No. 1:
Chanel party with Lucia Pica and Kristen Steward at Somerset House, London
Related stories:
Watch Kristen Stewart smoulder in Chanel's 'Paris in Rome' campaign
3 Steps to an effortless glow with Chanel's summer collection
Karl Lagerfeld on Chanel's brand ethos and how Paris has changed