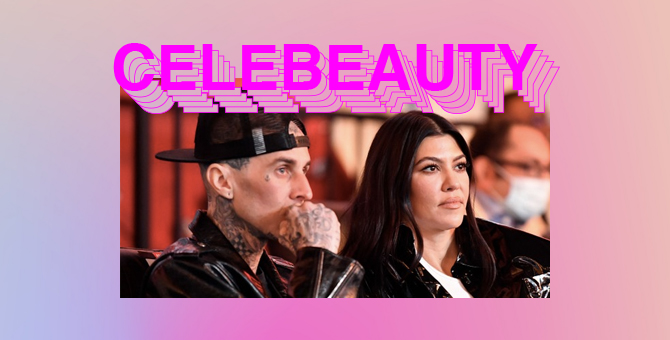 Alexa Chung's gorgeous green eyeshadow look
Courtesy of MUA Florrie White, the minty-fresh eyeshadow look is the perfect complement to Chung's mint-green Gucci suit.
Kourtney Kardashian's heart-shaped cherry manicure
The manicure is super cute for spring, and is a super subtle way for the oldest Kardashian to indicate that she's smitten. What's less subtle is the huge lettering on Travis Barker's chest that reads 'Kourtney'.
Iris Law's bleached brows
The supermodel accentuates her new brow makeover with a minimal winged liner and some accent dots on the bridge of her nose.
Megan Thee Stallion's bright pink anime 'do
The Grammy winner sported this incredible hot-pink look, complete with '90s lipliner and a full fringe. Love!
Kristen Bell's new shaggy bangs
The secret? It's a faux fringe! The hair artist behind the look, Terrie Velazquez Owen, confirmed that the look was the work of a lace-front piece.
Lucy Hale's "honey-lemon" blonde makeover
The new dye-job is courtesy of celebrity colourist John Clark, who also coined the perfect name for it!
Priyanka Chopra's fresh no-makeup makeup look
Looking for the perfect versatile spring look? Priyanka Chopra's office-friendly nude lip is your new go-to. Just add mascara and blush!
Celebeauty: Alexa Chung's top-to-toe Gucci green look, Travis Barker's premature 'Kourtney' tattoo and more