From the biggest headlines to the best drops from this month, here's what you missed in February
This month in brand launches
---
Raecare is your answer to plant-based, gentle household cleaners
If you're worried about the environmental impact of your current house cleaners, we have a suggestion. Raecare is the new local brand on the block dedicated to providing you with natural, biodegradable household cleaners.
Founded by industry professionals with a background in chemicals and manufacturing, Raecare's mission is to supply a range of household cleaners that are safe, gentle and beautiful. How? The sustainable brand is completely transparent about the ingredients in their products so that you never have to guess, making them the perfect companion for those of you with any skin sensitivities like eczema or psoriasis. Plus, each product is scented with a blend of essential oils to give you an impromptu aromatherapy session every time you do a deep-clean.
Raecare currently offers a product range that includes: An All-Purpose Surface Cleaner, Glass Cleaner, Bathroom Cleaner, Dishwashing Liquid, Hand Sanitiser, and Hand Wash.
Find out more here or follow Raecare on Instagram.
This month in new products
---
Achieve your best complexion with the new Dior Backstage Face & Body Powder-No-Powder
If you've ever longed for all-day wear that does not come at the cost of your glow, you'll be relieved to hear of the new Dior finishing powder. Created by Dior's Creative and Image Director, Peter Philips, the "powder without powder" uses patented technology to provide a totally translucent, natural finish, that keeps you matte and luminous all at once.
How does it work? Well, the powder features a transparent gel base infused with soft-focus pigments that work to blur imperfections and mattify the skin, while microparticles of mother-of-pearl help to give the skin radiance. It may be used alone across the face and body for visibly improved skin, or atop makeup for improved coverage. Alternatively, opt for a shade darker than your complexion and use it as a contour.
The powder, like the rest of the Face & Body Foundation range, comes in 10 shades to suit a range of skin tones.
Shop the launch at Dior Boutiques and counters. Find out more here.
Laneige launches the new-and-improved Water Sleeping Mask and Cica Sleeping Mask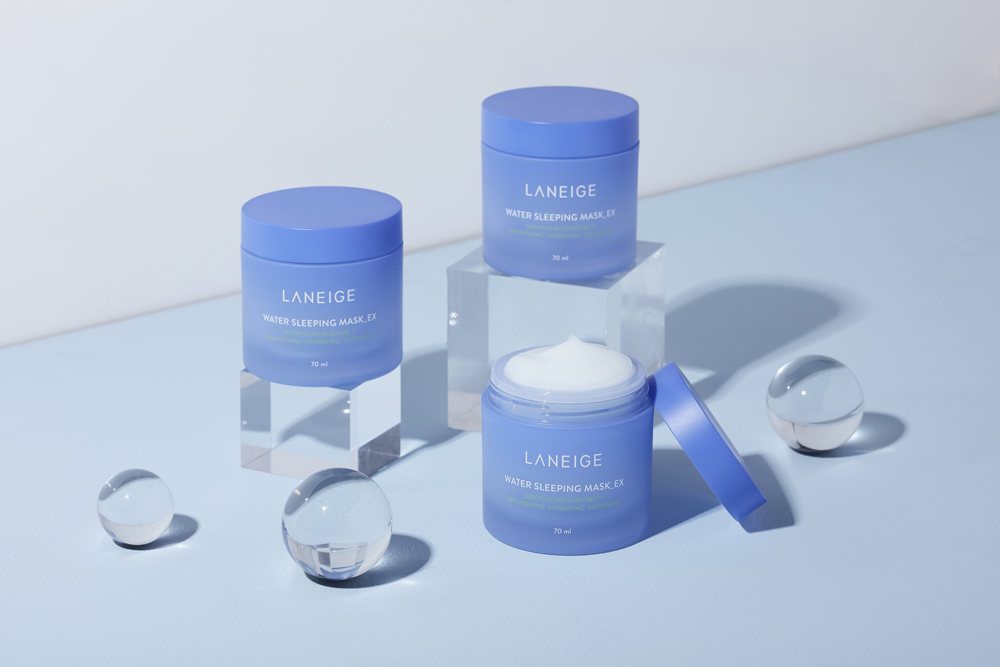 Feeling sleep-deprived? You don't have to look it. Laneige has just launched the upgraded 5th generation of their best-selling, cult-favourite product: The Water Sleeping Mask EX. Formulated with the core technologies, Sleeping Microbiome™ and Pro-biotics Complex, the mask delivers everything your skin needs for a healthy barrier, a balanced microbiome, and ample glow.
In addition, Laneige has those of you with irritated, sensitive skin covered too. The new Cica Sleeping Mask is here to soothe, restore, and regenerate thanks to the natural power of Forest Yeast (the brand's patented regenerative ingredient) and tea tree—so you can wake up with radiant, glowy skin the very next day.
Shop it here.
Ren Clean Skincare launches the Radiance Brightening Dark Circle Eye Cream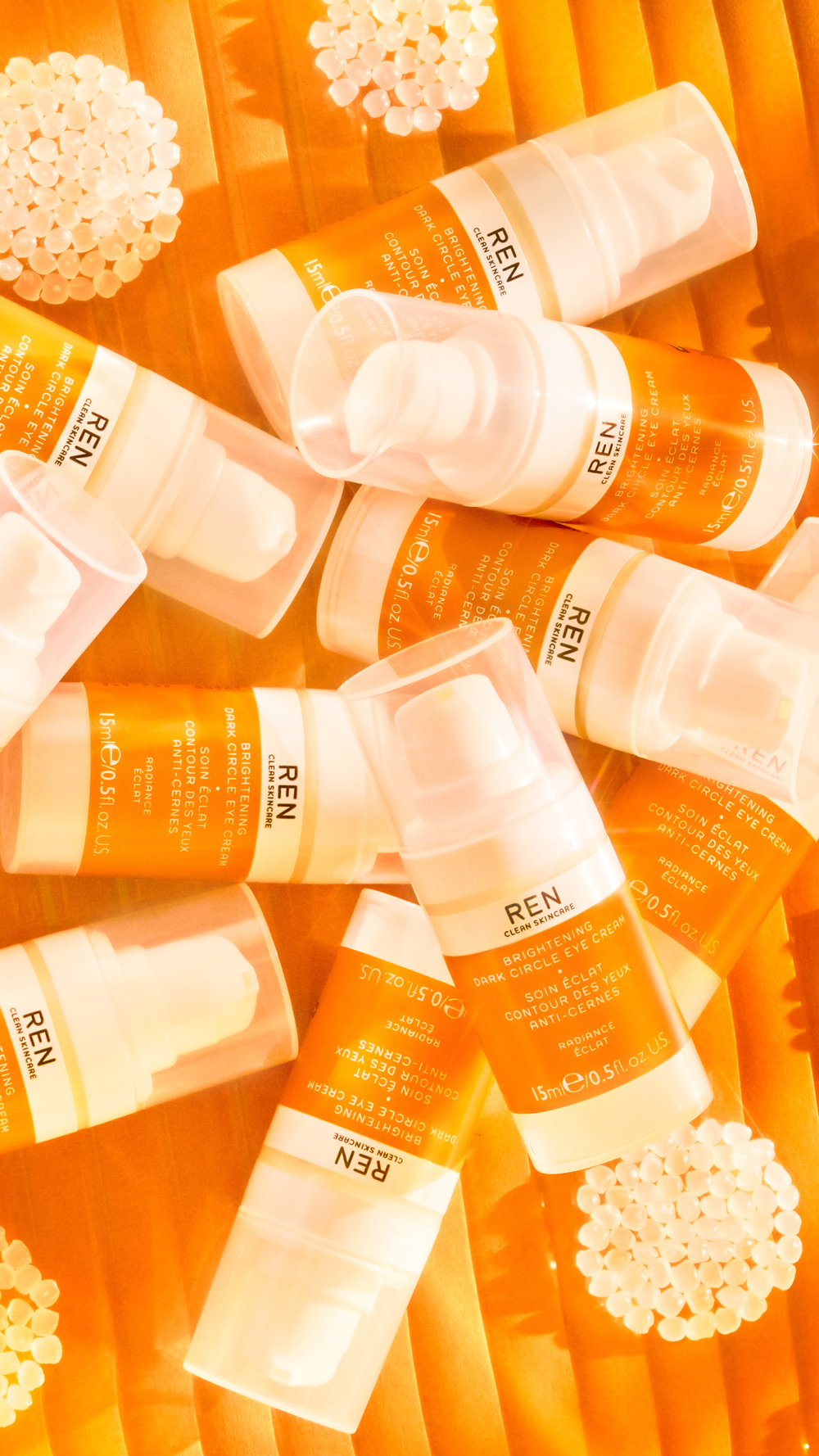 Dark circles, puffiness, and tired-looking eyes are a thing of the past—Ren Clean Skincare has created an eye cream that tackles your concerns with 95 per cent natural-origin content. The weightless eye cream is packed with two main bioactives: The first, elderberry flower extract, helps to neutralise photoageing free radicals to reduce the appearance of dark circles and puffiness. The second, hydrating glycogen, works to retain moisture in the skin to plump and smooth the undereyes.
Simply massage gently under the eyes, eyelid, and brow bone and allow to work its magic.

Shop it at Ken's Apothecary or here.
Dermalogica launches the Neck Fit Contour Serum
Have you heard of 'Tech Neck'? Well, whether you have or not, there's a good chance that you've experienced it at some point in the last year. While we've been on our intermittent WFH schedules, long work days at our home desks have left us all looking down at our phones and laptops for hours at a time.
The result? Creasing and fine lines galore! On top of that, the neck is one of the first areas to show signs of ageing through the loss of strength and flexibility as the neck muscles atrophy. That considered, with stress being a major contributing factor to photoageing (along with sun damage and photosensitisation from fragrances), all the odds are pitted against you!
The only solution to your neck conundrum is to start working on it—enter: The Neck Fit Contour Serum by Dermalogica. Touted as your neck's best personal trainer, the lightweight, roll-on serum is formulated to tighten and tone skin over time, for a more visibly lifted and sculpted appearance.
With the help of its high-performance Flex Lift Contour Technology, the serum tackles those pesky wrinkles and creases, forming an 'invisible mesh' to provide a visible lifting and tightening effect. Plus, the serum is fortified with actives that smooth fine lines and protect skin against pollution.
Shop it here.
Clé de Peau Beauté releases their Precious Gold Vitality Mask
All that glitters is gold with Clé de Peau Beauté's latest launch. The Precious Gold Vitality Mask is a rinse-off treatment that takes just 5 minutes (twice weekly) to work its magic.
Combat the perils of ageing with the power of 24K Gold Infusion, gardenia extract, and a blend of amino acids and botanicals. The gold-infused formulation serves as an antioxidant against ageing factors, while gardenia inhibits the loss of elasticity; working in tandem, the skin is left recharged and renewed from within.
Find out more here or shop now at counters nationwide.
This month in new treatments
---
The Clique Clinic introduces the EMSculpt NEO to tone you up—without the effort
Getting a 6-pack is just about as difficult a feat as it sounds. Even with the right diet and exercise regime, it can be difficult to achieve the desired definition and tone. Here's where the EMSculpt NEO comes in: The new-and-improved technology harnesses the power of synchronised radiofrequency and high-intensity focused electromagnetic energies to stimulate your muscles and eliminate fat more effectively than ever before. 
The treatment can be used on any part of the body in need of a perk-up, including the core, the arms, the thighs, the calves, and the buttocks. Clinical studies on the treatment have shown a 30 per cent average reduction in fat with a 25 per cent increase in muscle volume for a visibly more sculpted body. All it takes are a minimum of 6 quick sessions to get your body in better shape.
"EMSculptNEO's revolutionary technology allows us to combat the effects of body ageing more effectively in a short period of time," says Dr Tingsong Lim, Medical Director of Clique Clinic. "It's an invaluable asset that supplements your lifestyle and helps you not only look better, but feel and function better."
Find out more here.
Find more beauty headlines from this month here.