Aesop introduces In Two Minds, a new skincare range formulated specially for skin of many moods
The contradictory nature of combination skin can be very tricky to deal with. Should one go for oil-free skincare to counter an oily T-zone but risk stripping moisture from the already dry skin across the cheeks, or vice versa? It's a delicate situation, sometimes made worse by the skin type's typically reactive state.  
Enter In Two Minds, Aesop's first skincare range tailored for combination skin. Formulated to address the multifaceted nature and complex needs of combination skin, the range features a cleanser, toner and hydrator that work together to restore the skin's balance.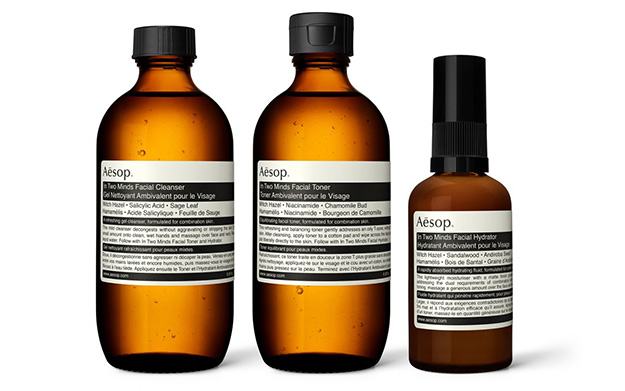 The three-step care starts with the In Two Minds cleanser, a gentle gel-based cleanser containing Salicylic Acid, which works to remove excess sebum and thoroughly cleanse skin without aggravation. After cleansing, gently sweep a cotton pad with In Two Minds Facial Toner across the face to soothe and balance the skin. Lastly, hydrate the skin without overburdening it with the lightweight yet nourishing In Two Minds Facial Hydrator. 
The In Two Minds range is now available at all Aesop stores nationwide.