Biotherm Homme's new Force Supreme Life Essence is legendary sportsman David Beckham's skin saviour
If you're a loyal (male) fan of Biotherm's Life Plankton Essence that debuted two years ago but wished that it came with a wealth of anti-ageing properties and a stronger dose of active ingredients, Biotherm Homme has heed your pleas with an all-new, skincare powerhouse.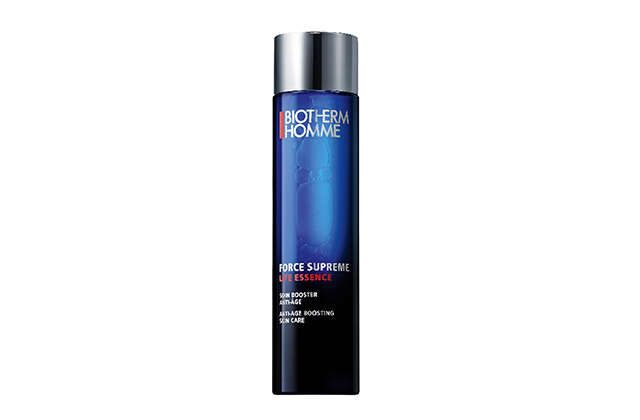 Introducing Force Supreme Life Essence, Biotherm Homme's reinvented miracle worker targted for men. This ultimate treatment for ageing skin is intensely concentrated with the highest dose of the brand's signature active ingredient, Life Plankton, and is formulated as an essence-in-water—this concentrated liquid instantly melts and is absorbed into the skin upon contact. This anti-ageing formula consists of 5% regenerating Life Plankton that accelerates skin cellular turnover and calms redness/irritation, while algae extracts firm up the skin for a youthful look. Engineered to be used in the first step of your skincare routine before moisturizer, Biotherm Homme Force Supreme Life Essence's formulation is as light as water for quick absorption sans icky residues—so you don't have to worry about heading out feeling like your face needs to be washed again.
Biotherm Homme's new ambassador David Beckham can attest to this as well: "I use Biotherm Homme Force Supreme serum to reshape my skin. I also recently discovered the new Force Supreme Life Essence which is really a booster in the morning." Take a look at the brand's new campaign film Force Supreme: Story of My Life, shot by acclaimed director Johan Renck and featuring the football legend's life story brought to live by his tattoos.
Biotherm Homme Force Supreme Life Essence is available from September 1 onwards at all Biotherm counters nationwide and online here.
Related stories:
Your newest skin saviour: Biotherm Life Plankton
Try: A 3-minute face mask that will work wonders on your skin