Got a big day of nuptial bliss coming up soon? You'll want to look your best—to make sure you're not committing any beauty faux pas on your big day, consult our guide below
To all the soon-to-be blushing brides out there: This is an open letter. Your big day of marital bliss is soon coming up, and while you should take every opportunity to soak in the love and good vibes, you've also got a little planning ahead to do when it comes to your makeup beat (sorry, that's just the way it is!).
Namely, your makeup look is of the utmost importance on your big day. Why? Well, frankly put, weddings tend to be an emotional affair, so if you're unprepared for them, your tears of joy and animated emoting may leave you looking more bananas than bridal by the end of the night. Not to mention, there are so many things you've probably not considered for your big day, such as the humbling effect that flash photography has on the wrong base prep or the instant regret you'll feel when forgetting to do a trial run on your bridal look.
Ahead, find all the makeup mistakes you should avoid making on your big day:
Mistake #1: Not using waterproof mascara
Listen—we're not saying that you're a softie, but weddings tend to bring out the emotional side of even the most stoic personalities. Given that this wedding is yours, we're just assuming there will probably be some tears involved. In any case, waterproof mascara is going to be your best friend.
Aside from staving off the waterworks, the waterproof formulation also helps to keep your lashes curled and lifted all day long. Plus, they also tend to be more smudge resistant, even in our humid climate.
Mistake #2: Forgetting your primer
For most, especially in multicultural Malaysia, a wedding day is an all-day ordeal. Throw in the fact that our climate is both hot and humid, the odds are already against you. The last thing you'll want is your makeup melting off by midday, so you have to make sure that you're priming your skin perfectly—especially if you've got a more oily-to-combination skin type.
Not sure where to start? Consult our all-inclusive guide to makeup primers.
READ: 9 Ways to prep your skin for long-lasting makeup
Mistake #3: Using too much foundation
This is actually just general advice for every day, but it's especially pertinent on your wedding day. While, yes, heavier foundation will make you look flawless in photos, the reality is that you'll probably look cakey in real life. Plus, the chances are that you probably don't need very much in the first place, and caking on the layers will do nothing but further accentuate any texture or blemishes on your complexion.
Instead, use very thin layers and build up coverage only in the areas where you need it. The same applies for your contour and the rest of your makeup look, really. Less is more!
READ: No-makeup makeup: How to make your concealer look completely natural
Mistake #3: Using a foundation with SPF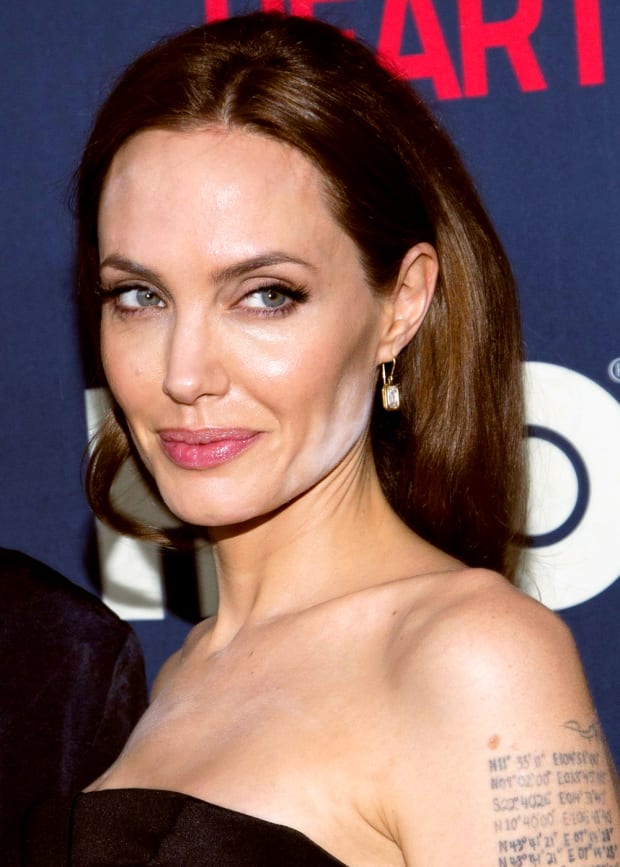 Fun fact: SPF causes flashback with flash photography, which can make you look more ghostly than glowing. Given that it's your big day, you can probably expect there to be cameras galore. In any case, it's safer to opt for an SPF-free formulation.
Really, it's best to avoid SPF in every step of your makeup routine—that includes powders and lipsticks too!.
Mistake #4: Forgetting your blusher
On the note of flash photography, it's important to make sure that your blusher is on point for the big day. Aside from the sculpting effect that blush can have on your face (hello, cheekbones!), blusher prevents you from looking washed out in photos. 
TIP: Do a few test shots to make sure everything is perfect—you'll want to wear enough blush to show up on camera, but not enough that it looks clownish in real life.
Mistake #5: Using a lipstick or gloss 
If there was ever a time to whip out the budge-proof matte liquid lipsticks, this would be it. For your big day (especially nowadays with the mask mandate in full force), the last thing you'll want to do is use a lipstick (or gloss) with no staying power whatsoever. Keep in mind that you'll be doing rounds with family and friends throughout the day, so there's going to be lots of talking—pair that with your mask and you've got a smudgey situation on your hands.
Instead, opt for a lip stain that will keep your lips perfectly coloured all day long and, if you must, carry your gloss around for periodic touch-ups.
Mistake #6: Trying something new
Believe it or not, your wedding day is not the time to experiment with the trends of today. Consider this: You'll be looking back on these photos in 20 years—do you really want to be reminded of your e-girl phase when the time comes? For a big day like this, it's best to stick to what you're most comfortable with.
Mistake #7: Not doing a trial
If, despite our warnings, you do decide that you want to try something out of your comfort zone for the big day, at least do a trial run beforehand! Whether you're doing your makeup by yourself or you're enlisting the help of a professional MUA, it's always best to lay out your game plan in advance.
Our best tip? Once you've got your trial run look on, try to subject the look to the same conditions you expect to encounter on your wedding day—this will help you sus out any key issues with your routine and give you time to iron out a contingency plan and work out the kinks!

READ: 10 Hair and makeup stylists that will give you a picture-perfect look on your big day
Mistake #8: Forgetting your emergency bridal kit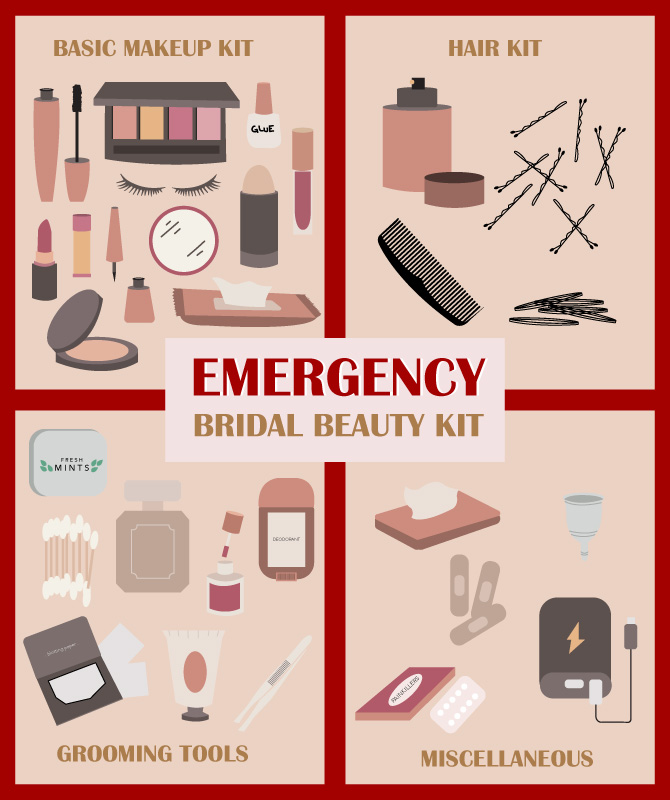 On that note, it's important to remember that some things are just out of your control. Whether it's a rogue eyelash or a stray flyaway, some things will just inevitably go wrong, and the only thing you can do is be prepared for it.
On the day, just make sure you have your emergency bridal beauty kit on-hand (give it to your maid of honour to hold onto for you!).
READ: What to put in your emergency bridal beauty kit
Find more bridal stories here.