If you're looking for an easy costume that will actually get you some compliments, you need to read this.
Halloween is fast-approaching and with the CMCO 2.0 ongoing, there aren't many places for you to party this year. That said, screening a horror marathon at home isn't out of the question. While the whole 'stuck at home on Halloween' thing can seem a little druid at the moment, what better way to make the most of it than a virtual dress-up party?
Inspired by the cult classics you should be watching come the 31st, these looks are super easy to achieve and are bound to get you in the spooky spirit. Find them all below!
Veronica Sawyer from Heathers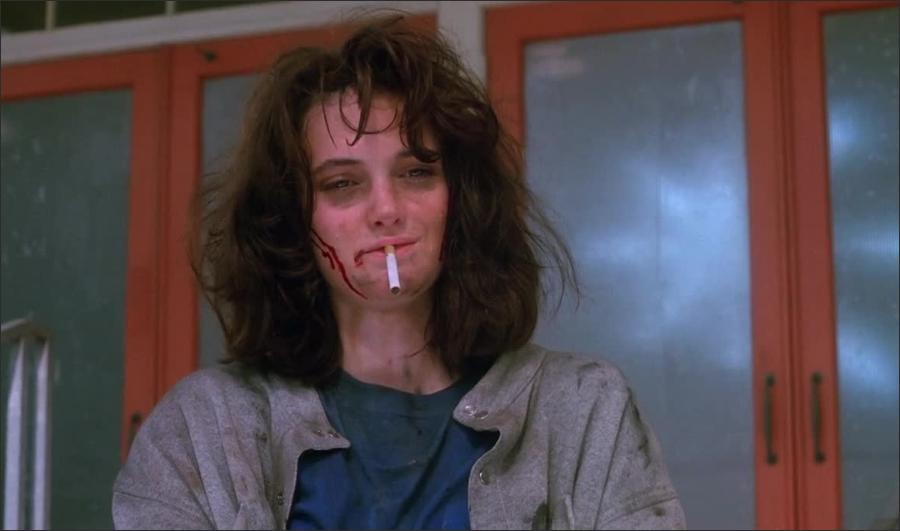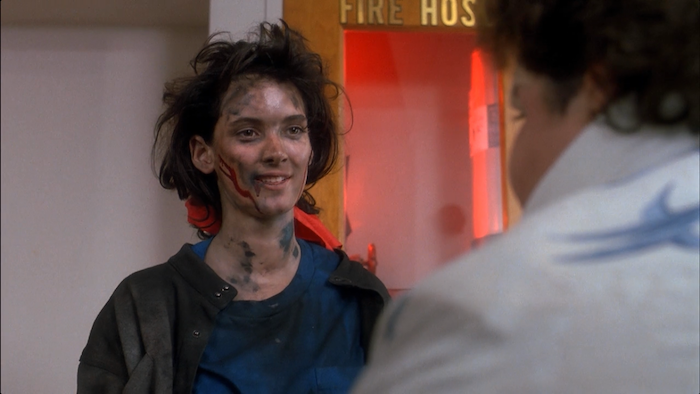 If you've watched Heathers, you'll know that the main character, Veronica Sawyer (played by Winona Ryder) goes from preppy high-school teen to accomplice-in-murder.
It's a great film with a lot of iconic looks to replicate, but if you're looking for fun, there's no better look to emulate than the one she sports right at the end.
You know the one—her boyfriend has just tried to blow up their high school and she's a mess. She's covered in dirt, splattered in blood and her hair is...a bird's nest. All you need to replicate the look is some brown eyeshadow (the cooler-toned the better), fake blood and a little hairspray. Cigarettes are optional.
Lydia Deetz from Beetlejuice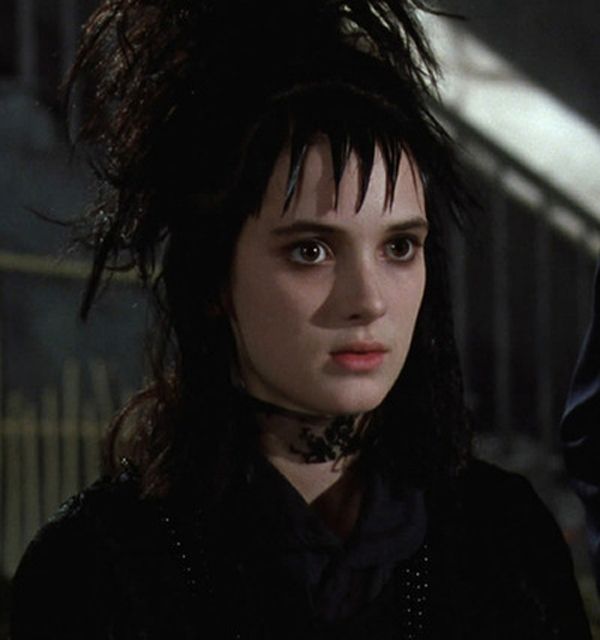 Yes, this is another Winona Ryder character—what can we say? She's the queen of Halloween. This particular character look is best recreated by you girls out there with your own set of bangs.
All you need to recreate this look is a bit of hair gel to spike down your fringe, too-light foundation to get the goth look down and a ton of eyeliner to top it all off.
Jennifer Check from Jennifer's Body
This movie is one of the newer cult-classics—it was first released in 2009 and was a commercial flop thanks to a combination of bad, exploitative marketing and the widespread (and wholly undeserved) contempt for Megan Fox in Hollywood.  
However, the film was way ahead of its time; it's a feminist revenge flick at its core, still socially relevant within the #MeToo era. According to director Diablo Cody, Jennifer's Body is "a commentary on girl-on-girl hatred, sexuality, the death of innocence, and politics".
Anyway, while it has taken far too long, it has finally been recognised as the staple piece of feminist cinema it is. On top of that, Megan Fox is phenomenal in the film, and gives us some great (and easy) looks to work off this Halloween. 
Lucky for you, Kennedy Walsh has done a pretty spot-on recreation, and it's neatly packaged in tutorial form!
Wednesday Addams from The Addams Family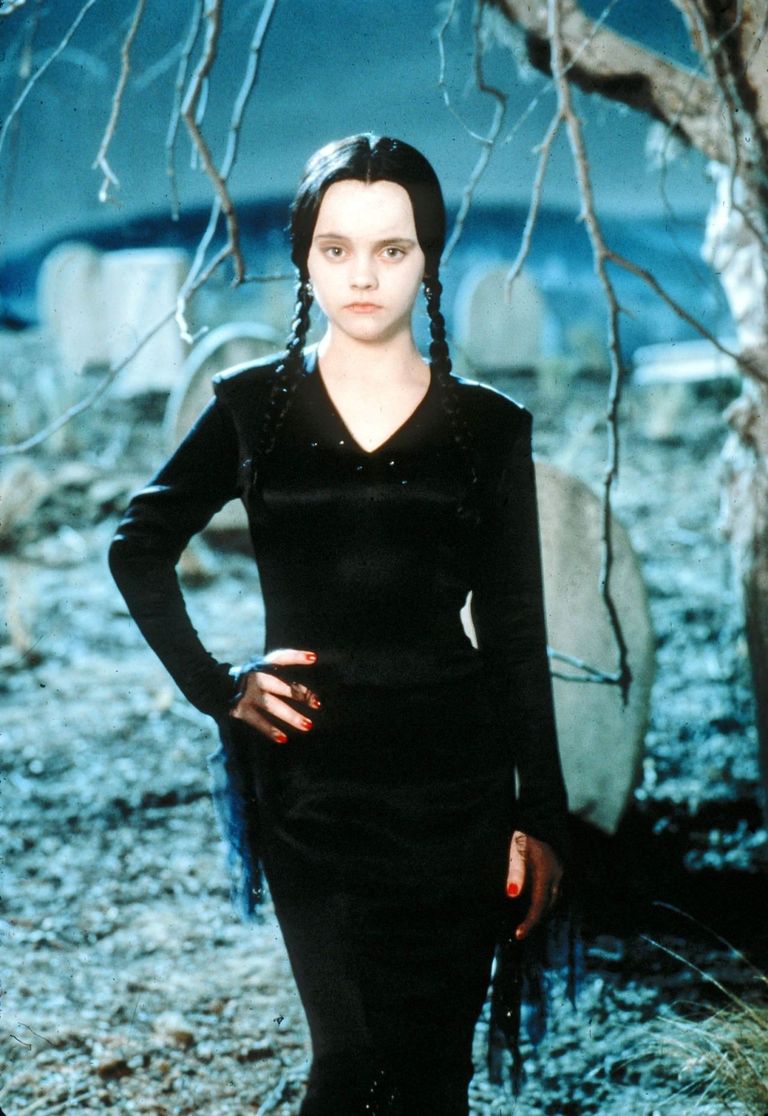 Behold: The easiest Halloween costume you could possibly put together. Granted, it is a bit of a costume cliché, but there is a good reason for it.
Pretty much all you need is a middle part, two braids and a black dress to recreate this look—no makeup at all. Finally, the bags under your eyes are a plus!
Morticia Addams from The Addams Family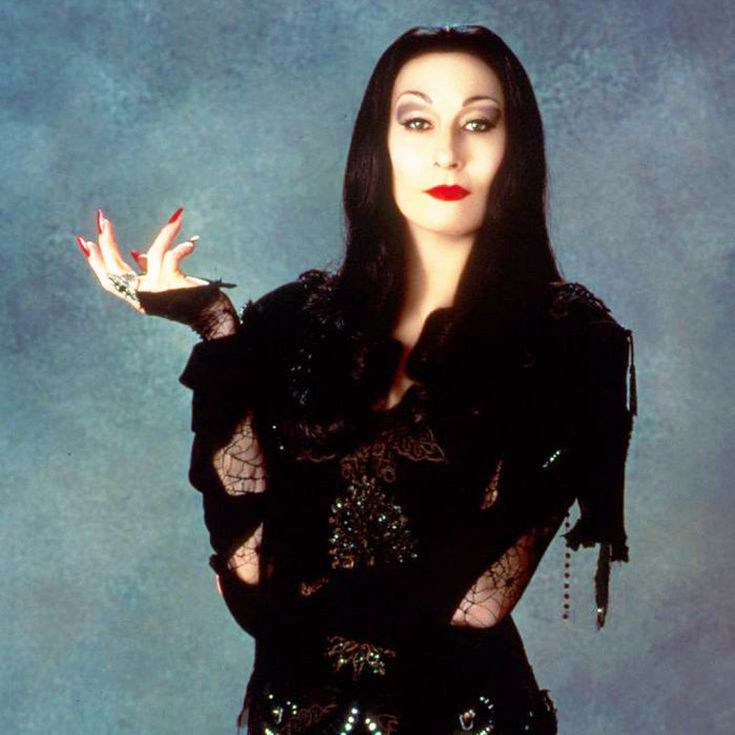 This is the second-easiest costume you could possibly put together. If you're not comfortable with the whole bare-faced thing, here's a step-up on the spooky scale: Morticia Addams.
All you need is a middle-part, sleek-straight hair, a grey cut-crease, and a bright red lip. Finish the look off with a black dress and you're golden!
Carrie White from Carrie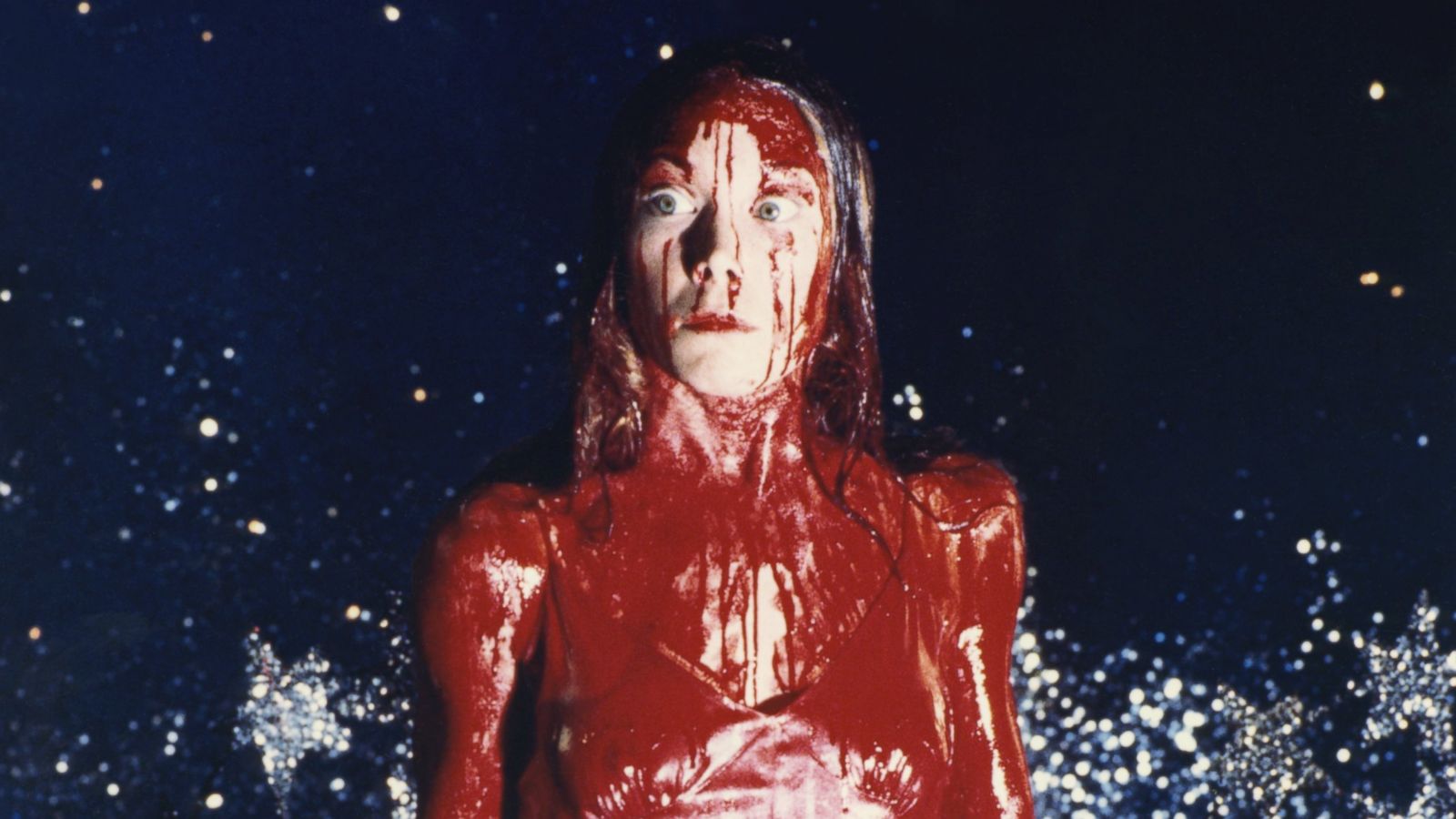 If you're alright with getting a little sticky, this is the perfect Halloween costume for you. The most iconic part of this film is when Carrie gets a bucket of pig's blood dumped on her as she gets crowned prom queen.
Now, while poor Carrie may have had to endure pig's blood, you can probably just get away with fake blood. This is easily recreated with some red food colouring and a prom dress.
Alternatively, you can go full-method and opt for the red-coloured corn syrup concoction used on actual horror film sets. However, we'd recommend the former for any Halloween parties—no one likes an ant trap.
READ: 5 SFX Kit essentials to start on your Halloween makeup look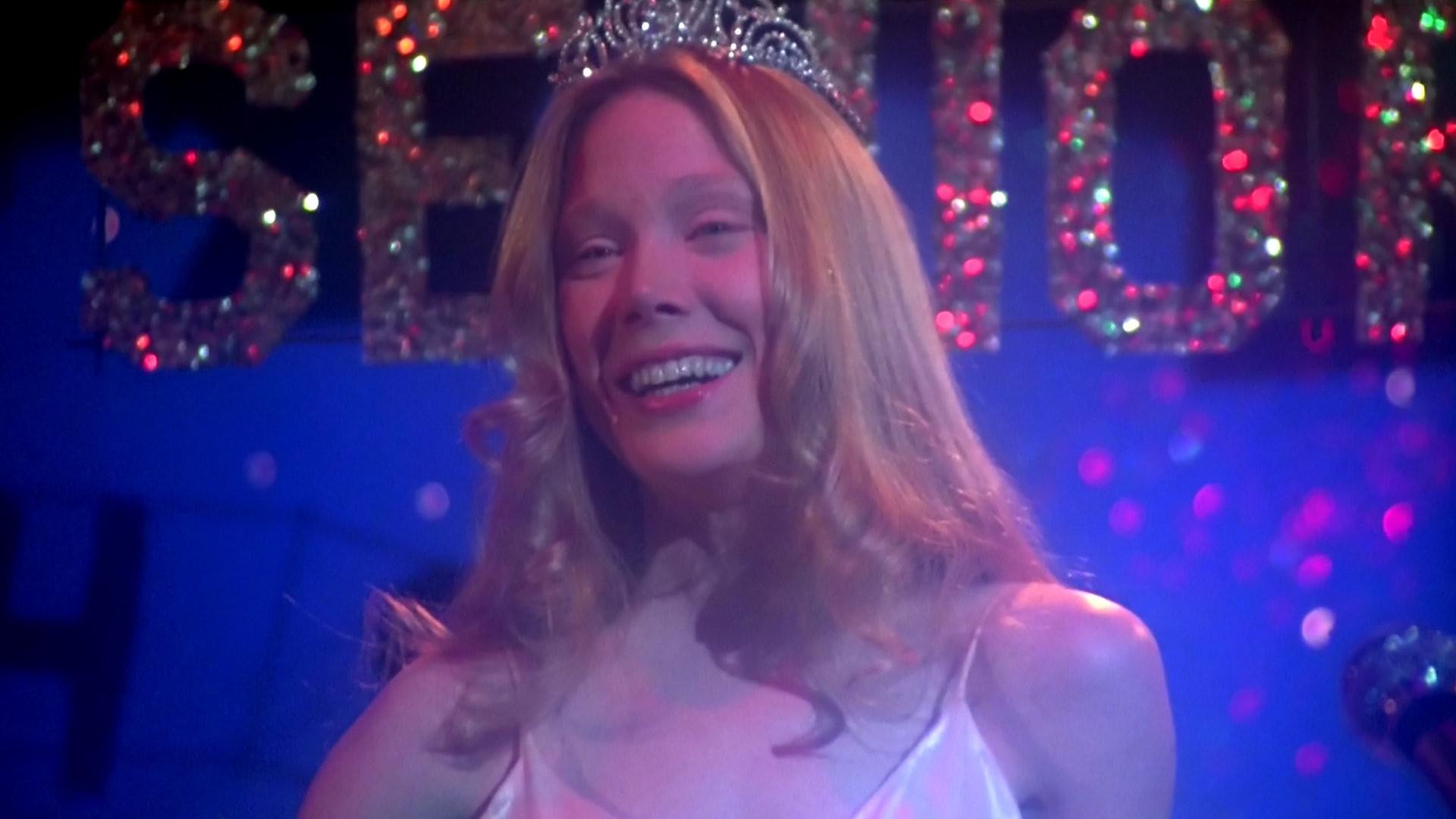 Of course, you don't necessarily have to go head-to-toe in fake blood—her look just before the bloodbath was pretty solid too. Simple makeup, lightly curled ends and a tiara are just about all you need to nail the look.
The Bride of Frankenstein from Bride of Frankenstein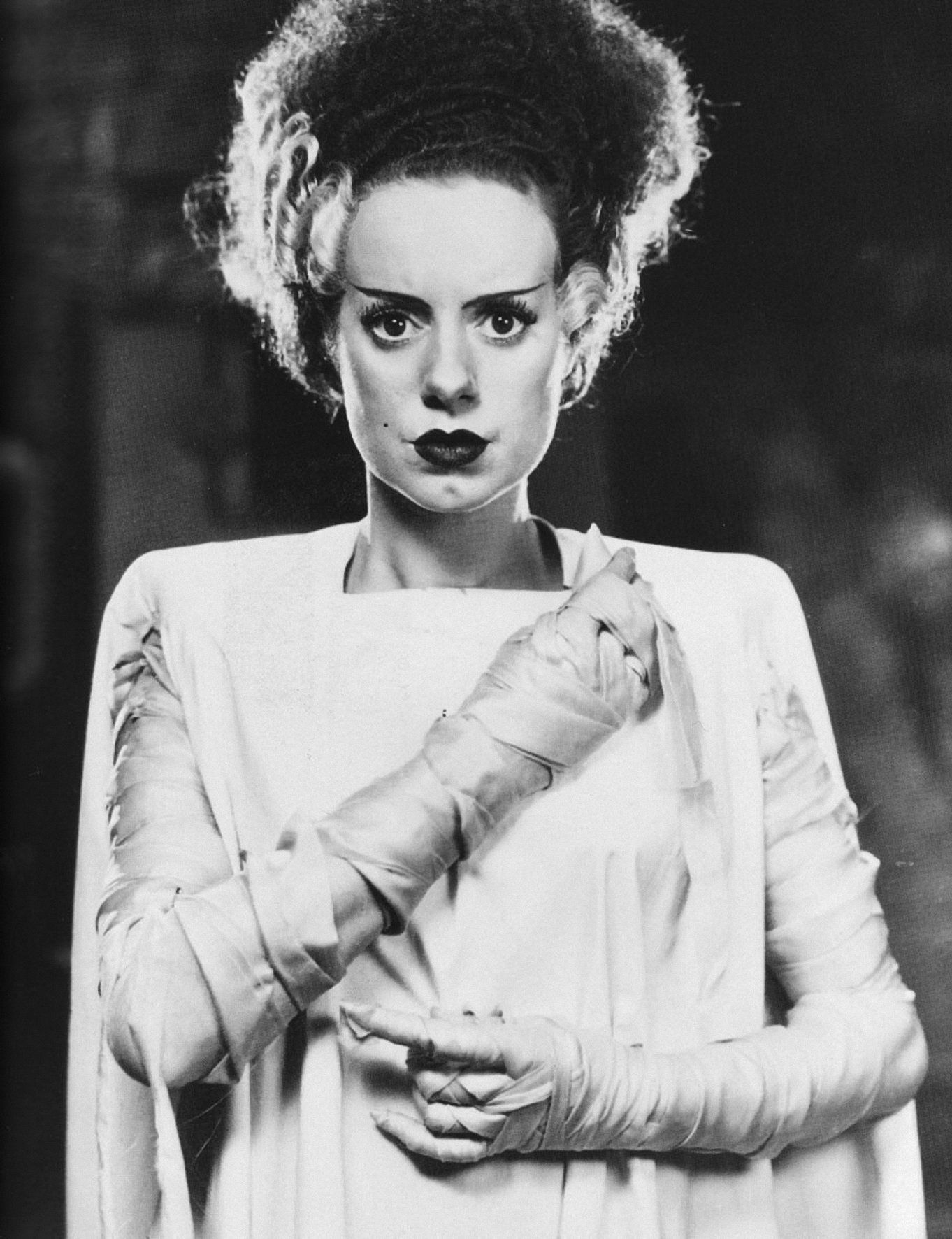 You know what they say—old but gold. This 1935 flick may be 85 years old, but Elsa Lanchester's goth-chic look still makes for an excellent costume.
While the hair may take more effort (we recommend a lot of teasing and hairspray), the makeup is super simple. Pop some ruby-red lippy on, draw your brows on Spock-like and dark, and finish with big lashes. Then, once you throw on the whitest dress you own, you're good to go!
Dr Frank-N-Furter from The Rocky Horror Picture Show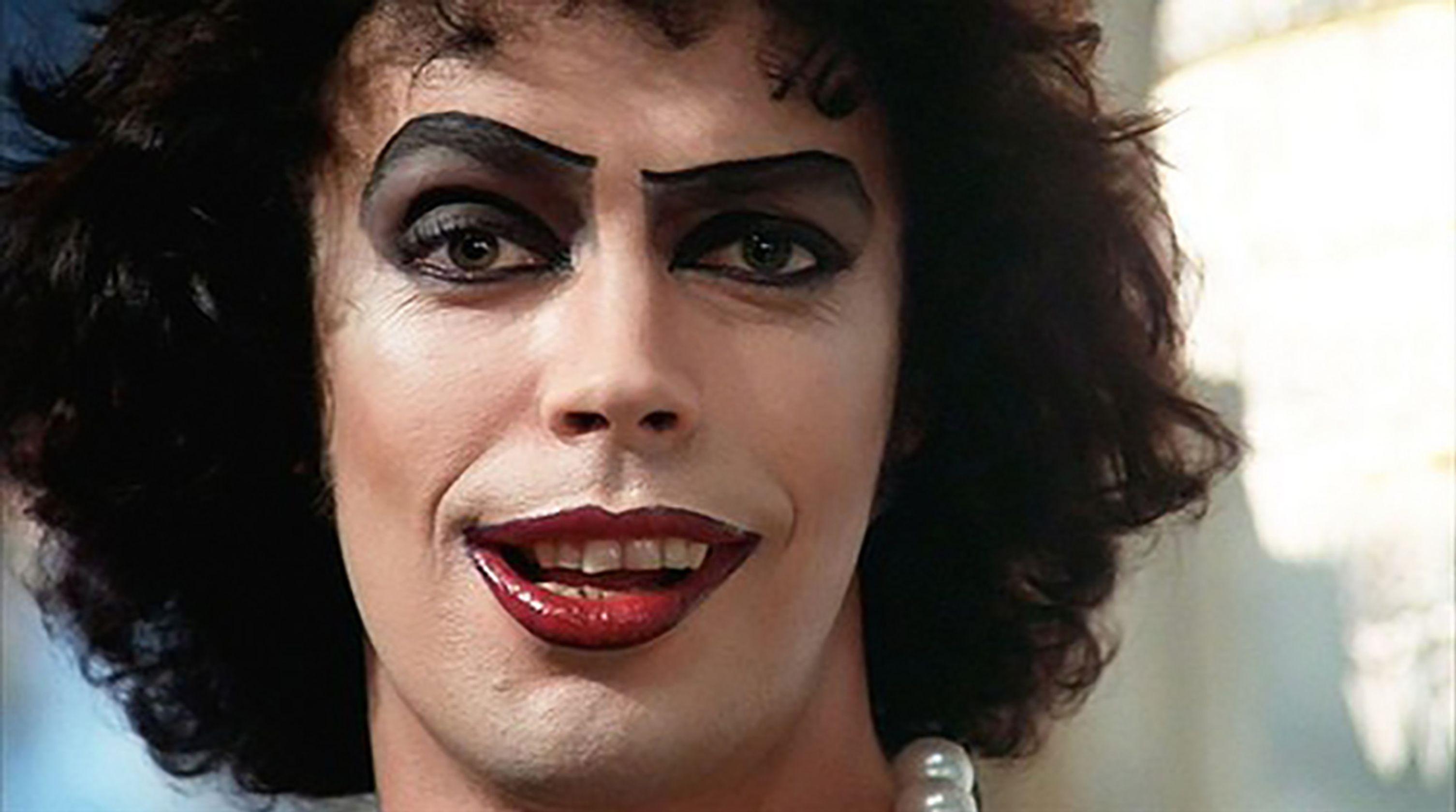 This self-proclaimed 'Sweet Transvestite from Transsexual Transylvania' is the most fabulous villain in horror movie history.
It is one of the more intricate makeup looks on this list, but it's easily replicated with things you probably already have in your beauty desk.
Here's a great tutorial to reference!
Magenta from The Rocky Horror Picture Show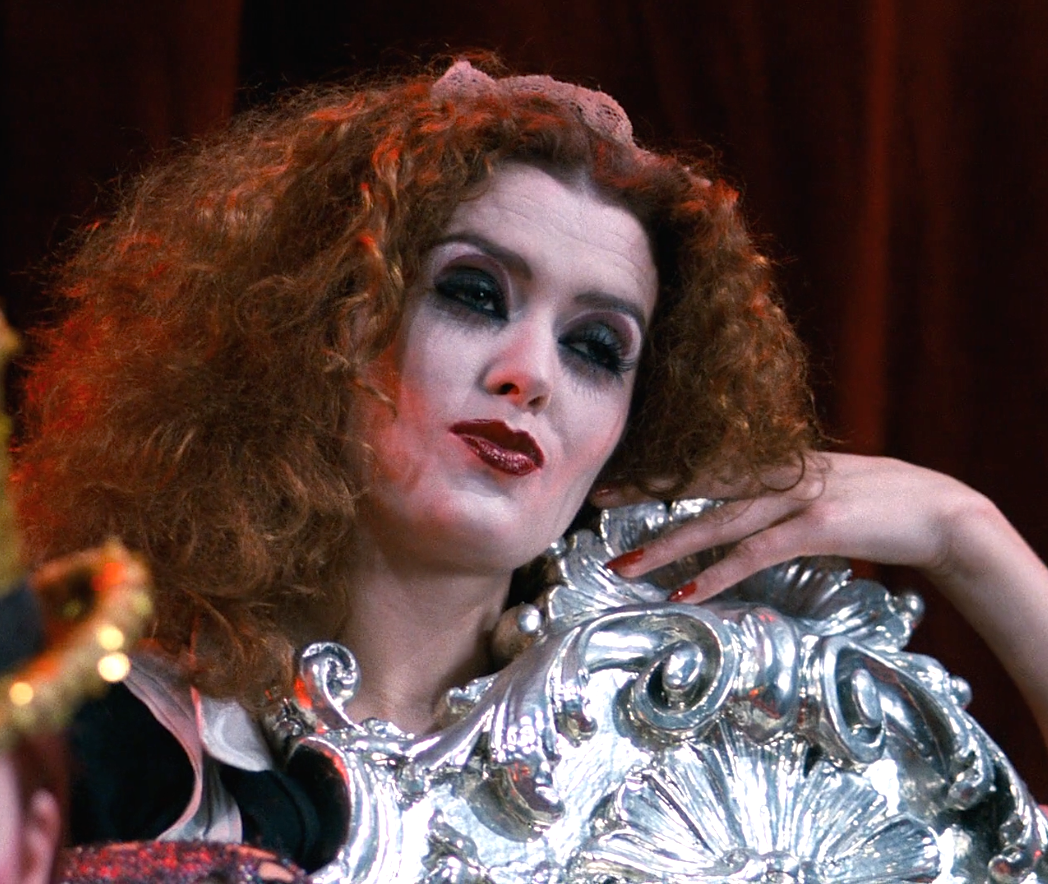 While Tim Curry's Dr Frank-N-Furter is a difficult act to follow, the castle's eccentric maid Magenta is another great (and easy) Halloween costume in the making.
Again, the makeup is a little more intricate than the others, so we've got a great tutorial for you to reference:
NOTE: The red hair may be a little difficult to achieve for those of you who don't have a dye supply readily available, but you can still get the character's essence down. Use a curling iron to get your hair texture right, and then go in with a teasing brush and hairspray to get the volume where you need it.
Find more spooky inspo here.