We find out how jewellery artist and art columnist Zena Khan's beauty game is always on point (even when she travels)
Jewellery designer Zena Khan is well-known for her sculptural pieces that are exquisite as they are avant-garde. But apart from her love for jewellery and contemporary art (read all her columns for Buro 24/7 here), the skilled Central Saint Martins alum also has a deluge of beauty secrets up her sleeves that could very well impress the everyday makeup and skincare junkie. In celebration of the festive season's travel spirit, we take a peek inside Zena's beauty bag to find out what her impressive arsenal looks like—from classic lipsticks she can't live without to her one travel essential that you can always find in her suitcase:
1. What are the top beauty essentials you can't travel without, and why?
I never go anywhere with my Giorgio Armani Luminous Silk Foundation. The best foundation I have ever used, it goes on sheer and glowing and always gets me lots of compliments on my skin!
I am a big believer in making sure your skin is in the best condition you can manage. The base of my beauty regime is always a good face wash twice a day with some product to keep me balanced even when traveling. To that end I always keep some sunscreen, either by Clarins or Kiehl, in my beauty bag along with a day cream. I like switching between products as I believe that prevents my skin from getting too used to any one product, and for day creams I love Clarins, Crème de La Mer or Boots No. 7. My face wash switches from Clarins to Simple.
I also always travel with the same beauty bag—a beautiful turquoise Anya Hindmarch case which was a birthday gift from three of my closest girlfriends. The compartments make it easy to organize my beauty supplies and it's one of the best gifts I have received!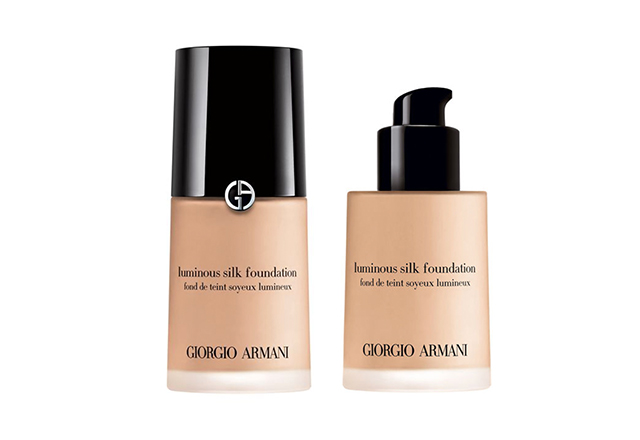 2. Do share with us what's in your beauty bag.
Anyone who knows me knows how much I love make up, so my beauty bag is pretty full. I always have my foundation plus a bronzer, highlighter and selection of blushes in peaches and pink, all from M.A.C Cosmetics. I carry a few black eyeliners—gel, liquid and pencil—as I love triple lining my eyes for an intense finish.
My mascara is They're Real by Benefit. The brush has bristles all along the tip that make application incredibly easy, leaving you looking like you have false lashes on (in a good way!). Right now I'm loving deeper lipstick colours in semi matte shades with a simple black eye liner as a look so I've got tons of lip colours—Mehr, Velvet Teddy and Rebel by M.A.C are definitely staples but I also swear by Penelope Pink and Secret Salma from Charlotte Tilbury. It's also important to have the best make up brushes you can afford. I've collected mine over the years, and clean them regularly, so they seem to be lasting well.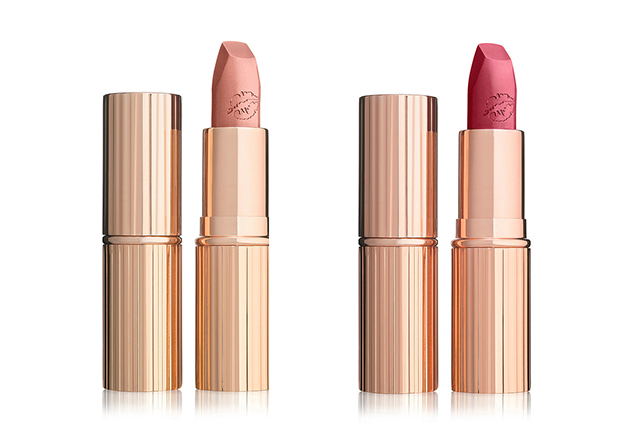 3. What is one new beauty item you currently love?
I have just bought a selection of Liquified Lipsticks from Too Faced. Intensely pigmented, they are super easy to apply with a semi-matte finish. Choosing between the colours was tricky so I settled for a set of four mini tubes but the shade Chihuahua seems to quickly be turning into my go to lip colour.
4. The best beauty advice you'd love to share?
The best tip I ever received was to use products with the least amount of chemicals in them. Right now in London, where I'm finishing up a Masters at the Royal College of Art, I'm obsessed with Lush. The products are hand made from fresh ingredients, so they're really easy on the skin. I don't really travel with my Lush products though as I find they work best when kept in the fridge. I was also told to look for foundations from brands that have strong skincare ranges as well, which is a great tip.
5. What is one skincare tip you absolutely believe in?
Face mask at least twice a week, for up to 45 minutes each time. I like throwing a clay mask on about an hour before bed while I'm catching up on reading or Netflix. It's one of the most anti-ageing tricks I have learnt!
6. What are some classic beauty products you've used from then until now that you can't get enough of?
There are certain lipsticks by M.A.C Cosmetics that I remember my mom using when I was young that I love and always have on hand. Faux and Velvet Teddy are staples for me. My mom is also the person who introduced me to Clarins which is my favorite classic skin care brand.
7. How do you keep your hair in check when you are traveling?
My hair is naturally super curly, so I like to have a straight blow out right before I travel. I've always got my hair straighteners on hand along with some hairspray and pins for quick fixes when I'm away from home. My GHD is my hair life saver—I can work a variety of styles with it and it tames any unruliness.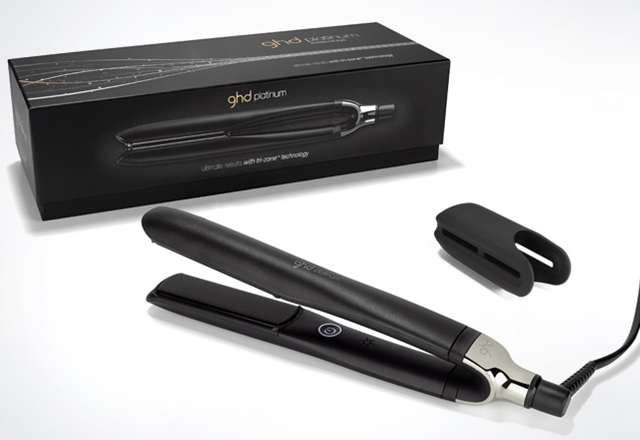 8. What are some of your skincare dilemmas and how do you rectify them?
I am prone to pigmentation which was quite severe in my early twenties. Face masking, wearing sun block religiously and eating organic seems to have curbed it. Everyone has a different issue with their skin and I think you need to find what works best for you through trial and error.
Follow Zena Khan on Instagram here.
Related stories:
24 Minutes with Ella Mills of Deliciously Ella
Buro 24/7 Exclusive: An interview with Pernilla Rönnberg of Estelle & Thild