We asked Tatcha's Global Director of Artistry and Education Daniel Martin for tips to keeping a healthy glow in the humidity, his concept behind Meghan Markle's wedding makeup and more
What makes picture-perfect look that's worthy of the red carpet? According to Tatcha Global Director of Artistry and Education Daniel Martin, it's all in the skin. A strong advocate for healthy skin ("beautiful makeup starts with beautiful skin!"), the celebrity makeup artist and educator's philosophy is to always enhance your natural beauty with makeup, instead of using it to cover up the features.
Ahead, we quizzed Martin on what it's like to be Tatcha's first head of artistry and education along with pro tips on preventing maskne:
Congratulations on your role as Tatcha's first-ever Global Director of Artistry and Education! What is on your plate right now?
"Thank you for your kind words! It's been so exciting to officially join the Tatcha family, especially because I have been friends with Vicky for over a decade. It's been surreal. Every day is different, but in my role I'm working closely with our product development team in Japan on upcoming launches, our retail field team for education and training, and most importantly helping to bring the Tatcha story to life through social and press. It's so exciting."
What was your first experience with Tatcha like? 
"I've known [Tatcha founder] Vicky [Tsai] for nearly 10 years. Soon after she launched the brand, she reached out to let me know she was a fan of my work and asking if she would send me their first product, the Original Aburatorigami Japanese Blotting Papers.
"Since then, we've become close friends both in life and through work, and I've been working with her over the years behind the scenes on product development and formulations. I have been a fan of the line for so long, and it's so thrilling to see all of the exciting things Vicky and Tatcha have done since."
You've previously worked at major beauty brands, including Dior Beauty and Honest Beauty—what are you most excited to bring to the table at Tatcha?
"I have had the privilege of working with so many incredible people throughout the years including Peter Philips and the Dior team as well as Jessica Alba, but what many people may not realise is that beautiful makeup starts with beautiful skin.
"In my role at Tatcha, I'm so excited to have the opportunity to educate our community. Not only is it about the products and rituals, but it's also important to understand how to care for your skin with as little makeup as possible. My ethos has always been to respect and enhance the natural beauty of the face and use colour as embellishment!"
What are your must-have essentials from Tatcha, from all-time favourites to new launches that are on rotation?
"My must-haves are the Aburatorigami Japanese Blotting Papers, Luminous Dewy Skin Mist, Liquid Silk Canvas, The Water Cream and The Serum Stick."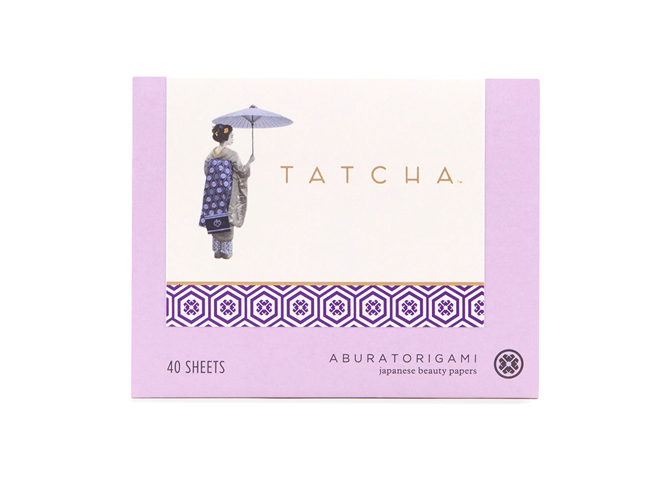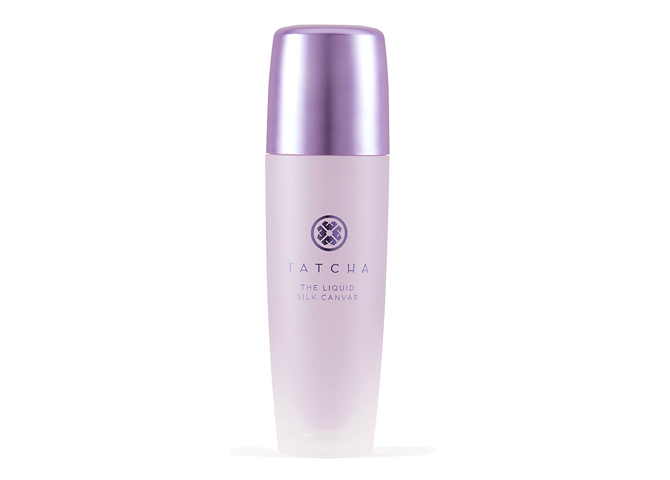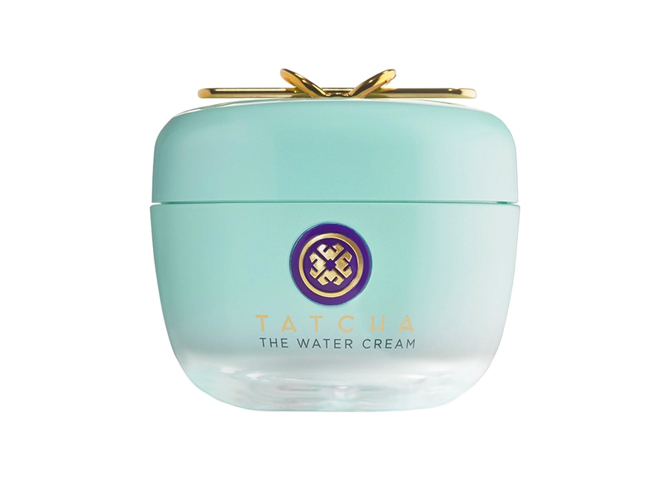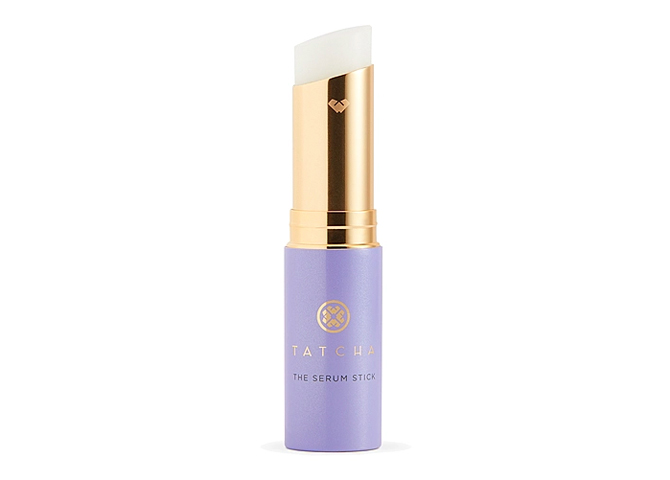 Healthy, luminous skin is your signature when it comes to creating a flawless, red-carpet ready look. Do you have tips on achieving healthy skin in a hot and humid climate like Malaysia?
"My secret for a flawless, red-carpet ready look are the Aburatorigami Japanese Blotting Papers. They are the perfect size to keep in your purse or pocket, and they pick up excess oil and moisture for petal-soft skin without disturbing your makeup or skincare.
"To achieve healthy, glowing skin in a hot, humid climate, I always tell clients to swap out the products in their ritual for oil-free alternatives. This will minimise excess shine and keep the skin hydrated without weighing it down. I love The Water Cream as a lightweight yet hydrating moisturiser, as well as The Liquid Silk Canvas to lock down your makeup look and protect the skin from pollutants and makeup."
What advice do you have for those with sensitive, acne-prone skin, especially now that we have to wear face masks when we're out and about?
"Wearing masks in the warm weather causes humidity to be trapped underneath, which in turn creates the perfect environment for acne-causing bacteria to live on the skin.
"The most important thing you can do is to cleanse your skin properly twice daily—once in the morning and again in the evening.
"In the morning, I love to use The Deep Cleanse to wake up my skin, and in the evening I will double cleanse with the Pure One Step Camellia Cleansing Oil and Rice Polish to gently cleanse and remove breakout-causing impurities and dead skin. It deeply cleans without stripping the skin for smooth, glowing skin."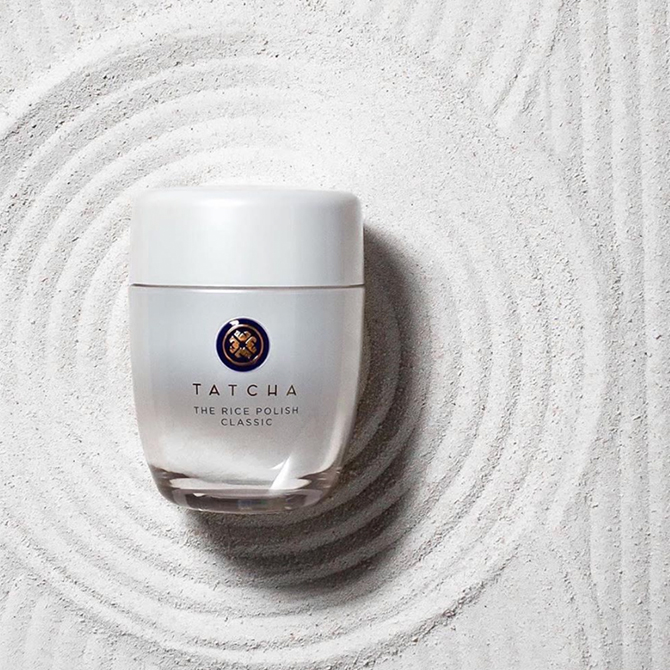 What Tatcha products would you recommend to a first-time user and why?
"The Essence! It's 98.7 per cent pure Hadasei-3, Tatcha's proprietary double-fermented complex created from Japanese Green Tea, Rice and Algae. It plumps the skin by instantly increases the skin's hydration levels by 150 per cent in seconds, brightens and evens the complexion with naturally occurring lactic acid that also gently resurfaces, and floods the skin's transmembrane channels with hydration to allow all skincare you apply after to work better. It's been a complete game-changer for my skin."
What is your beauty philosophy?
"My beauty philosophy has always been to respect and protect the skin. Invest in your skincare and your rituals because once you do, you will inherently see how that impacts not only your look, but your mental health and wellness as well."
"It takes a lot to be comfortable 'naked' in your own skin but once you are, your confidence shines though."
You've worked with many A-listers for red-carpet occasions, from Meghan Markle to Priyanka Chopra. What is the most memorable look you've created, and why?
"It definitely has to be the look I did for Meghan's wedding. It proved to the world that you don't need a mask of makeup to feel confident, comfortable, or beautiful in your own skin."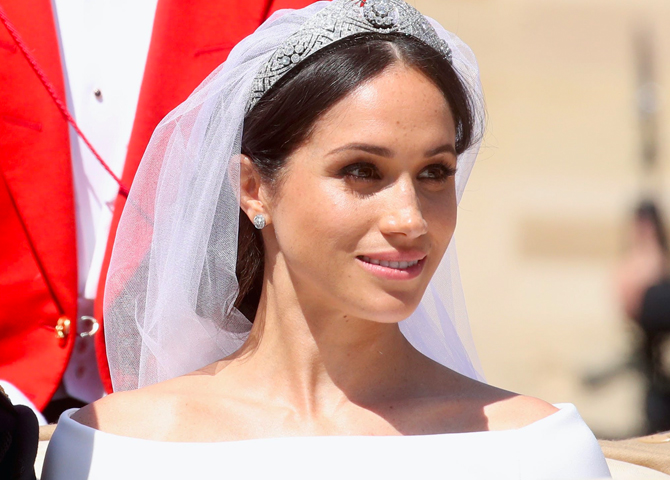 How do you de-stress at the end of a busy day? What does your end-of-day beauty ritual look like?
"To de-stress at the end of every day, I will take a shower, double cleanse both my face (and bald head!) using the Camellia Cleansing Oil and Rice Polish to wash off the day, and spend time with my cat Weezy. It allows me to reset, recharge, and get ready for bed."
Shop Tatcha on Sephora here.