We turn to Kate Forbes, Aesop General Manager, Products and Research & Development, for her tips and solutions to keep our skin at its best – even when the weather isn't
Let's talk about a healthy, happy balance for our skin - where do we start and how do we determine what's right?
"To begin with, you need to evaluate your skin by looking for dry or oily parts of the face, taking note of any specific concerns such as blemishing, sensitivity or redness.
"Equipped with a basic understanding of your skin's specifics, you need to select a simple regimen of products to cleanse, tone and hydrate, with the sole aim of achieving balance. That is, to effectively cleanse without stripping essential facial oils, and to hydrate and protect the skin without overburdening it. This regimen should be pursued for several days, allowing the skin to adapt.  Other deeply cleansing and moisturizing products can be added later, in response to additional needs or environmental changes."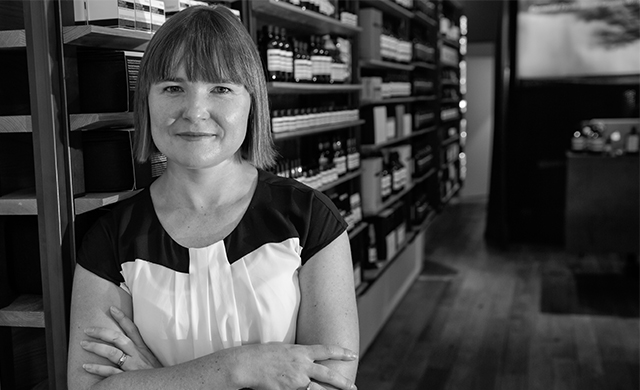 What are some telltale signs of problems our skin is trying to tell us?
"Sudden redness or inflammation indicates that your skin is unhappy. Should this occur, it is important to reflect on any recent changes to your skin care regimen, diet, or immediate environment (such as clothes washing products).
"In the case of topical skin care products, redness or inflammation may be indicative of a negative reaction, or of an allergy to a particular ingredient.  We recommended ceasing use of any products suspected to be causing such a reaction and seek medical assistance.  
"In the case of very oily skin, the temptation is to strip the face of all its oils with strong or harsh cosmetic products, but this can exacerbate oil production and make the concern worse. Likewise, skin that seems very dry, and won't readily absorb hydrating products, may in fact benefit from a thorough exfoliant to remove dead skin and prepare it for subsequent hydration. In both of these examples, the skin is making its true needs known."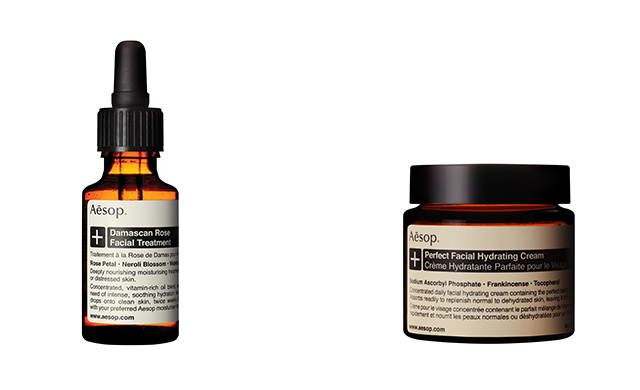 One of our hot and humid weather beauty challenges is to keep oily skin hydrated. What are some dos and don'ts when it comes to this?
"People in such environments typically use very thorough cleansers to strip away excess oil, and tend to eschew moisturisers, believing them to exacerbate oil production. We view oily skin with a balanced approach. That is, we want to effectively cleanse the face and remove excess oil without stripping it completely; Amazing Face Cleanser is an appropriate choice here.
"We also recognise that oily skin should be sealed and protected by a lightweight moisturiser, such as Oil Free Facial Hydrating Serum. This weightless formulation imparts very light Aloe Vera-based hydration that won't overburden the skin."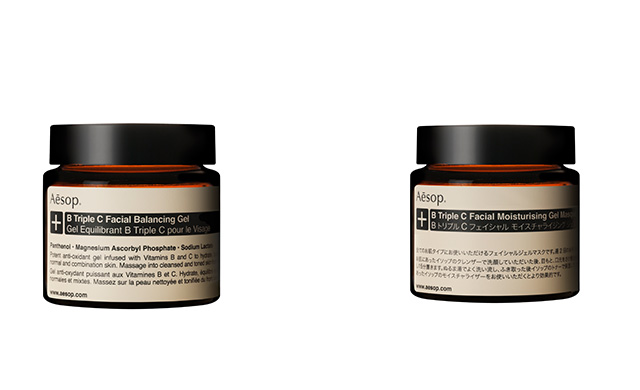 What are some of your immediate skin solutions to dehydrated and tired skin, as well as dry and mature skin - two commonly faced skin problems by women in Malaysia?
For dehydrated and tired skin
"The beauty of Aesop products is that they can be blended to meet the particular needs of your skin. For example, B Triple C Facial Balancing Gel can be blended with Blue Chamomile Facial Hydrating Masque to serve as an intensive 'overnight skin rescue', boosted with hydrating, calming and soothing properties."
Dry and Mature Skin
"The stabilised Vitamin C in Perfect Facial Hydrating Cream helps improve skin tone and enliven the appearance of dull skin. For a hydration boost, two drops of Damascan Rose Facial Treatment can be blended with the cream before massaging into the skin. Among its ingredients are Rose Otto Oil, which is supremely hydrating, as well as oils of Rosehip and Carrot, to deliver Vitamins E and A."
Featured products are available at all Aesop boutiques nationwide.