Spectre's Lead Makeup Artist, Naomi Donne takes us through one of the most spectacular scenes from the upcoming Bond movie, set to hit the big screens next month – popcorn at the ready
Fans of 007 would know to expect nothing less than a brilliant opening scene - a Bond signature if you will - as 007 sets off on his fascinating missions. And the good news is, it's about to get even better.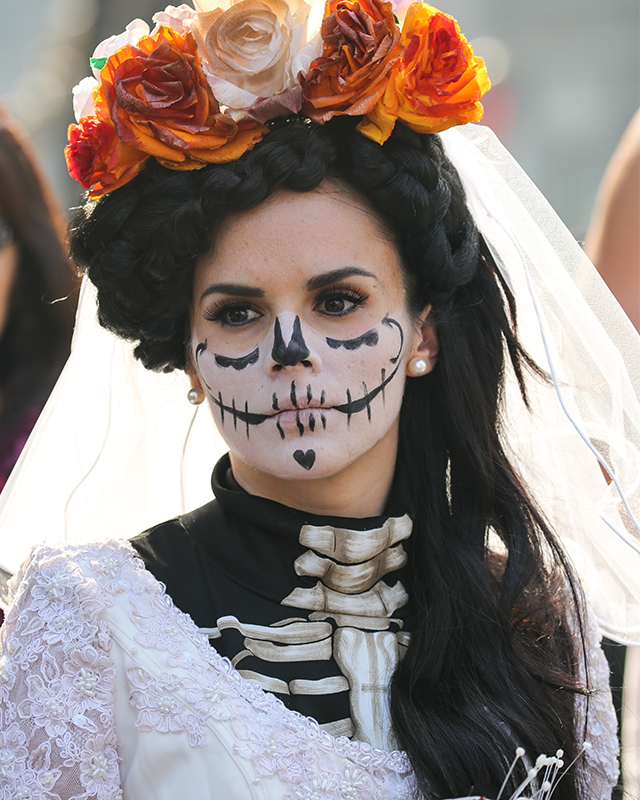 Spectre opens with an astounding on-foot chase, which sends 007 through Día de los Muertos (Day of the Dead) - an ancient Mexican celebration uniting family and friends who take to the streets to celebrate the deceased, parading some of the most elaborate makeup and costumes. Enter renowned makeup artist Naomi Donne, who rises to the challenge of designing the iconic 'sugar skill' paint for the masks and faces of 1,500 supporting cast members featured in the annual ritual in the upcoming Bond movie, also Donne's fifth Bond film in her career as a makeup artist.
 James Bond is back! And so are you, Naomi. Tell us about the 'testing process', experimenting with the makeup and hair during pre-production.
"We did tests with a team of 20 makeup artists and 20 hair stylists. As the costumes were fit on the supporting cast, they progressed to hair and makeup. For weeks, this went on all day, at half hour intervals.
"Meanwhile, I was in the UK shooting with the principal cast and my team in Mexico City would send me test photos for approval. I would review and send back notes and approvals. I approved 99 per cent of the photos. Often, when you give people a sense of freedom they really excel. The team did not feel nervous about going too far."
Tell us about your relationship with M.A.C.
"It all began shortly after I moved to New York from London in 1992. I was doing makeup for the Lincoln Center production of William Shakespeare's Twelfth Night and contacted M.A.C to request makeup for the play. We met and M.A.C has supported me ever since. We've developed a very strong relationship."
Which are the worst makeup enemies on set?
"Different elements create different problems according to the look you are trying to create. Sweating from lights can create problems if it's not a situation where the actor is supposed to sweat. Seems I've mopped gallons of sweat in my career! Heat from lights, sun etc can be controlled by standing by the actor diligently. A harder situation is freezing cold. The skin changes colour, the make up starts to freeze, eyes run, noses run and lips go blue."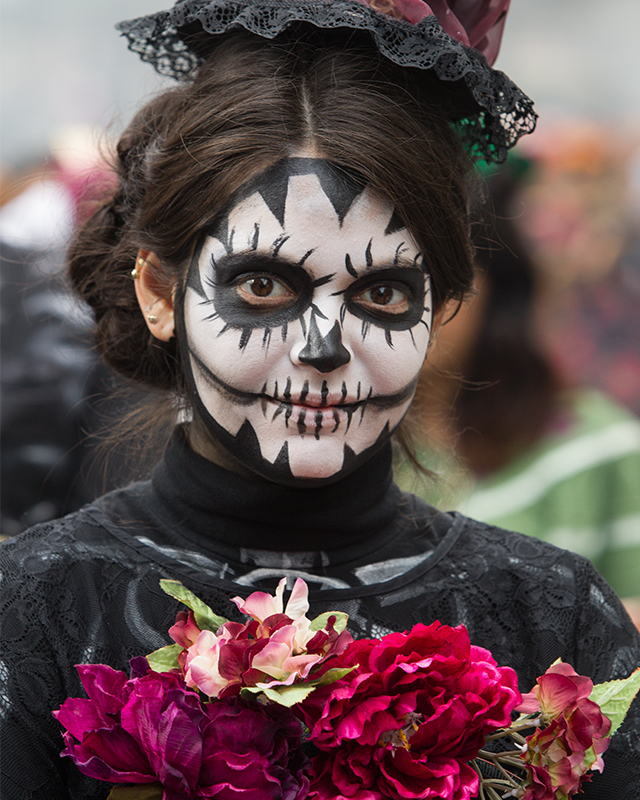 Do you think that makeup could define a character in Spectre?
"Makeup always helps define a character even if it means not using any! We spent a long time talking with the director and actor to find out who their character is, where they come from, what's happened to them in their life, anything that might affect their appearance. Then we start building their look with make-up and hair."
Spectre is the 24th Bond film and the fifth on which you have worked. What keeps you coming back?
"I did two Bond films in the Eighties, with Timothy Dalton-The Living Daylights and License to Kill-and when I came back for 2008's Quantum of Solace, I noticed that people who started out, when I started out, had been working on the 007 series.
"Callum McDougal, who is an executive producer on Spectre, began as a second unit director on The Living Daylights. Back then, we were both in our twenties and it was beyond exciting to be working on a Bond. We were beside ourselves. Now I'm designing the makeup for Spectre and Callum is a producer of the film and we have this relationship that goes back 30 years. It is fantastic to experience that sense of security on a film. You feel as though someone is watching your back. And so you are just going to do the best you possibly can for the film.
"Working on Bond feels like you're a part of a family. You are very respected for what you do. You are well taken care of on set, more so than any other film I have worked on. (Albert R.) Cubby Broccoli, the original producer of the 007 film series had this approach. Barbara (Broccoli) and Michael (Wilson), his daughter and stepson, who produce the films today, maintain it. They have an incredible crew and they respect the crew. So you just want to give them your best work. And you just feel really proud to be associated with the series."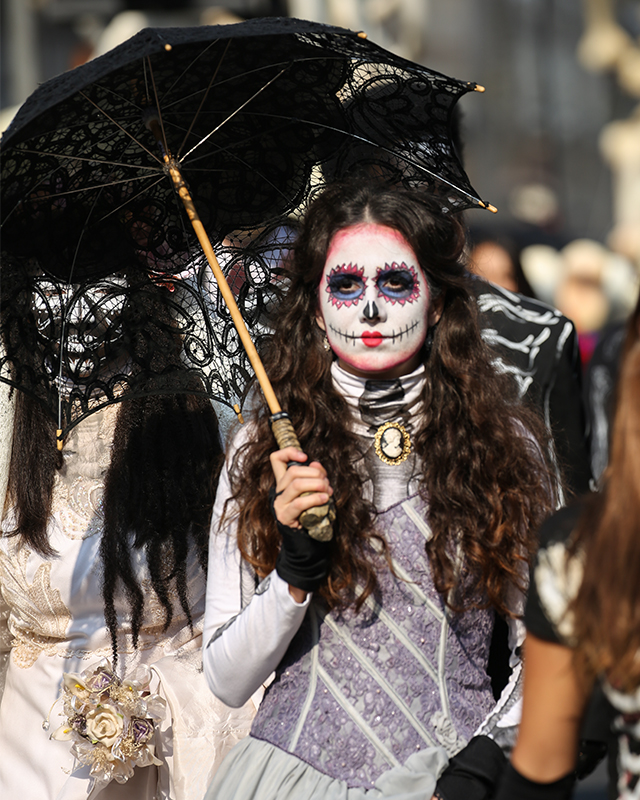 Tell us about your experience working on the elaborate opening scene.
"Six weeks prior to shooting the scene, I sent a team of five makeup artists to Mexico City. We had to do as much research for the supporting cast for this scene - if not more - than we did for the principal cast members appearing in it because supporting actors really create the atmosphere of a scene.
"Even though you are not going to see every single face, you are going to see a crowd and the crowd conveys the meaning of the event and portrays the atmosphere. The supporting cast is a huge part of the story and their look requires as much attention as a lead actor.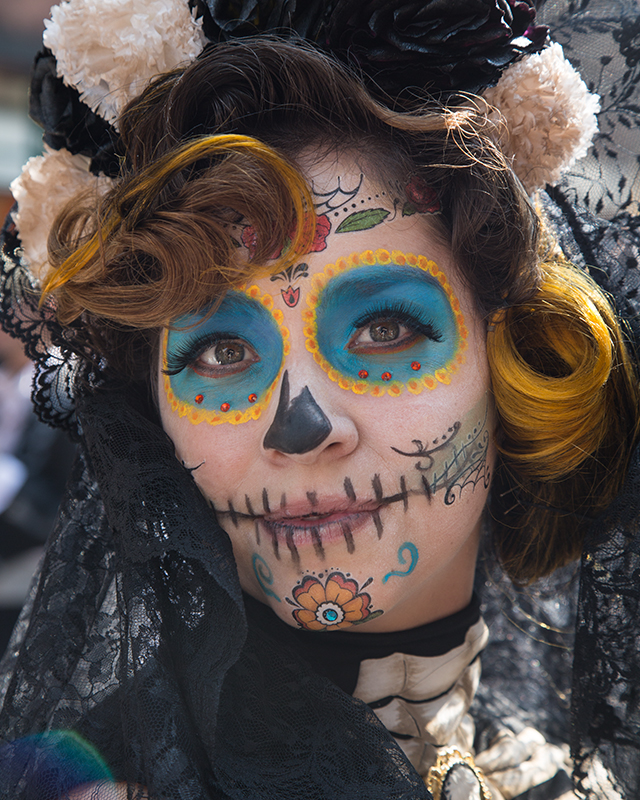 "We pulled visual references from Day of the Dead processions in Mexico and also fashion related references. But I did not want everyone to appear beautifully painted in the scene, as though they had been 'made up' by makeup artists. I wanted to retain a sense of reality.
"My team had a complete idea of the direction I wanted to go in. But I resisted sending a huge British crew of artists to Mexico City to execute the makeup for the supporting cast. I felt strongly that the Day of the Dead is intrinsically Mexican and I did not want to 'take it over.' I wanted to be respectful to the culture of the ceremony. I also had a feeling that we would find some absolutely incredible local makeup artists. So a scout in Mexico City found 150 local makeup artists and hairstylists."
You have done makeup looks for over 50 films! What are your must-have MAC products when working on a film?
"My favourites are the lip, concealer and 
eyeshadow palettes, the creme liner and blusher, fluidline, eyebrow pencils, all lipsticks and glosses as well as the Prep + Prime pressed powder
and beauty balm compact and Duo fibre brushes - I could go on, but I thought I should stop!"