Founder Tony Suppattranont chats all things beauty, personal favourites and Thann's exciting future in Malaysia
If you're not already a fan of the brand or one of its ultra-soothing spa sanctuaries from your many shopping trips to Thailand, chances are you may have also spotted Thann in one of 18 countries including Japan, Australia, Hong Kong, Russia, Mexico, Sweden, Singapore and more recently Malaysia, where Thann is now available. And here to share his success story, is Thann founder, Tony Suppattranont:
Tell us, how did an Engineering graduate end up in the beauty business?
"Right after my graduation, I pursued a career in consumer marketing, which I felt suited me better. As a professional marketer, I dreamt of creating my own brand; one that reflects who I am and my personal interests.
"I am passionate about natural cosmetics and aromatherapy products and love pampering myself and loved ones with selective products of the best quality for the ultimate look-and-feel-good factor. I'm also passionate about design, which plays an important role in the beauty and wellness business."
What inspired your decision to launch Thann?
"The aromatherapy benefits as well as dermatological properties and richness of Asian botanical extracts were my key inspirations to launch Thann on an international level. I felt it was time for the world to experience and enjoy natural products from Asia. That aside, supporting local farmers to help improve their standards of living, is also a meaningful and important cause to me."
And what makes Thann truly unique?
"Firstly, the quality of natural raw materials that we use, the dermatological science behind each product and the properties and benefits that go into them, our unique packaging and store aesthetics, as well as our exclusive Thann Sanctuary spa service."
Tell us a little about the Thann design aesthetic that's so important to you.
"Design aesthetics communicate brand positioning and strengthens the brand image. It is an effective way to invite new customers to explore and experience Thann. A good design to me is integrative; it is aesthetically pleasing but should also take into consideration usage practicality and environmental friendliness."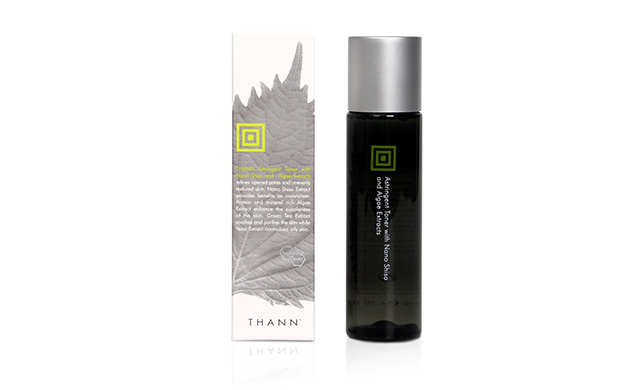 What about the ingredients and products - how do you determine which products make it to the stores?
"Quality is key. Thann uses only quality natural ingredients such as vitamin-rich rice bran oil, Nano Shiso Extract, pure essential oils and organic botanical extracts. Each product is precisely studied and formulated to enhance and revitalise skin and hair conditions. The use of essential oils also helps to uplift emotions and regulate moods, which to us, is key to the Thann experience."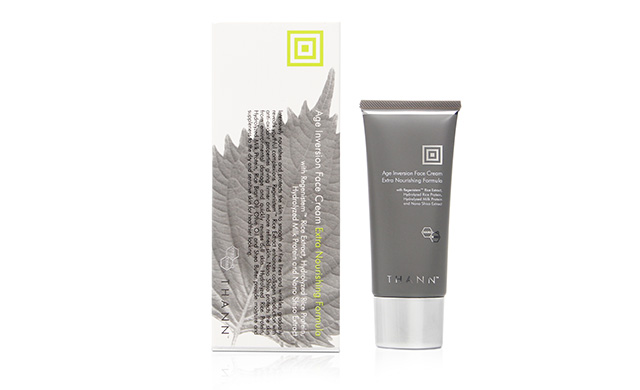 What are your top recommendations for a new Thann user?
"For bath and aromatherapy products, I would recommend the shower gel, body lotion, salt scrub and pure essential oils from the Aromatic Wood collection. One of our signature scents is derived from Orange, Tangerine and Nutmeg essential oils. For our facial care range, I strongly recommend a new user try the toner and Age Inversion Face Cream from Shiso collection. These are products that I personally use every day."
What's your favourite Thann ritual?
"When I have time over the weekend or when I am traveling overseas, I take time out for a warm soak. I draw a rich bath using the Aromatic Wood bubble bath and just before the soak, I apply a Detoxifying Clay Mask from our Rice Collection and let it work on my face while unwinding - perfect for relaxing after a long week or a stressful day at work."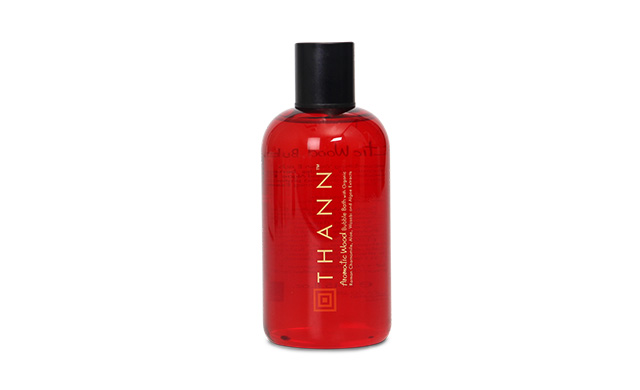 One little known fact about Thann is...
"I've actually got two for you here: Thann was the first natural cosmetic brand in the world to use Shiso extract as an ingredient. And now, Thann products are available in 400 Marriott hotels across Asia Pacific, North America and Latin America."
With your new brand presence in Malaysia, what is the key message you'd like your customers to take away from their Thann experience?
"Stay close to nature, it will never fail you."
Will we have the pleasure of seeing one of your Thann cafés in Malaysia anytime soon?
"Thann café is a place to unwind, refresh and indulge in the middle of Bangkok downtown at Gaysorn mall. Customers will enter another dimension of Thann's wellness brand concept, design and hospitality. To my understanding, Malaysian consumers are very appreciative of tasteful interiors, design aesthetics and good quality food and beverages. We might see a Thann café in Malaysia once the right space is available!"
Thann is now available at Asleep Store Publika (Lot 9, Level G3) and Asleep Store PJ (No. 8, Jalan Dato Abu Bakar, Section 16) and online at www.thann.com.my.