It's a beauty box like no other with a surprise that got many of our hearts squealing. Take a peek!
The best time of the year is here! And as we take a look back at the year that was, we're also paying tribute to everyone who has journeyed with Buro 24/7 thus far. Our appreciation goes out especially to 30 Friends of Buro for showering us with love and support.
To spread the festive cheer, we've decided to come up with our very own beauty box in the form of a Buro 24/7 dollhouse – a symbolic plaything that many fondly remembered from childhood days with great memories. We wanted to recreate that special feeling of wonderment and share the simplest joy with a pretty beauty box. Each of the Buro dollhouses contains an exclusive selection of our favourite products ranging from skincare to makeup, haircare and fragrance. 
Check out what's in our Buro 24/7 Christmas Dollhouse. Psst, one lucky reader will get to win this exclusive beauty box too! 
Skincare
La Prairie White Caviar Illuminating Cream
A luxurious pampering is in order! This rich cream works to reduce discolouration as it brightens, firms and moisturises the skin. It also contains pearlescent powder to give the skin a soft glow.
Cosme Decorte Moisture Liposome Hydration Renewing Serum
For skin that glows from within, the Decorte pre-serum booster promotes healthy skin by ensuring deep and lasting hydration all day. Its multi-layered technology works to soften and condition the skin while enhancing absorption of other skincare products.
Shu Uemura Anti-Oxi+ Cleansing Oil
With the power to remove even the tiniest traces of impurities and stubborn makeup, there's no denying why Shu Uemura's Anti-Oxi+ holds a spot in the Buro dollhouse. Combining moringa and green tea extracts together with selected essential oils, the cleansing oil provides a refreshing and relaxing cleansing experience to restore skin to be supple and radiant.
SK-II Facial Treatment Essence
The much-loved bestseller has been a longstanding favourite among many for its skin benefits thanks to its high Pitera content. The miracle ingredient that is made up of vitamins, amino acids, minerals and organic acids, can help visibly transform the skin to be crystal clear.
Makeup
Chanel Rouge Allure and Rouge Coco Stylo
From the Fall/Winter 2016 collection, the Buro dollhouse contains the latest Chanel Rouge Allure lipstick, which is formulated with rich, ultra-thin pigments for that long lasting colour and full coverage with a satin finish. A must-have from the collection is the Chanel Rouge Coco Stylo – a lipstick pen that has the intensity of a lipstick, the smooth shine of a gloss and the comfort of a balm. 
Lancôme Grandiôse liner, mascara and Sourcils Styler eyebrow
For your peepers, the Lancôme Grandiôse Bendable Liner works well to reach the base of the lashes from the inner corner to the outer wing. The Lancôme Grandiôse Wide-Angle Fan Effect Mascara has the same bendable wand to make application a breeze and to create fuller and even lashes. To top it off, the Lancôme Sourcils Styler comes with a hair-brush applicator and gel formula to groom the brows beautifully.
Sulwhasoo Perfecting Cushion
This cushion-type foundation is great for women on the go. You can achieve a dewy skin effect while getting good coverage with its SPF50 formulation as well as brightening and wrinkle correction features. So dark spots, blemishes and expression lines are hidden away and skin is conditioned with the high moisture content.
Makeup Forever HD Powder and Step 1 Skin Equalizer
To prep the skin, the Makeup Forever Step 1 Skin Equalizer helps to refine and even out the complexion. The HD Powder is a favourite among makeup artists as the extremely fine powder sets the foundation and creates a matte finishing on the skin flawlessly. Containing mineral silica powder, the talc-free formula is non-drying and the translucent shade is suitable for all skin tones.
NARS Bronzing Powder and Blush
Two products from NARS complete the makeup gifts in our beauty box. The NARS Bronzing Powder has finely milled powders to fill in the lines and pores for a smoother complexion and offers a warm glowing tanned look. The NARS Blush is one of the most iconic products for cheeks where the healthy-looking colour gives the face a natural flush. Its silky texture in matte and shimmering shades offer the highest intense hues even with just a light brush across the apples of your cheeks.
Haircare
L'Oreal Professionnel Mythic Oil Shampoo and Crème Universelle
In the dollhouse, you'll also find the Mythic Oil Shampoo that is infused with ginger essential oil and osmanthus extract to cleanse and revitalise your mane. Also, the 3-in-1 multitasking Crème Universelle is an excellent multifunctional product that can be used before shampoo, as rinse-off conditioner or pre-styling treatment. It has argan and almond oils to provide long-term nutrition while smoothing hair fibre.
Panasonic Styling Brush Iron
With just a single tool, you'll be able to play up your hairstyle to suit any occasion. Go for big curls or sleek straight, the Panasonic Styling Brush Iron has two temperature settings and a hairbrush iron to hold hair in place for easy styling. Even the beginners can do it!
Fragrance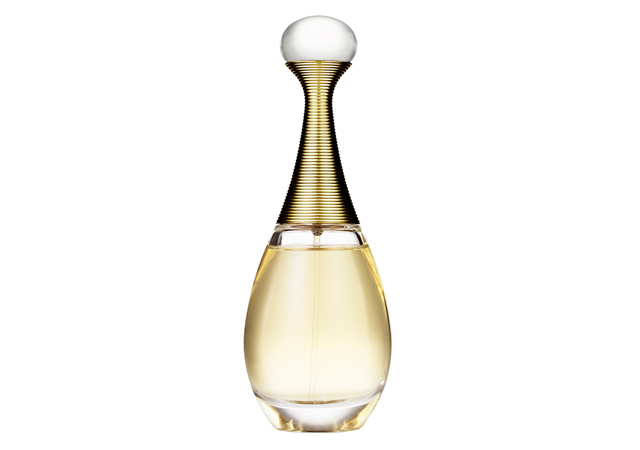 Dior J'adore Eau de Parfum
With Charlize Theron as the golden girl, the new Dior J'adore Eau de Parfum is a sensual fragrance that celebrates femininity and luxury. The iconic and sexy glass bottle encapsulates the heady scent of a floral bouquet with ylang-ylang, rose and jasmine. 
For a closer look at all the amazing gifts in this curated dollhouse, watch our unboxing video below:
Related stories: 
A Christmas lunch with a pretty bunch, unveiling the Buro 24/7 Christmas Beauty Dollhouse
The Big Buro 24/7 Malaysia Christmas Beauty Dollhouse Giveaway