In the market for a new red lipstick? Ever wanted to try red eyeliner but didn't have the guts to? The Buro 24/7 Malaysia team tries them out for you with Chanel's latest make-up collection, Le Rouge Collection No. 1
You know you're on to a very good thing when a collection sells out almost immediately after its launch. That's exactly what happened with Chanel's Le Rouge Collection No. 1, when it hit counters early August. Inspired by the colour red, Chanel Global Creative Makeup and Colour Designer, Lucia Pica,  explored ideas of subversion and classicism with her first make-up collection for Chanel. "Red is intense, vulnerable, sexual and eternal. I really wanted to explore the meaning of colour and what is behind it in the collection," says Pica. "There is a different sense of ease and sensuality in this, particularly for the first collection. I want to use makeup to reflect a character, not create a disguise - I want to enhance what is there."
 Cai Mei Khoo, Editor-in-Chief
When I attended the launch of Le Rouge Collection No. 1 in London, the first thing I wondered was how anyone could pull off red eyeliner without looking tired or like they've been crying. But of course, Lucia Pica explained that as opposed to a raw red, the Stylo Yeux Waterproof eyeliners had a metallic bronze undertone in them, or that it can be worn over another colour like a chocolate brown to add a different dimension to it. I love the creamy smooth texture of the eyeliner. It doesn't drag the skin like some pencils do and for something that glides on so smooth, it also lasts the whole day without smudging.
Two products that I really wanted to try out were the Joues Contraste Rouge Profond blush in a deep brick red colour, and another red lipstick - I really love Rouge Vie but I wanted to try either the dusty pink nude Rouge Allure Rouge Ingénue or the dark chocolate burgundy Rouge Allure Velvet Rouge Audace - so I ended up trying both. Rouge Audace turned out to be more burgundy than chocolate brown and to match the lip, I tried the Illusion D'Ombre Velvet matte cream eyeshadow in Rouge Brûlé, a copper orange. The texture of the cream eyeshadow was surprisingly light and almost powdery and was totally crease-free.
Then I tried the Rouge Allure Rouge Ingénue, which perhaps is more suited to my everyday look since I tend to go for glosses or lighter shades on a daily basis. With this lip colour, I tried the Les 4 Ombres eyeshadow palette, mixing the four colours together for a warm, brownish-red look, a new take on a smokey eye if you will.
To finish off both looks, I wore the Joues Contraste Rouge Profond blush just under the cheekbones, which really helped to give definition to my face. It's almost like contouring but with a blush as opposed to a bronzer. If there's one thing you get from this collection, it's definitely the blush, and maybe a lipstick, or three - oh, and the eye pencils too.
Gwen Ong, Deputy Editor
I'll be honest and admit that I'm intimidated by red lipstick. The bright, bold shade puts a spotlight on your face, something I tend to shy away from. But when I was given a chance to try the Chanel Le Rouge Collection No. 1, I knew I had to give red lips a go. After all, the new collection is all about this seductive hue. Of the six lipsticks, the one colour that I was drawn to is the Rouge Allure Velvet in Rouge Charnel, a vibrant, fiery red tone. While it is matte, the lipstick has a soft satin texture and intense colour saturation. I was pleasantly surprised how it brings out my smile and my lips didn't feel dry while I was wearing it. My look for an evening event was sorted with a dab of the Joues Contraste Rouge Profond blush and a smooth glide of the Stylo Yeux Waterproof eyeliner.
Loh Wei Yeen, Fashion and Beauty Writer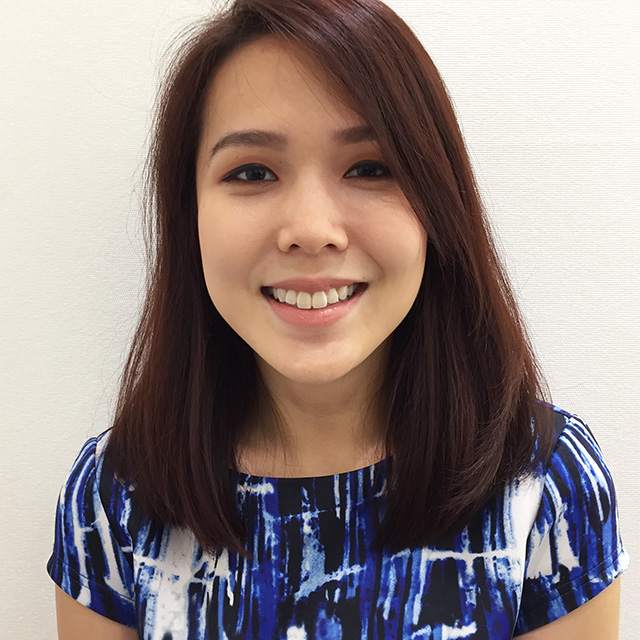 It is suffice to say that Chanel took red quite literally with the latest Le Rouge Collection No. 1 this fall. While I always love a classic red lipstick, this line of smouldering crimson eye, lip and nail products intrigued me when I read about it and tried it out firsthand. 
I love that the Les 4 Ombres powder eye shadow palette incorporated a deep brick red among its rich brown hues. It translates beautifully as well, with a reddish tinge that blended seamlessly with the Illusion D'Ombre Velvet matte cream eyeshadow in Rouge Brûlé and Rouge Contraste. My favourite would be the dark burgundy Rouge Contraste because 1) it has a semi-matte finish with warm undertones, and 2) the cream texture stayed on for eight hours straight in a rather humid setting outdoors. The Stylo Yeux waterproof eye pencil in Agapé also fared impeccably well for my relatively oily hooded eyelids. 
While I wished that the Le Vernis Rouge Puissante nail polish was a little more chip-resistant, I am still enamoured by its rich red shade that complements most skin tones. Since I had a pretty bold eye makeup look going on, I decided to go for Chanel's Rouge Allure Rouge Ingenue, the only nude lipstick among the collection of six. But now I'm vying to take on either (or all) of the other five red lippies that I had missed out on, only because a dramatic dose of red can work wonders for most occasions, and I am seriously crushing hard on Kristen Stewart's envy-inducing makeup look here.
Related Stories:
The colour of passion: Chanel Fall 2016 Le Rouge Collection No. 1
3 Steps to an effortless glow with Chanel's summer collection
Haute Couture AW16's biggest beauty trend is all about an eyeful of drama