Prepare to get whisked away by L'Occitane's first-ever Petit Spa in Malaysia
Chances are you may have visited the L'Occitane boutique on the Ground Floor in One Utama Shopping Centre more than once, but have yet to discover its little Provencal secret. Tucked in the quiet back area of said retail space is the cosy 700-square feet Petit Spa, a quiet sanctuary designed for a quintessential Provencal beauty experience.
In the exodus of spas and wellness centers in Kuala Lumpur alone, the Petit Spa stands its ground and exudes a quiet confidence; its launch last year was not widely publicised because exclusivity is key and its private three-cabin space is designed with nature-inspired touches of Provence to immediately 'transport' you away, even if only for an hour or two.
The spa also does not take its 'Voyage of the Senses' promise lightly - expect to be taken on an olfactory journey whether you're sipping on a cup of exclusive tea blend or enjoying an aromatherapy footbath before a host of different sensorial experiences during your treatment. Plus, despite keeping to a nine-item spa menu across anti-ageing and drainage facial varieties as well as quick eye treatments and longer combination treatments, it is one of the most wholesome offers you'll find - from 130-minute treatments to 25-minute fixes - there's something for everyone and the little time they have to spare.
New to the brand? No problem. This is a great way to sample the best L'Occitane has to offer as the treatments feature its star ranges and best ingredients including Immortelle from Corsica, Shea Butter from Burkina Faso and Angelica from Drome, and more.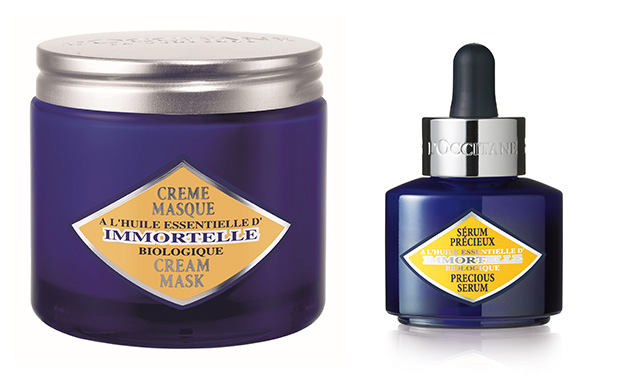 Try: Immortelle Secret of Youth, RM348 for 75 minutes for a little taste of Immortelle magic. The super-relaxing lifting and firming massages plus acupressure points stimulation instantly melts away muscular tension, fine lines and signs of ageing by the time you're (reluctantly) out the door.
L'Occitane Petit Spa is only available at One Utama Shopping Center by appointment only. Insider tip: Newbies enjoy a 50% off the first treatment.
Related stories: 
15 Beauty hacks straight from the pros