Daily prizes are up for grabs in our BURO Holiday Wheel Giveaway, featuring brands such as Sulwhasoo, Tiffany & Co. and more. Don't miss out on two grand prizes from this giveaway—winners will be announced at the end of the week!
Christmas is just around the corner and this only spells one thing in our books: who's down to celebrate the season of giving? But instead of being the giver, we're offering a chance for you to become the receiver with our BURO Holiday Wheel Giveaway!
Get this: You can walk away with exclusive holiday beauty sets from beauty and lifestyle brands, namely Benefit Cosmetics, Tiffany & Co., Miu Miu, Chloé, Sulwhasoo, Dyson and Sonos—worth a whopping RM11,229 in total. We've got nifty eye makeup to keep your holiday lewks in check, perfect fragrance coffrets, and face and lip makeup decadently wrapped in beautiful limited-edition designs.
Find out what's up for grabs in the first week of our BURO Holiday Wheel Giveaway here:
Benefit Cosmetics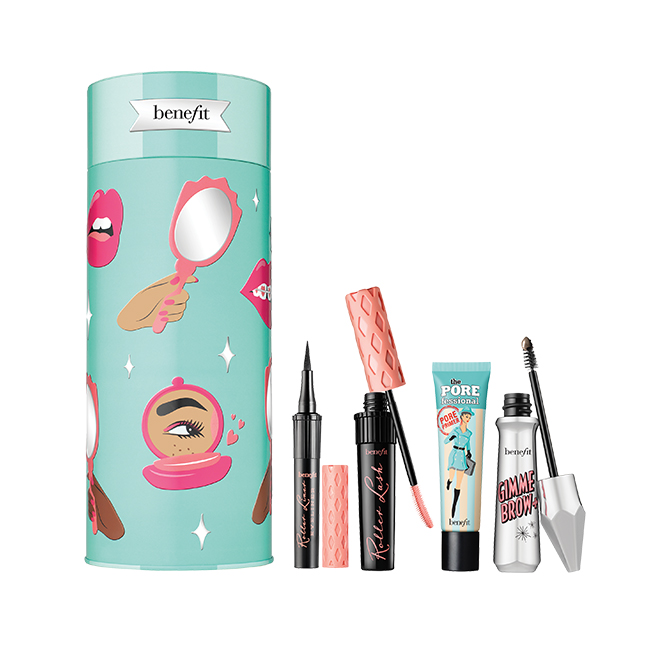 Is your eye makeup typically a blink away from smudging the moment you walk out of your door? Let Benefit Cosmetics Party Curl Makeup Kit be your ultimate makeup saviour, with these goodies in full-size: Roller Liner Eyeliner to give you bold, matte lines, Roller Lash to ensure your lashes are on point, The POREfessional to prime your skin (and smoothen your pores), and Gimme Brow+ to keep your brows in place.
The icing on the cake—we're offering five Benefit Cosmetics' Party Curl Makeup Kits in this giveaway, worth RM218 each!
Tiffany & Co.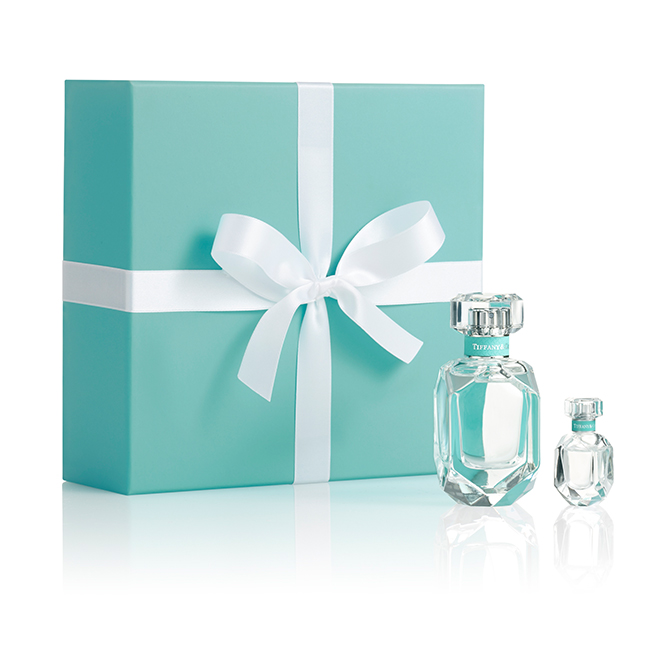 Tiffany & Co.'s Signature Fragrance Gift Set is perfect for fragrance lovers and fans of the iconic jewellery brand alike. A clean, modern scent that opens with notes of vert de mandarine, the Tiffany Eau De Parfum also has notes of iris and patchouli—altogether a sensual, musky scent. Spot the sleek bottle that's inspired by the 128.54-carat Tiffany Diamond, a rare yellow diamond that sports 82 facets, along with the signature Tiffany Blue accents around the flacon's collar.
Each set comes with the Tiffany EDP in 50ml and Tiffany EDP in 5ml, and we'll be giving away three sets, worth RM535 each!
Miu Miu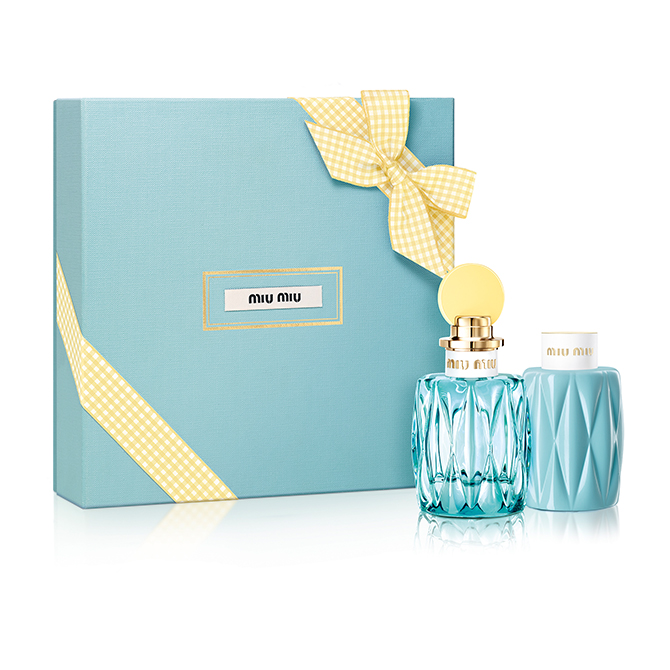 Can't get enough of classic, feminine scents that come with a twist? You'd like the next gift on our list: Miu Miu L'Eau Bleue Prestige Set. A punchy fragrance that has notes of lily of the valley, Akigalawood and honeysuckle, Miu Miu's L'Eau Bleue is classy yet playful at the same time. A spritz of the EDP, followed by a generous lather of the body lotion in the same scent and you're ready to turn heads.
Three sets of Miu Miu L'Eau Bleue Prestige Set are up for grabs—each set includes the L'Eau Bleue Eau De Parfum in 100ml and Body Lotion in 100ml—worth RM472 each!
Chloé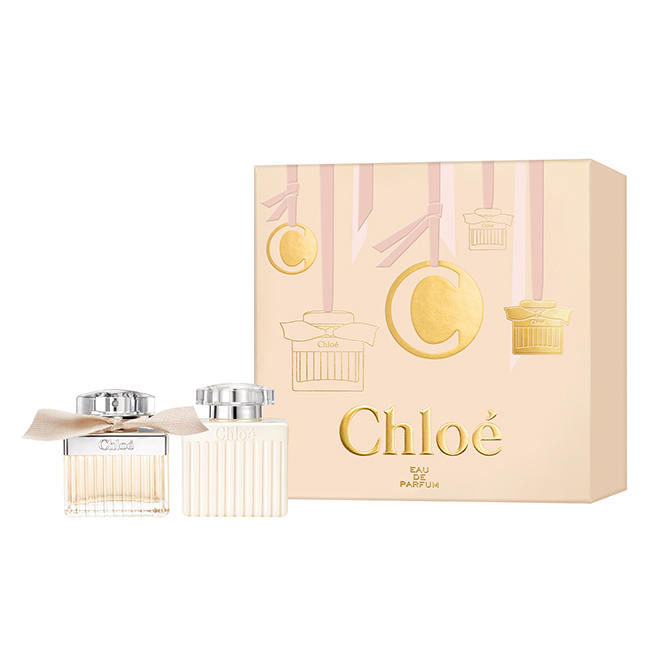 Gotta love a fragrance that toes the line between floral and powdery without being overwhelming, and Chloé Eau De Parfum does just that with a bouquet of peony, lychee, freesia and rose, and hints of magnolia and lily of the valley. Base notes of warm amber and cedarwood give it a distinctive character—perfect to be worn this festive season.
Raring to try this fragrance out? You're in luck, because we are giving away five of Chloé's Eau De Parfum Christmas Gift Set—each set valued at RM373 and comes with Chloé Eau De Parfum in 75ml and Chloé Body Lotion in 100ml. 

Sulwhasoo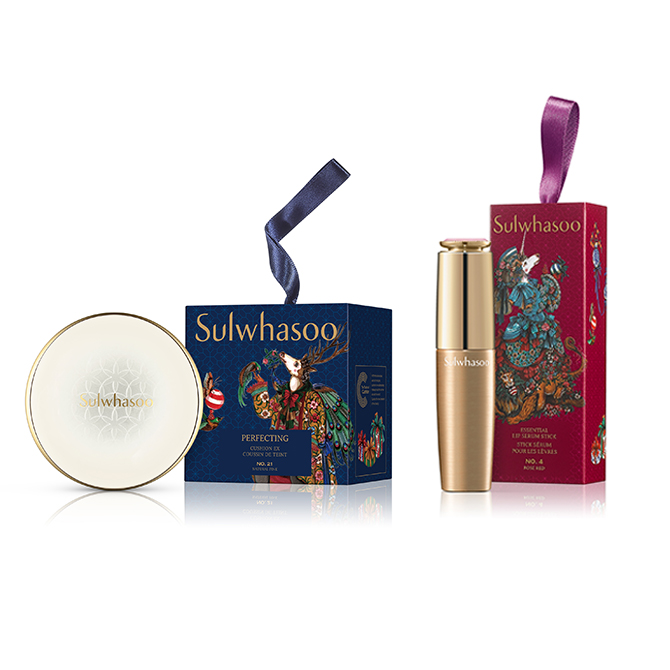 Sulwhasoo's holiday collections never disappoint, and you can bet that 2020's range is setting the bar high when it comes to head-turning designs. Sulwhasoo's limited-edition Wear Your Fantasy range has two of our favourite makeup products encased in fantasy-like illustrations—the Perfecting Cushion EX and Essential Lip Serum Stick. Whether for gifting your loved ones or to add to your beauty arsenal, this duo is most definitely a must-have.
Five of Sulwhasoo's Perfecting Cushion Holiday Limited Edition and Essential Lip Serum Stick Holiday Limited Edition (valued at RM371 per set) are yours to score if you win our giveaway! 
But of course, no giveaway is replete without a grand prize; the best part? We've got two grand prizes that you can walk away with:
Dyson Supersonic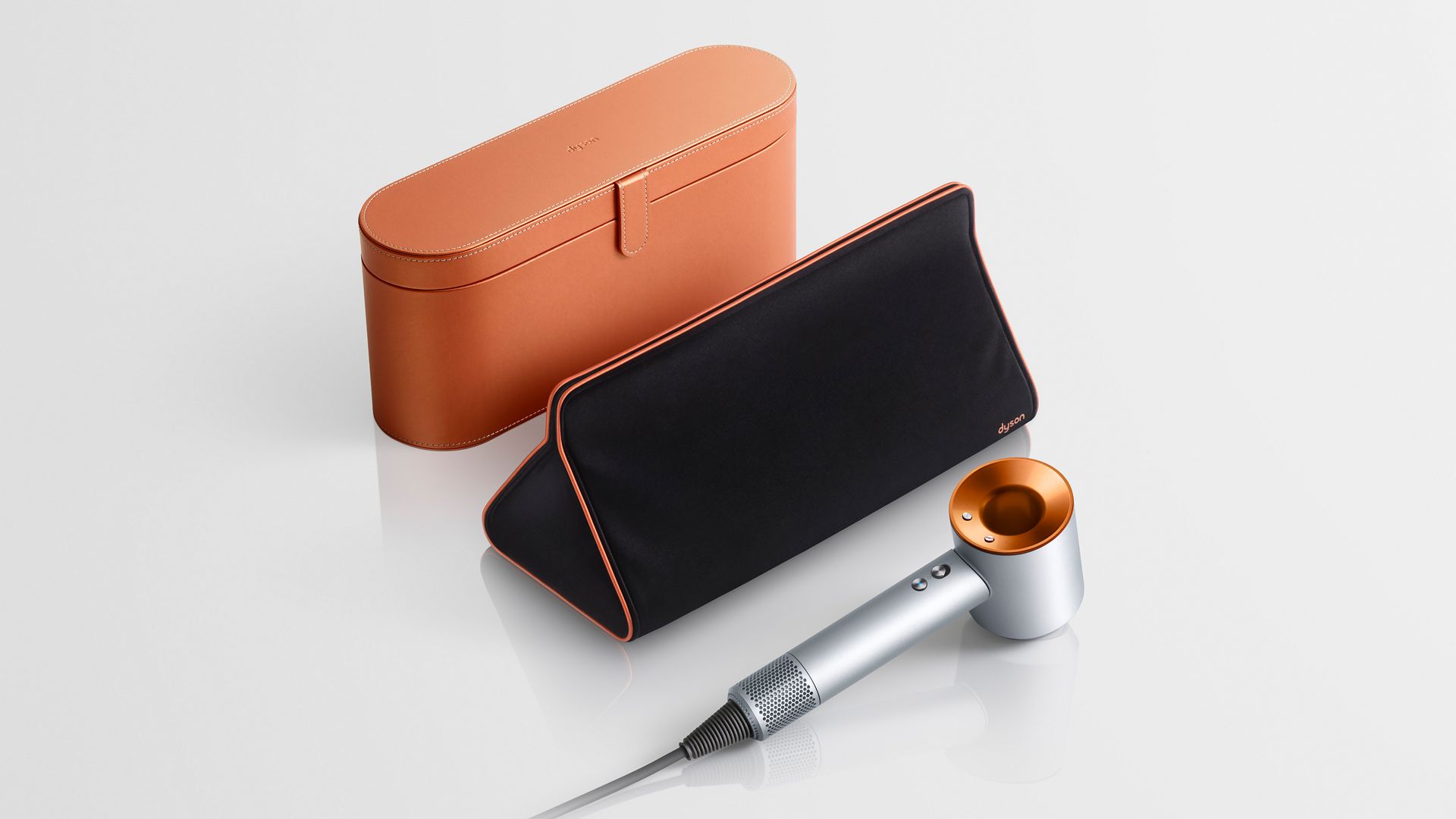 Dyson's foray into the world of hair science started with the one and only Dyson Supersonic, and it's enough to change your mind about hair dryers in general. Unlike traditional ones, the Dyson Supersonic regulates the temperature output, preventing heat damage while retaining the natural shine of your tresses. If you've always wanted to give it a try, you're on the right page because one of the grand prizes in our giveaway is this nifty essential hair tool in limited-edition Copper (a holiday-exclusive colourway!). 
A Dyson Supersonic in Copper is up for grabs in our giveaway, worth RM2,199.
Sonos One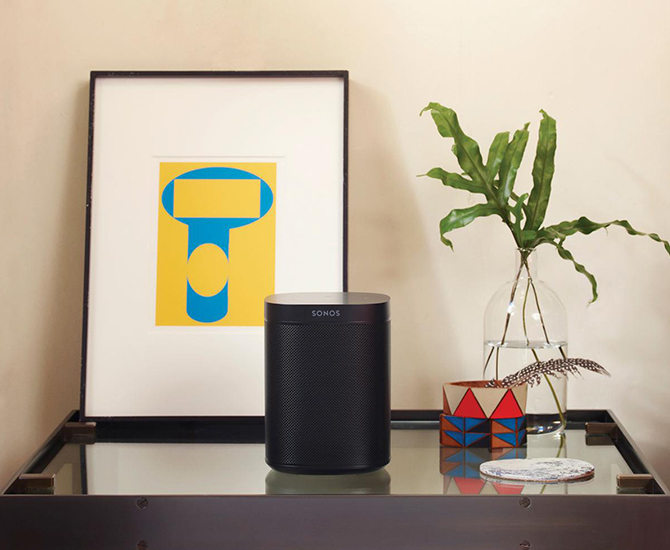 While you may not be hosting a slew of Christmas parties this year, there's always a good reason to invest in a smart speaker to envelope your space with rich sound. You're in luck, because the next grand prize on our giveaway list is Sonos One, valued at RM1,199. This powerful smart speaker has built-in voice control, and can be paired with another Sonos One in the same room for a heightened sound experience—or for stereo separation.
Ready to walk away with big wins from our beauty giveaway? All you have to do is:
1. Hit the "Like" button and "Follow" BURO Malaysia's Facebook Page
2. Follow BURO Malaysia's Instagram
3. Fill up the giveaway form in BURO Gachapon!
TL;DR: For your convenience, here's a complete list of all the goodies up for grabs.
DAILY GIVEAWAY - 3 lucky winners per day!
5 x Benefit Cosmetics Party Curl Makeup Kit
- Eunice Wong Hui Zie
- Noorazrenne Ezzati
- Ivy Yap
- Teoh Ee Von
- Dahrick Sivam
3 x Tiffany & Co. Signature Fragrance Gift Set
- Kam Wan Shyn
- Mallory Loone
- Audrey Lynn Alvisse
3 x Miu Miu L'Eau Bleue Prestige Set
- Shelbie Diana
- Sow Shin Yeek
- Nur Syuhada Darol Napis
5 x Chloé Eau De Parfum Christmas Gift Set
- Batrisyia Qistina binti Shahnizam
- Chia Shir Reen
- Lee Foong Huey
- Yeo Huixin
- Justyna Sosnowska
5 x Sulwhasoo Holiday Limited Edition Set
- Adelynn Lee Weng Kay
- Nicole Chin
- Emily Kou
- Noratiqah Hamdan
- Diana Wong
GRAND PRIZE - 2 lucky winners!
1 x Dyson Supersonic (Gift Edition in Copper)
- Chan Xiao Xi
1 x Sonos One
- Tan Chee Hong
Terms & Conditions:
The Holiday Wheel Week 1 Daily Giveaway runs from Monday, 30 November 2020 till Sunday, 6 December 2020. Winners will be announced on a daily basis from Monday, 30 November 2020 till Sunday, 6 December 2020 via email, and 2 Grand Prize Winners will be announced on Wednesday, 9 December 2020 via email, and on this page. By joining this giveaway, you will be automatically subscribed to our BURO Malaysia e-newsletter. Other terms and conditions apply*.
1. Employees of BURO Malaysia and its related corporations ("Indochine Media Ventures") or BURO Malaysia partners and/or sponsors for the giveaway (if applicable), and their immediate family members (including spouses, children, parents, brothers and sisters) are not eligible to participate in the giveaway.
2. Winner of this giveaway is chosen at random.
3. This giveaway is organised by BURO Malaysia (hereinafter referred to as the 'Organiser').
4. The prizes for this giveaway are neither exchangeable for cash nor transferable.
5. All persons ('Participants') taking part in this giveaway agree that these rules shall be binding on them, and that the entries in this giveaway, including their name and likeness, may be used without restriction in any future publicity material by the Organiser.
6. The Organiser reserves the right to amend these rules or terminate the giveaway at any time at its sole and absolute discretion. All decisions made by the Organiser under these rules shall be final and no discussion or correspondence will be entertained. The Organiser may, but is not required to, justify any decisions relating to this giveaway.
7. The Participant acknowledges that the interest and good reputation of the Organiser are of paramount importance. The Organiser reserves the right to disqualify a Participant from the giveaway, or to withdraw the prize if it is believed the Participant is in breach of its obligations under the rules. The Participants shall not by act or omission, directly or indirectly bring the Organiser into disrepute.
8. All entries are sent at the risk of the Participants and in the event that there are technical difficulties experienced arising out of the internet or from any associated equipment or internet security is compromised, the Organiser may at its sole and absolute discretion disqualify the entire entry and shall not accept any liability doing so.
9. Giveaway entries may only be submitted via the stated medium of communication.
10. This giveaway is open to anyone above 18 years old.
11. Each entry must be completed in full. The Organiser reserves the right to disqualify any incomplete entries in its sole and absolute discretion.
12. Incomplete entries will be deemed void.
13. Winners will be notified by email.
14. Uses of 'aliases' shall be considered a form of deception and are prohibited.
15. The winner must produce their original IC / passport with legible IC / passport number in order to claim the prize. The winner may also be required to produce additional original proof of identity at the discretion of the Organiser.
16. All Prizes are accepted entirely at the risk of the winner, and the Organiser excludes all warranties in connection with the prize to the extent permitted by law.
17. All Participants release from, and indemnify the Organiser, its agencies, sponsors and representatives against, all liability, cost, loss or expense arising out of acceptance of any prize or participation in the giveaway including (but not limited to) personal injury and damage to property and whether direct or consequential, foreseeable, due to some negligent act or omission or otherwise.
18. All personal particulars furnished are meant for identification purposes and will not be sold or given to any third parties. In the case of giveaways, our partners may wish to offer you services which require your personal particulars. These specific requests will be expressly stated within relevant giveaways, with a choice to opt out.
19. Inability to contact the Grand Prize Winners by Monday, 14 December 2020 will result in disqualification and selection of an alternate winner.
20. Winners must collect their gifts from our office in Mont Kiara within 1 month of notification.
21. Prizes are final; no cash equivalent or alternative prize will be given. Prizes are non-transferable, non-exchangeable and strictly not for resale. If the winner is found to be selling the prize(s), the Organiser reserves the right to demand the return of the prize.