Buro Loves
International Women's Day: 13 Cult-favourite products to score from our favourite women-owned beauty brands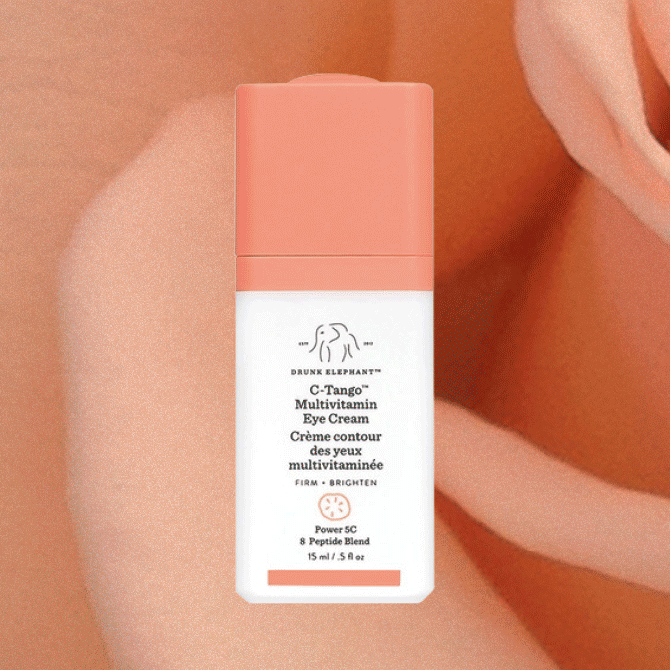 We have you covered from head-to-toe with our women-owned shopping guide: Ahead, find the best of the best in haircare, skincare, and makeup—from pleasantly surprising new launches to tried-and-true long-time favourites.
READ: 11 Homegrown beauty brands that offer all-natural products your skin will love
Everyday Humans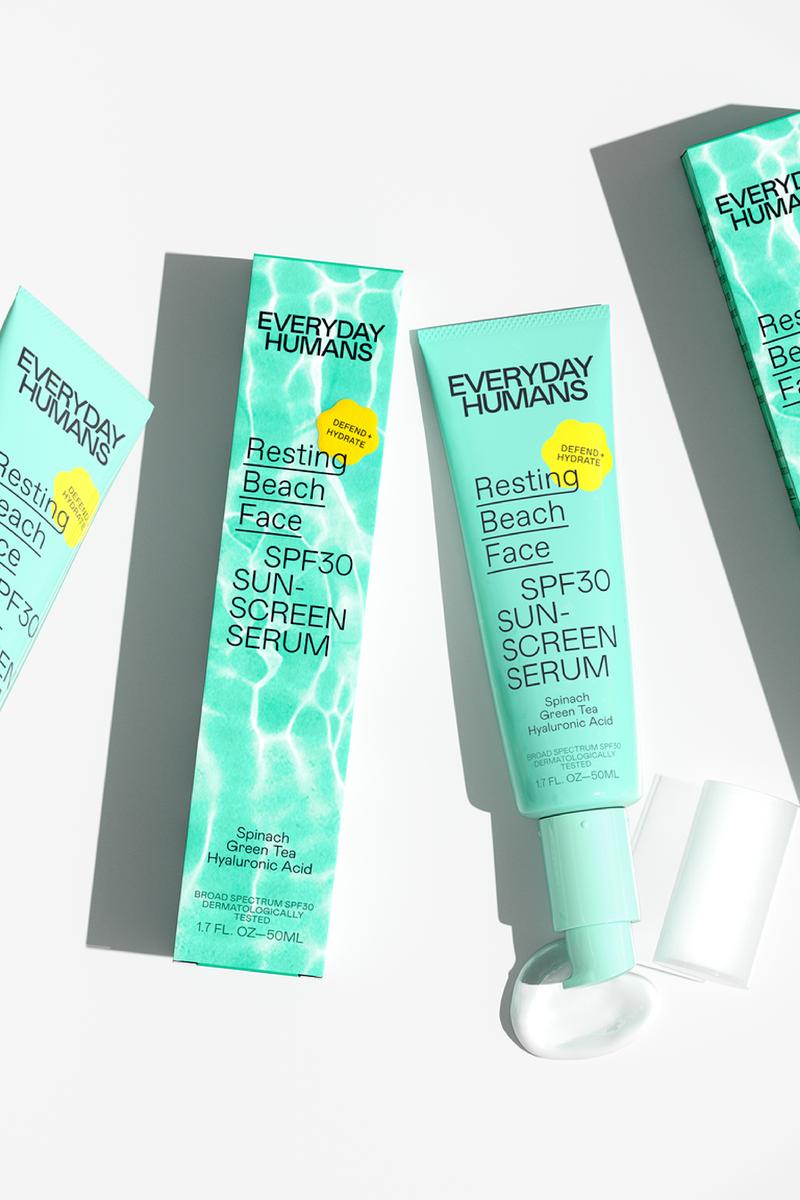 STAR PRODUCT: Resting Beach Face SPF 30 Suncreen Serum, RM 118
If you're looking for a sunscreen that is super lightweight, effective and leaves zero white cast, the Everyday Humans Resting Beach Face Sunscreen Serum is your new holy grail.
Firstly, the watery-serum texture ensures buildable layering both on its own or under makeup. Secondly, the sunscreen harnesses the powers of super-ingredients like spinach, green tea, and hyaluronic acid. Why? Spinach and green tea are powerful antioxidants (which is exactly what you'd want in a sunscreen) and hyaluronic acid keeps skin hydrated.
This effectively means that the sunscreen works as both a moisturising and a protective step all-in one, so you can opt-out of your moisturiser stage if you feel your skin doesn't need the extra boost of hydration.
The best part? This bad boy doesn't pill or break you out, and it isn't overly-greasy—the most you'll need to offset the glow is a little powder in problem areas.
READ: We reviewed 5 Malaysian beauty brands — here's what we think
About the brand…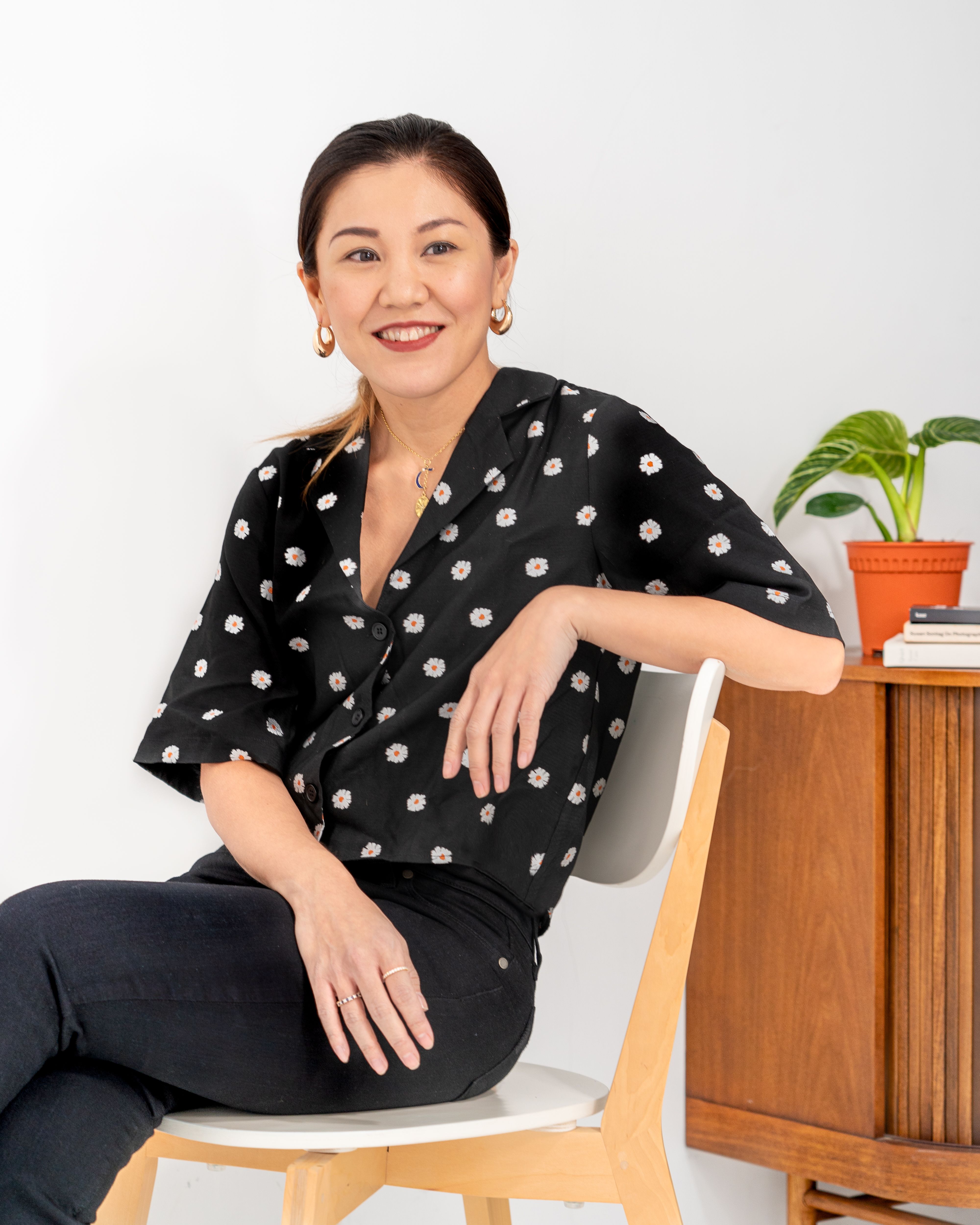 Everyday Humans was founded by Charlotte Pienaar, a Hong Kong native with a vision of creating planet-friendly skincare and SPF solutions for earth-conscious people. Since launching, the brand's no-BS, sustainable ethos paired with its perfectly Instagrammable packaging and super-effective lineup has earned it some well-deserved hype.
Laura Mercier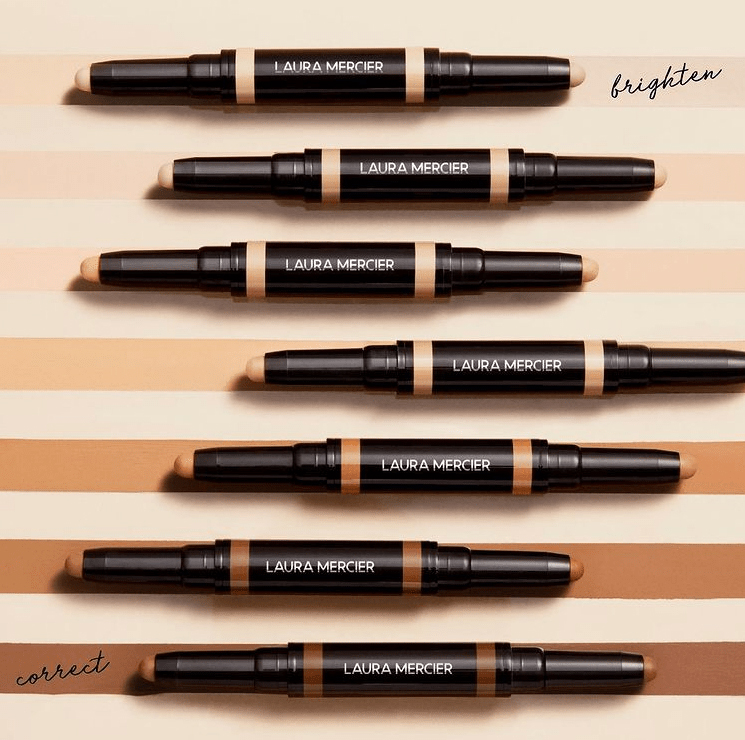 STAR PRODUCT: Secret Camouflage Concealer Duo, RM 160
A known favourite of celebrity makeup artist Hung Vanngo, the latest concealer launch from Laura Mercier is a convenient duo perfect for erasing imperfections and brightening uneven areas of the face all-in-one.
READ: Selena Gomez's makeup artist shares 19 makeup tips that will change your life
Lightweight yet full-coverage, the product is the ideal companion for anyone who wants a full beauty beat or those needing a quick touch-up on-the-go. There are 16 shades to choose from that suit a range of skin tones—just match the 'Correct' side to your true skin tone.
About the brand…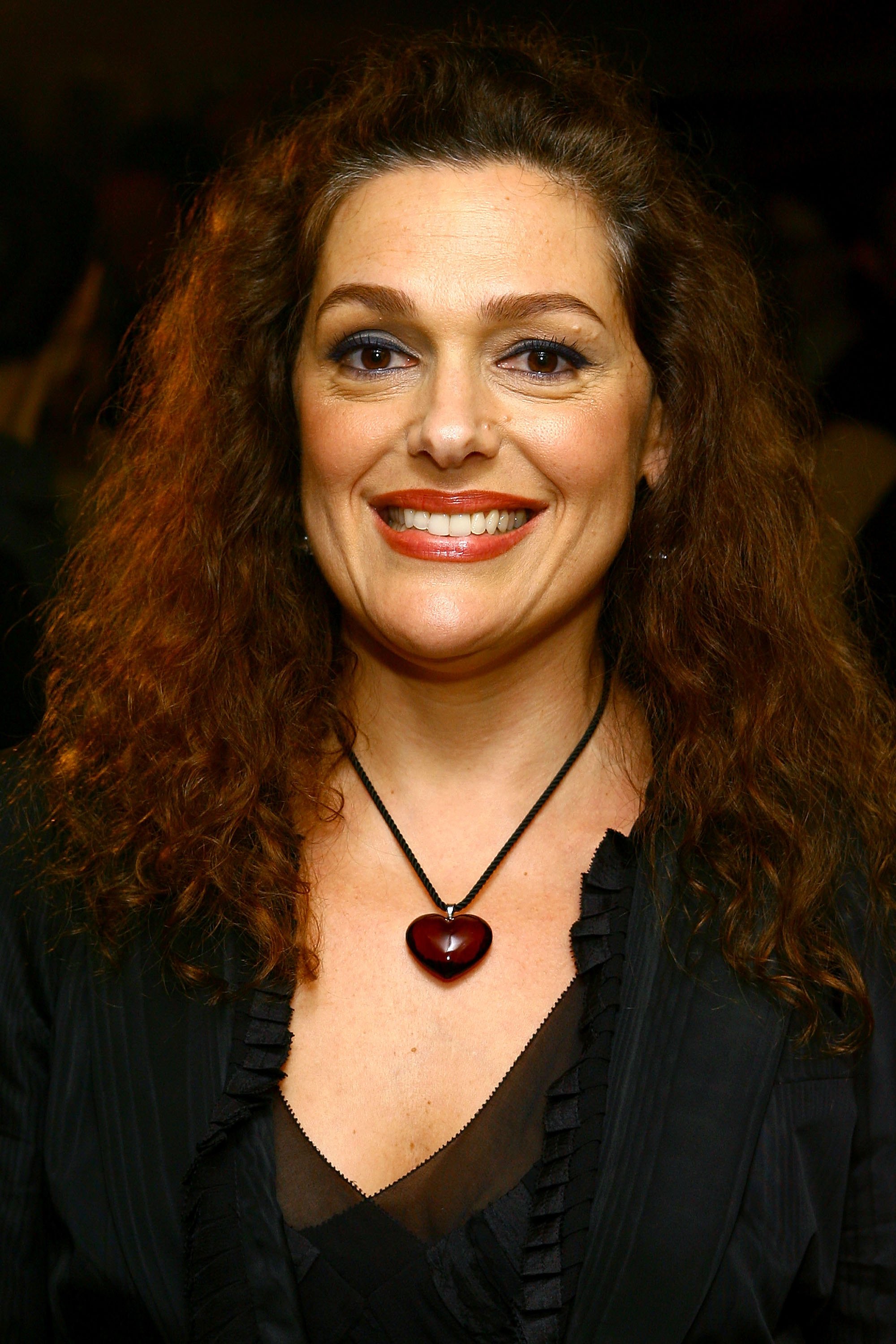 Let's be real: You have heard of Laura Mercier. She's an absolute legend on the beauty scene, and her namesake brand has been around since 1996. Since its launch, it has continued to empower women everywhere with its 'natural but flawless' makeup philosophy.
Glow Recipe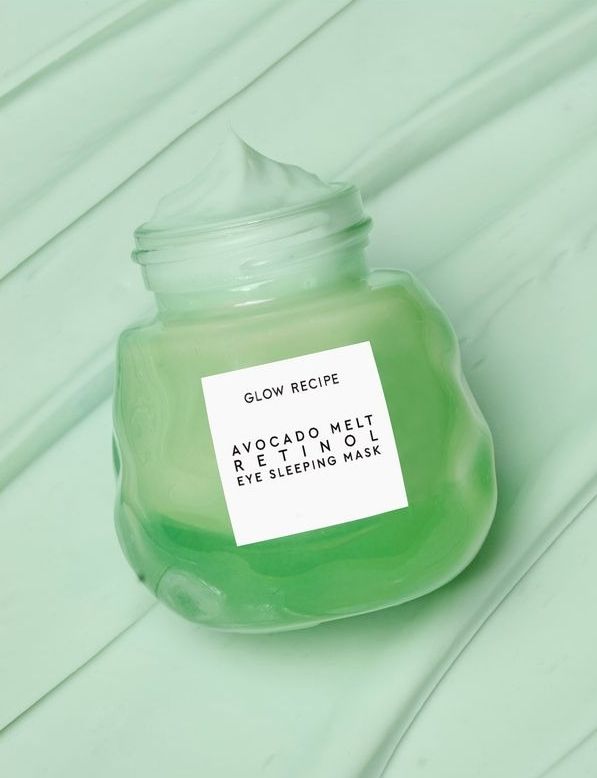 STAR PRODUCT: Avocado Melt Retinol Eye Cream, RM 230
Are you looking more drawn than usual? Say goodbye to dry undereyes, fine lines, and dark circles with Glow Recipe's delectable eye cream. It contains nourishing avocado oil to moisturise and plump tired undereyes, while retinol works to brighten and smooth. Plus, the formulation is supplemented by skincare heroes like vitamins E and C and caffeine to wake you up on the outside.
Don't fear the retinol, either—this eye cream is ophthalmologist- and dermatologist-tested to make sure there is absolutely no risk of eye irritation.
READ: What's the difference between retinol and retinoid? Here's everything to know about skincare's favourite ingredient
About the brand…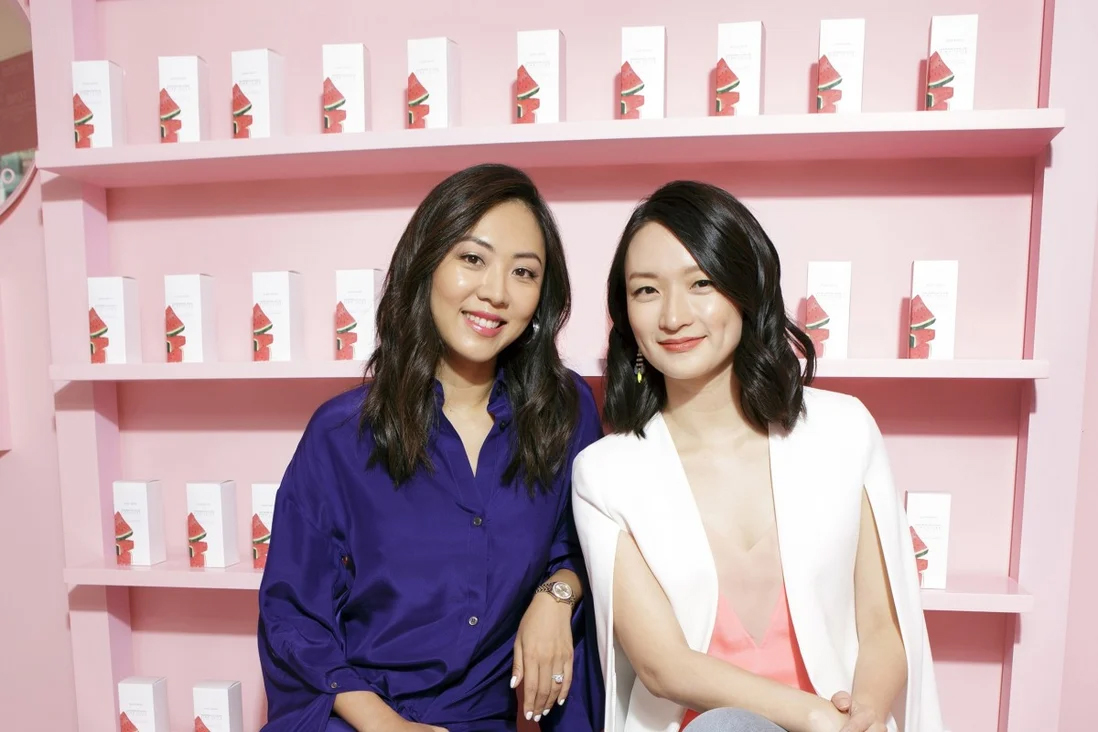 The brainchild of former L'Oreal executives Sarah Lee and Christine Chang, Glow Recipe marries Eastern and Western philosophies to empower women through skincare and beauty. Find out more from the founders themselves!
READ: Women in beauty: Glow Recipe's co-founder breaks down their best-selling products and deals some pro skincare and business tips
Virtue Labs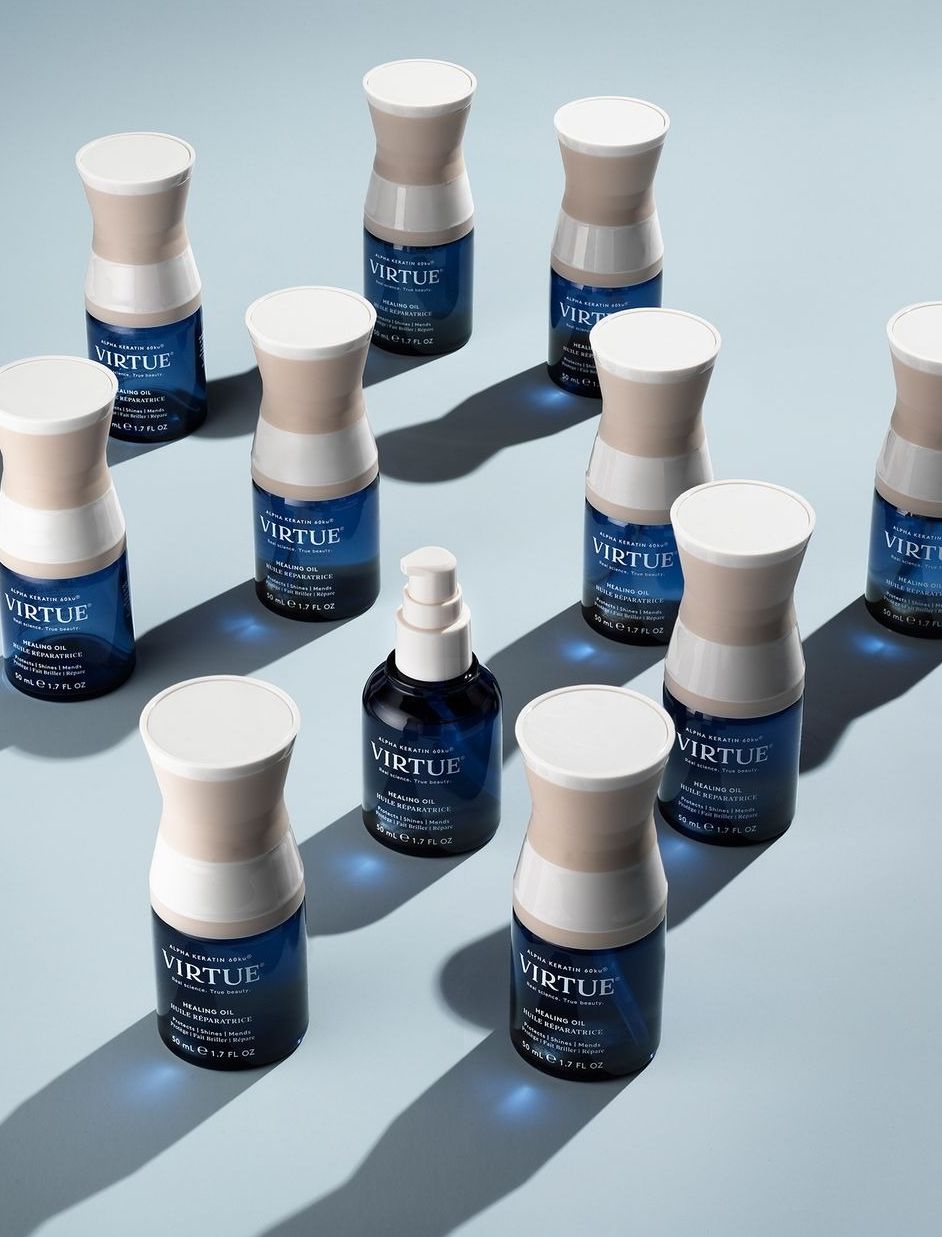 STAR PRODUCT: Healing Oil, RM 230
Every product in Virtue Labs' lineup contains their patented, secret ingredient: Alpha Keratin 60ku. The brand's Healing Oil is no exception—reincarnate dead and damaged tresses with this restorative hair oil. It smoothes and hydrates without weighing your locks down, and is beautifully scented with tropical coconut and yuzu. What's not to love?
About the brand…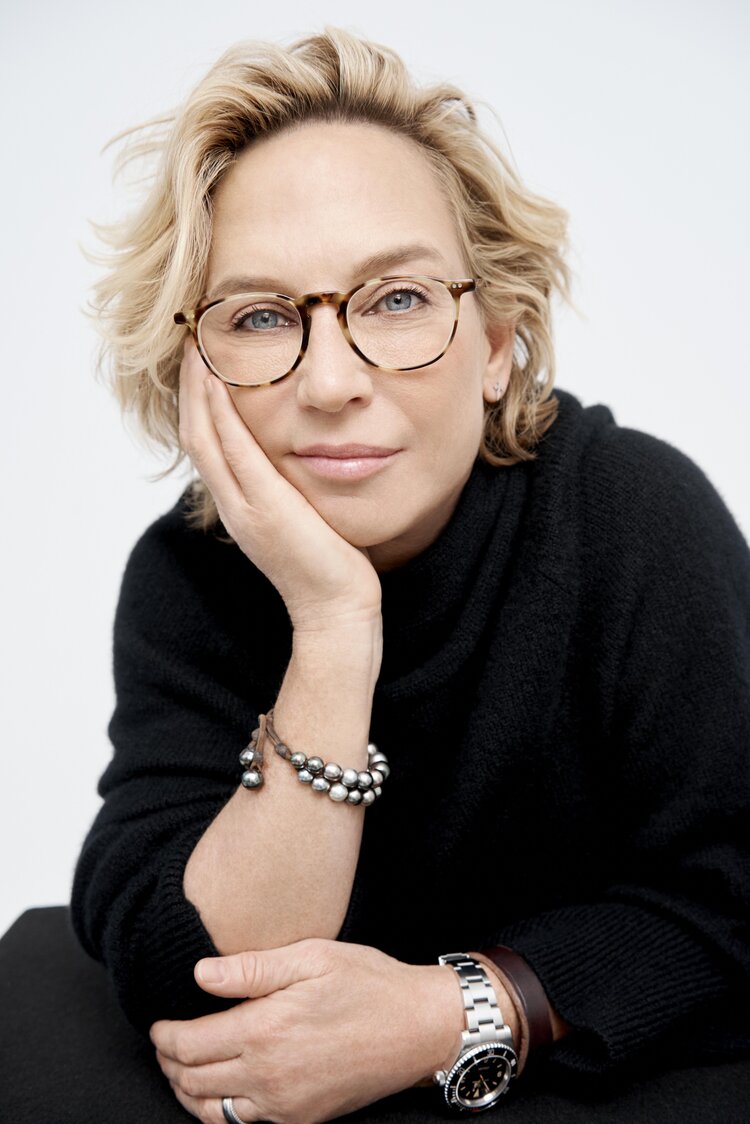 The story of Virtue Labs begins with a regenerative medicine lab. The chief scientist, Dr Luke Burnett, was researching a newly patented form of a human keratin protein, developed to help speed the recovery of wounded soldiers. However, a young female PhD candidate working in his lab recognised that the protein had the potential to revolutionise haircare as we know it. Not knowing much about the industry (and being quite out of their depth), they called in Melisse Shaban for her expertise. One thing led to another, and Virtue Labs was born.
READ: Virtue Labs' Melisse Shaban on beauty science, the spark of the industry and inclusivity in hair care
Fenty Beauty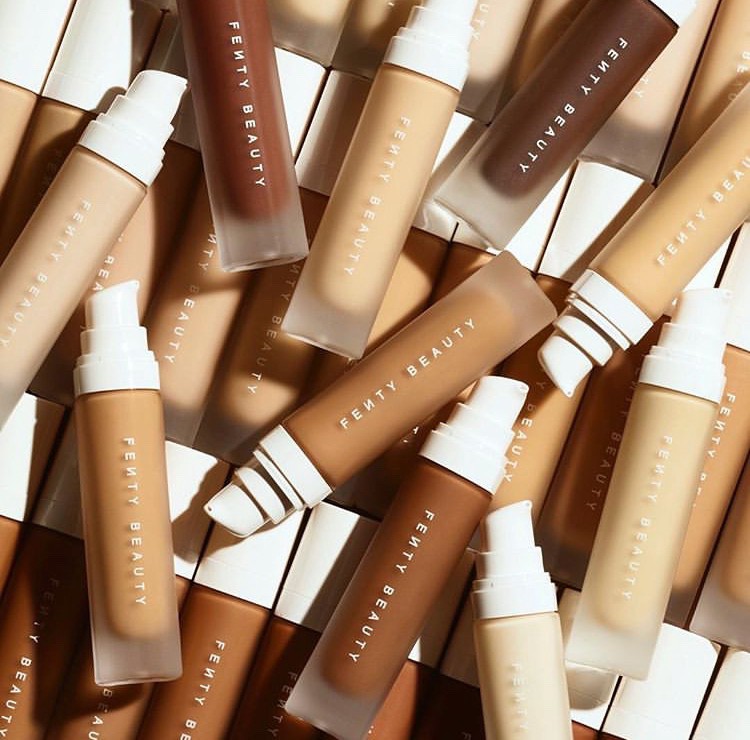 STAR PRODUCT: Pro Filt'r Soft Matte Longwear Foundation, RM 146
While it's difficult to narrow the star of the brand down to one product, we're going to go with the Pro Filt'r Soft Matte Longwear Foundation. Also known as one of the brand's very first launches, this very foundation set the standard for the rest of the industry in terms of inclusivity. With 50 shades to choose from, this matte-finish foundation was—and still is—the most inclusive line to date.
With buildable, medium-to-full coverage and a matte finish that doesn't leave your skin looking overly dry, it's clear why the original Pro Filt'r Matte Foundation has remained a tried-and-true favourite among beauty lovers.
About the brand…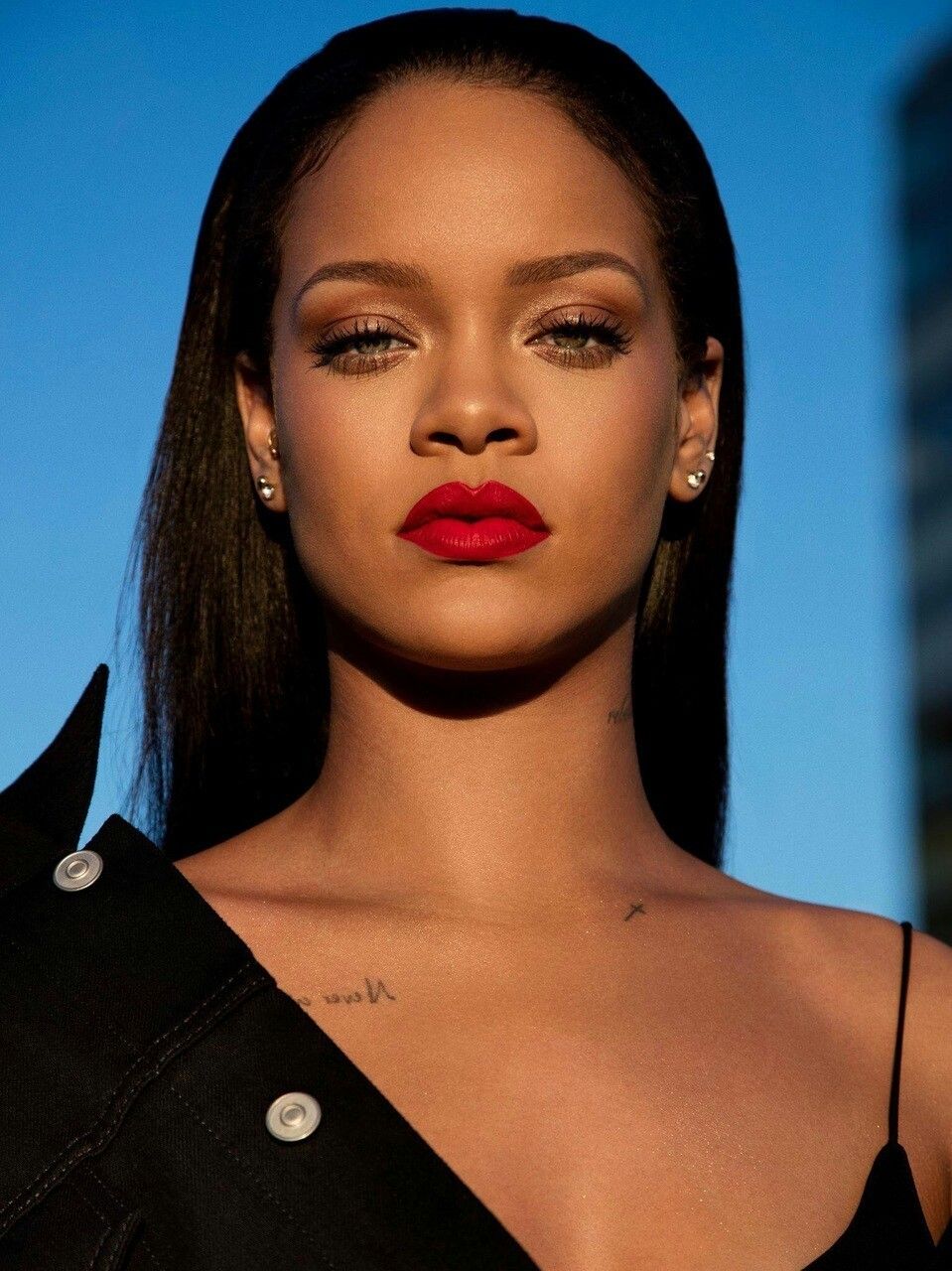 Rihanna needs no introduction. Since launching her beauty line in September of 2017, the brand has gone from strength to strength, redefining inclusivity in beauty with every launch.
Drunk Elephant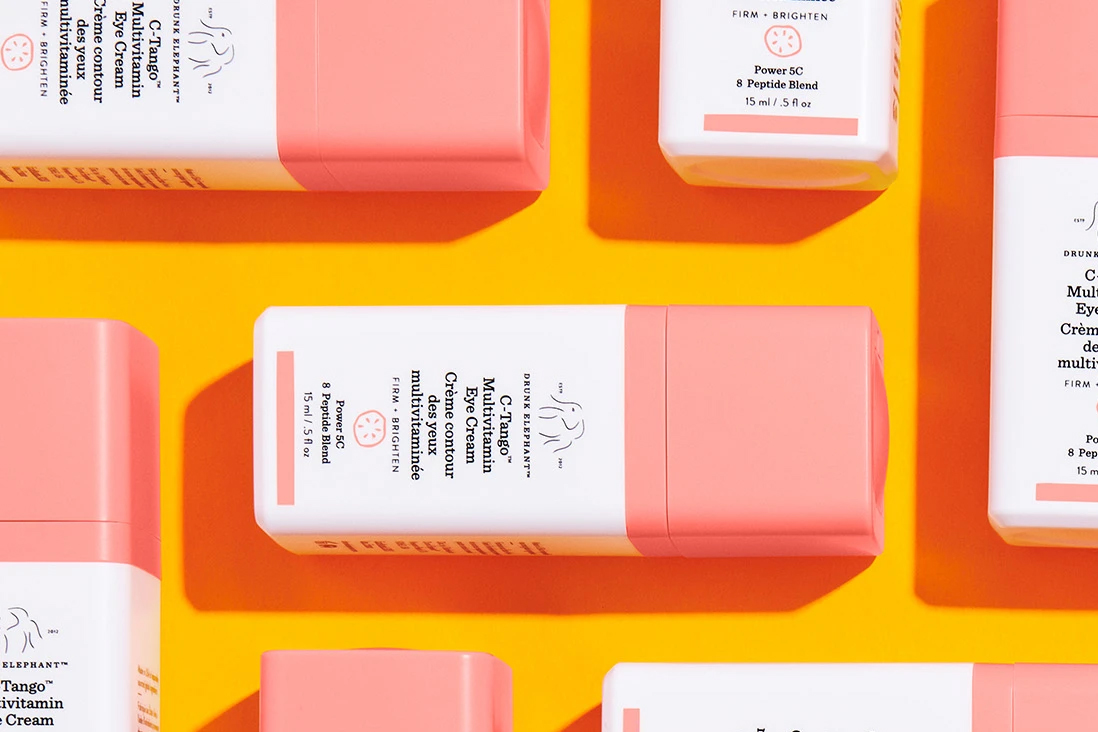 STAR PRODUCT: C-Tango Multivitamin Eye Cream, RM 276
We'll level with you—it was a toss-up between this and the C-Firma Day Serum. However, we've gone with the eye cream purely because we have literally never experienced anything quite like it. It is rich and creamy without being overwhelming—good news for those of you with milia-prone skin.
Five forms of vitamin C and eight peptides work to brighten the undereyes against all odds, while cucumber extract soothes the sensitive skin around the eyes. The result? Skin that appears instantly youthful and radiant, even without the adequate Zzzz's.
About the brand…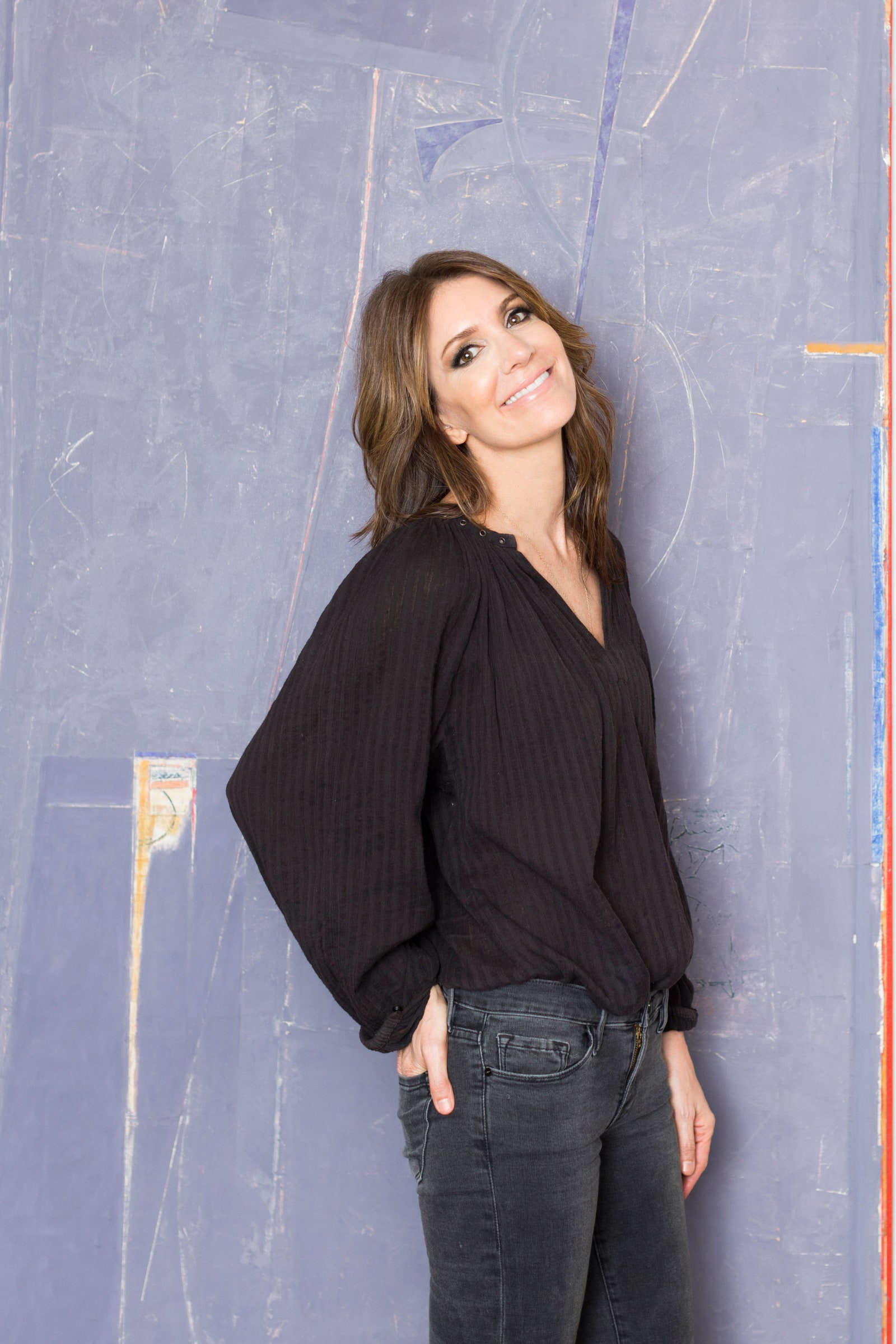 Formulated to suit founder Tiffany Masterson's problematic skin, you won't find the 'Suspicious 6' anywhere in the brand's products. This six-ingredient blacklist includes sensitising silicones, drying alcohols, essential oils, fragrance, dye and chemical screens. Why? Drunk Elephant's no-frills approach to beauty has been built on effective and biocompatible actives. That means that every single one of the products from this line is specifically formulated to make sure you don't have a reaction—considerate, right?
READ: Drunk Elephant's founder shares the *real* reason why the brand has a cult status across the globe
Briogeo
View this post on Instagram
STAR PRODUCT: Scalp Revival Charcoal + Coconut Micro-Exfoliating Scrub
You know what they say—a healthy scalp is a happy scalp! Okay, fine, that was us, but it doesn't change the fact that it is true.
READ: A guide to your scalp: How to keep it healthy for stronger, healthier hair
However, though it is as important as the rest of you, we'll be the first to admit that scalp care isn't the sexiest thing to think of. That's why we are eternally grateful to Briogeo for making this part of our self-care routine so fun.
This scalp scrub smells exactly like mint chocolate chip ice cream—no joke. On top of that, it effectively exfoliates and cools the scalp, soothing irritation and dandruff all at once. Just make sure to follow up with a good conditioner as this once-a-week treatment can be pretty drying on the lengths.
About the brand…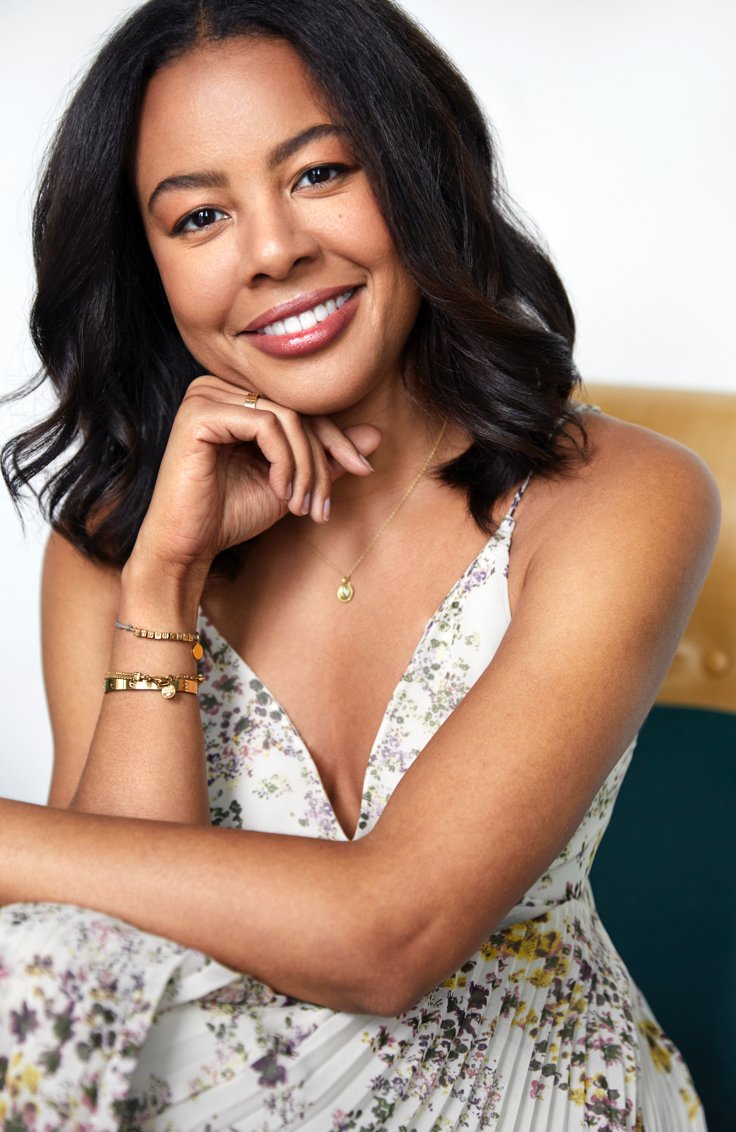 READ: Briogeo's founder Nancy Twine prides herself on inclusivity both in and out of her products
Nancy Twine is kind of killing it right now. Since the launch of her game-changing brand, Twine has been recognised as the youngest African-American woman to launch at Sephora, and her brand was among the first to be awarded the Clean At Sephora seal.
Pat McGrath Labs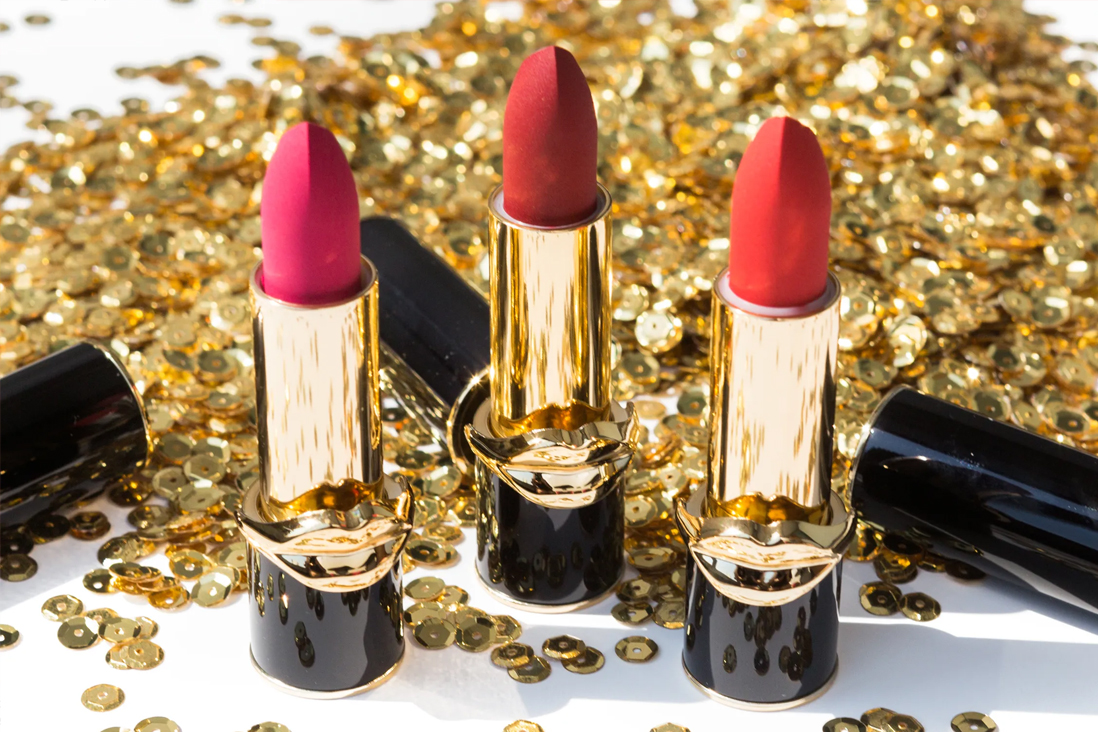 STAR PRODUCT: MatteTrance Lipsticks
It's difficult to choose a favourite when it comes to Pat McGrath because pretty much every product in the line is a hit. However, if we really had to, we'd pick the MatteTrance Lipstick.
The matte-finish lipstick applies with a luxuriously creamy texture and delivers an intense colour payoff, yet remains hydrating on the lips so that you don't end up looking like you belong in 2014. Ideal!
READ: 7 Malaysian beauty brands every lipstick lover should check out
About the brand…
| | |
| --- | --- |
| SHARE THE STORY | |
| Explore More | |