Vote for your favourite BURO Beauty Empties nominees and stand a chance to win beauty prizes worth over RM9,000
The BURO Beauty Empties is our spin on beauty awards. We're looking to highlight exceptional beauty products and experiences—with your help! Let us know what you love using by voting for them on the BURO Beauty Empties website.
To show our appreciation, we've put together a very special giveaway to reward your efforts. Voting is only open for three weeks, with a new giveaway each week, so vote now for your chance to win!
In the second week of our BURO Beauty Empties Vote and Win Giveaway, 14 lucky winners will bring home beauty products worth over RM9,000 in total. Find out what's up for grabs below:
Chuck's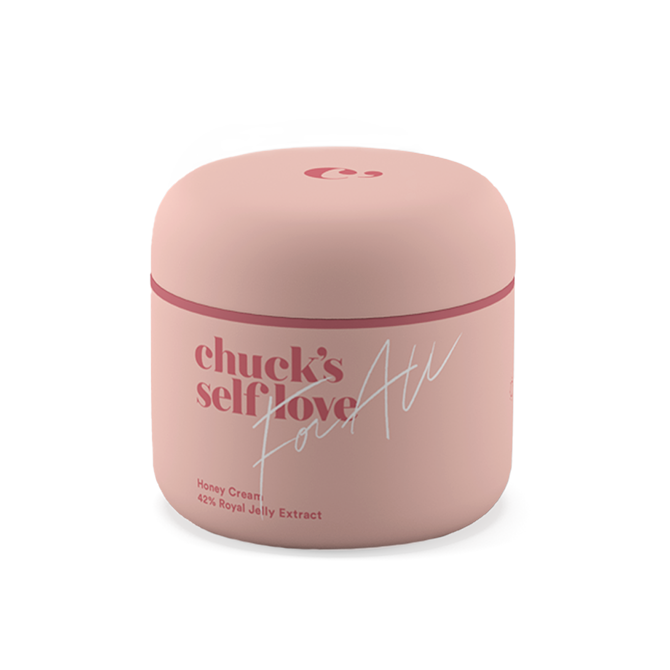 Treat your skin to a permanent vacation by reaching for Chuck's Self Love For All Honey Cream. With 42 per cent royal jelly extract—the highest concentration in the world—niacinamide and Malaysian red palm oil, this facial moisturiser hydrates, soothes, repairs, and brightens.
Dear Dahlia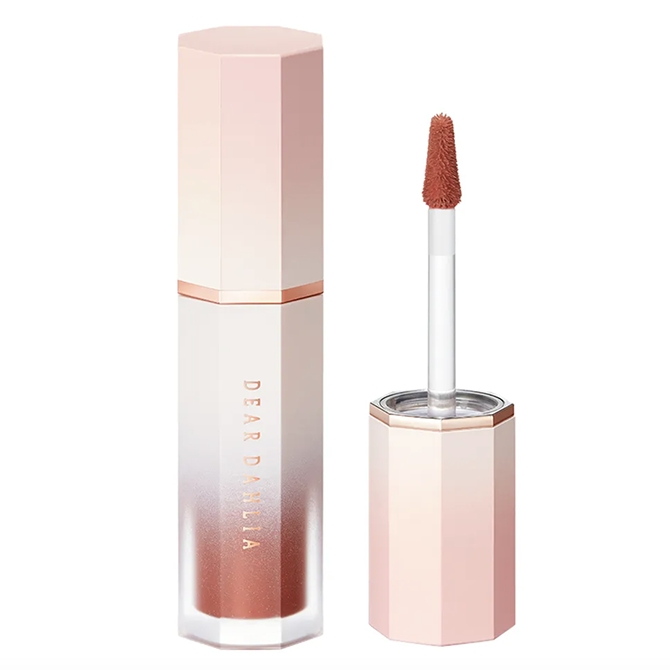 Infused with nourishing ingredients including the patented dahlia variabilis flower extract, Dear Dahlia's Petal Touch Plumping Lip Velour delivers instant volume and moisture-rich colour . Part of the Blooming Edition collection, this liquid lipstick is ultra-creamy yet petal-light on the lips. It imparts a mild cooling sensation, too—a benefit worth mentioning given our warm weather.
Glow Recipe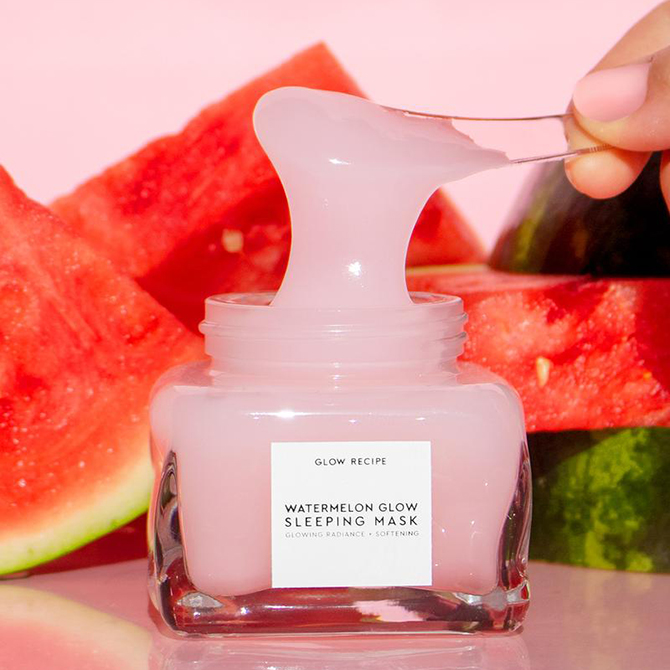 So gentle you can use it daily, Glow Recipe's Watermelon Glow Hyaluronic Clay Pore-Tight Facial is nevertheless an efficient worker that exceeds expectations. Taking the form of a hyaluronic-acid-infused whipped clay, it's also formulated with chemical exfoliants, watermelon enzymes, BHA and PHA. This combination clears pores of gunk and removes dead skin cells without drying out your skin.
Grown Alchemist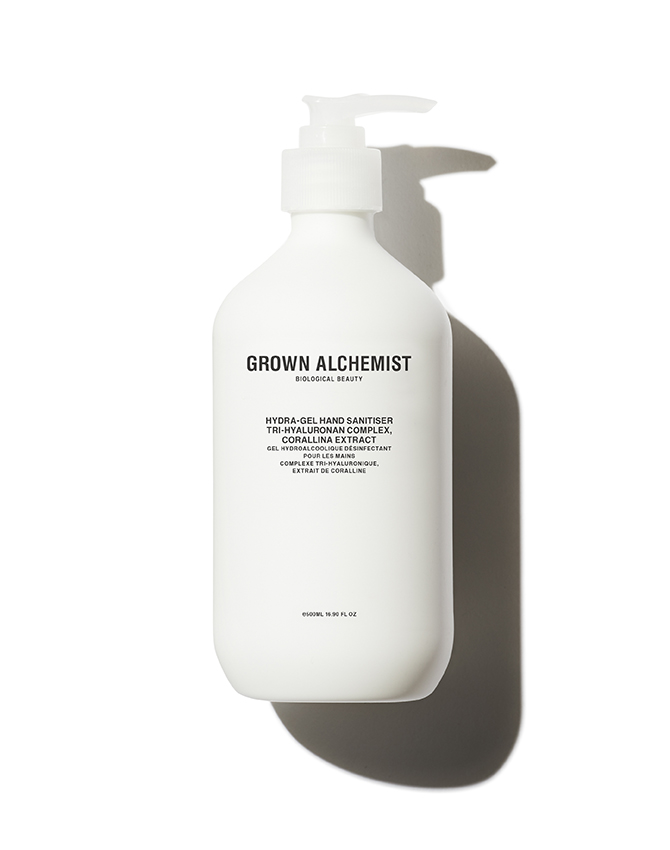 These days, keeping your hands moisturised and clean is a challenge, no thanks to Covid-19. It's why we're happy to report that the Grown Alchemist Hydra-Gel Hand Sanitiser excels at both duties. Containing 70 per cent ethyl alcohol (extracted from cane sugars), hyaluronan and antioxidants, it sanitises instantly without leaving your palms the texture of sandpaper.
Drunk Elephant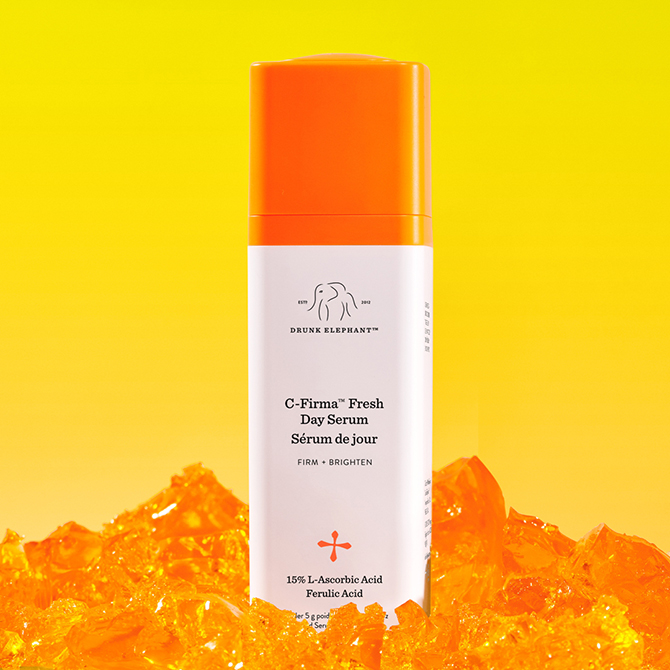 Shake up your daily skincare routine with Drunk Elephant's C-Firma Fresh Day Serum. This revolutionary serum retains its freshness and potency, so you reap the full benefits of its powerful antioxidant complex,essential nutrients and fruit enzymes. For best results, wear it under sunscreen and watch as your skin becomes more youthful and radiant, day by day.
Frank Body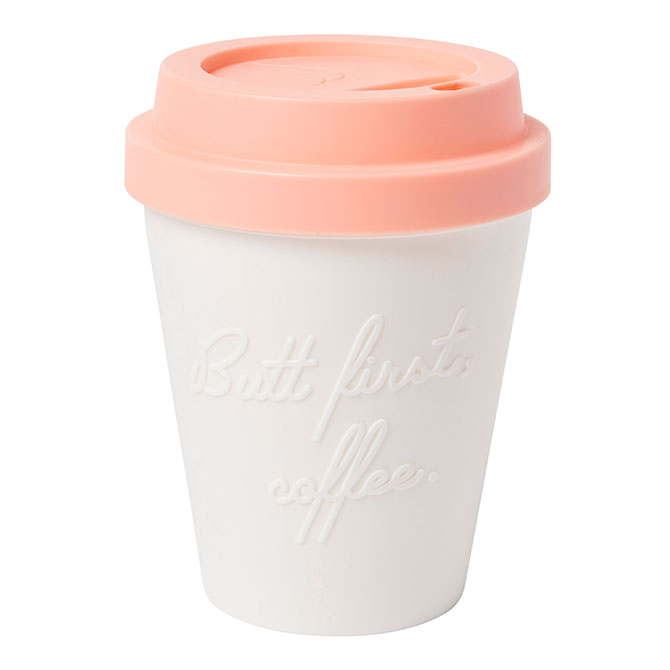 The Frank Body Perky Sculpting Body Hydrator will perk you up in more ways than one. Like a good cup of latte, it's silky smooth and caffeinated, giving you a—skin-firming and tightening—boost. There's also antioxidant-rich acai, deeply hydrating shea butter, and longan seed extract to sculpt your body into a work of art. Smelling of sugar and spice (AKA vanilla frosting), it's sure to keep you coming back for a daily boost.
The Inkey List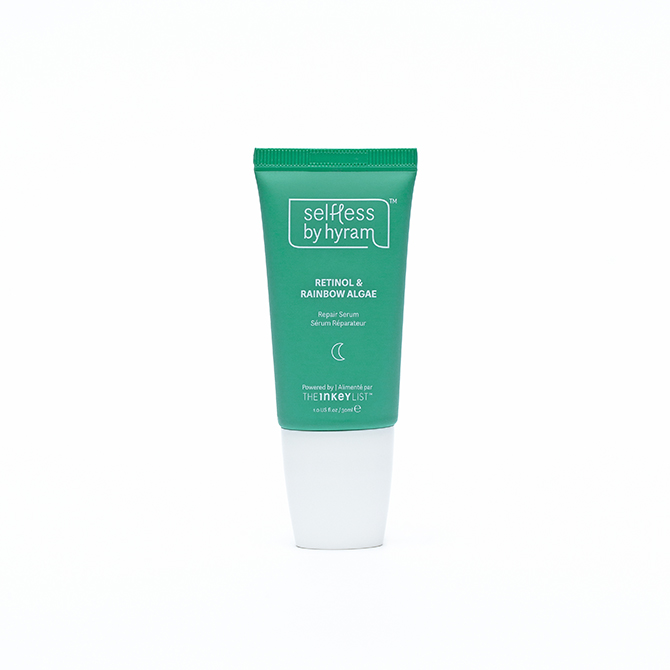 If you're looking for an introduction to retinols, try The Inkey List's Selfless by Hyram Retinol & Rainbow Algae Repair Serum. Made for acne or hyperpigmentation-prone skin, its gentle and slow-release retinol works together with nutrient-rich rainbow algae and tranexamic acid overnight. Use it to fade acne marks, smoothen, brighten, and diminish hyperpigmentation for a more even skin tone.
Benefit Cosmetics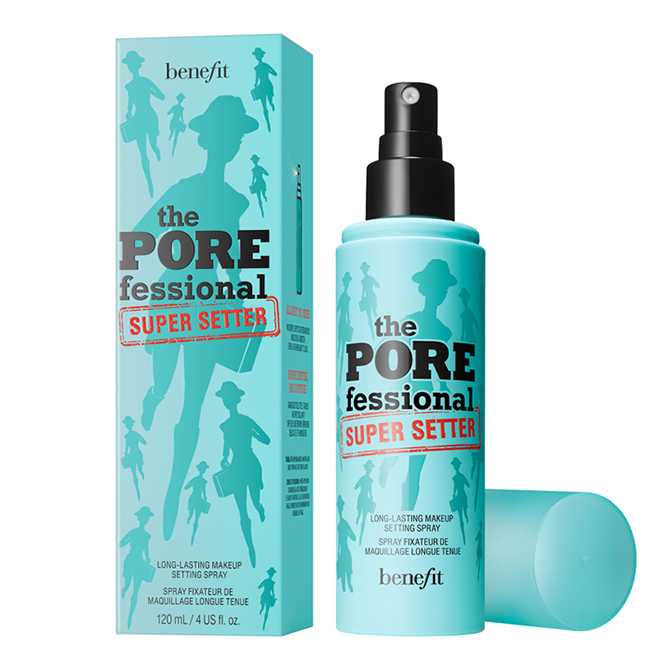 Go the distance with Benefit Cosmetics' The Porefessional: Super Setter—a pro at helping makeup glide on smoothly and stay put for up to 16 hours, rain or shine. The microfine, water-based mist instantly blurs pores and softly scatters light, giving your face a smooth and soft-focus finish. It completes the job without any drops, spots or stickiness; a huge plus in our books!
Dr.Jart+
We can only wish we're as good as the Dr.Jart+Cicapair Re-cover SPF 40/PA++ CC Cream at multitasking. It covers blemishes, neutralises redness, provides SPF40 protection from UV rays, and shields your skin from environmental aggressors—even turning from green-to-beige to best match light-to-medium skin tones.
Tatcha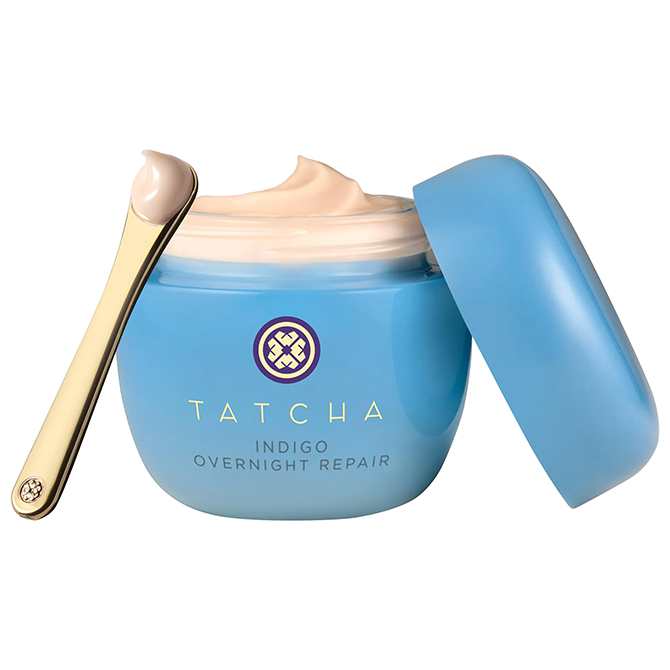 What's your favourite colour? Upon using Tatcha's Indigo Overnight Repair Serum, you may change your answer to indigo. A cushiony-textured serum and moisturiser in one, it visibly calms irritation, strengthens your skin's barrier, hydrates, and balances your skin's microbiome. By the time you wake up the next morning, you'll have healthier and more radiant skin.
Supergoop!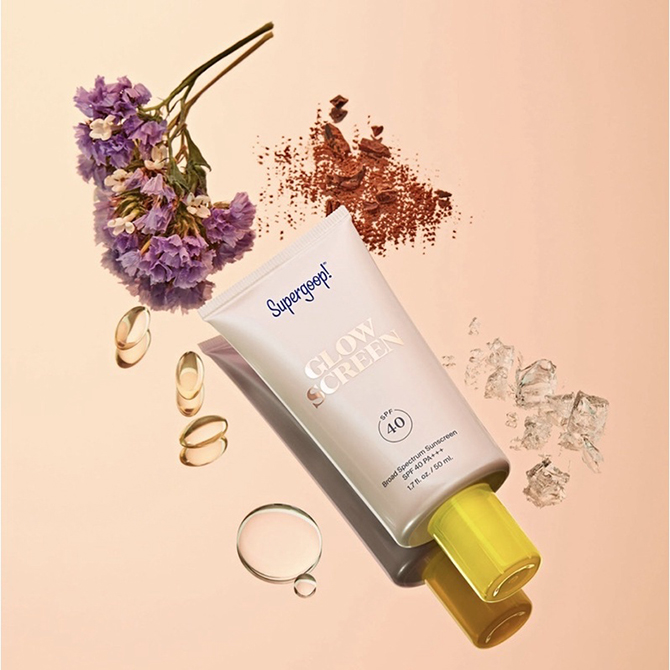 Sugergoop's Glowscreen Broad Spectrum Sunscreen Primer SPF 40 PA+++ lets you glow, with or without makeup. Not only does it offer SPF 40 protection, this pearlescent sunscreen delivers hydration and a natural glow, so you look fresh-faced in the morning. But that's not all: It's also a makeup-gripping primer, should you opt not to go out bare-faced.
Caudalie
What do fashion shows and 16th century Hungarian royalty have in common? The Caudalie Beauty Elixir—inspired by a Hungarian queen's youth elixir, and famously used backstage as a makeup setting spray. Packed with potent plant extracts and 100 per cent natural-origin ingredients, this aromatic and revitalising mist gives you an immediate radiance boost, tightens pores, and smoothes out fine lines as well as makeup creases.
Kosé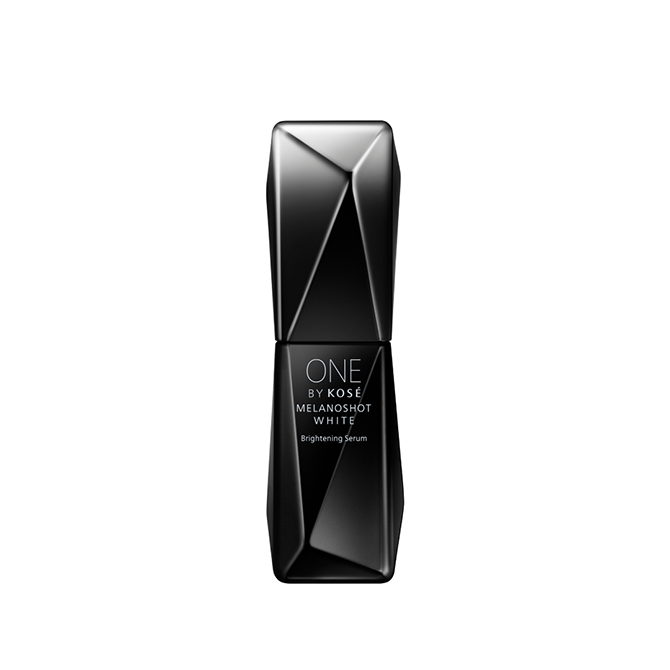 The best solution to dark spots: Targeting it at the source, in addition to preventing further UV damage. The One By Kosé Melanoshot White D is the Japanese beauty brand's number one brightening serum. It earned this distinction by combining four powerful ingredients, including kojic acid, that cut melanin production at the root. Not only will this shield against unwanted skin pigmentation, it also aids with the fading of existing dark spots.
As for maintaining a glowing, youthful and even skin tone: SPF is a must. Boost the results of your brightening serum by applying (and reapplying) Kosé's Sekkisei Skincare UV Gel. The light, serum-based gel sinks in quickly without leaving a sticky sensation and stays water-resistant. It also has fermented Job's tears to quench the thirst of dry or dehydrated skin. Another plus: The gel's ability to absorb excess sebum and stop makeup from sliding off.
Lush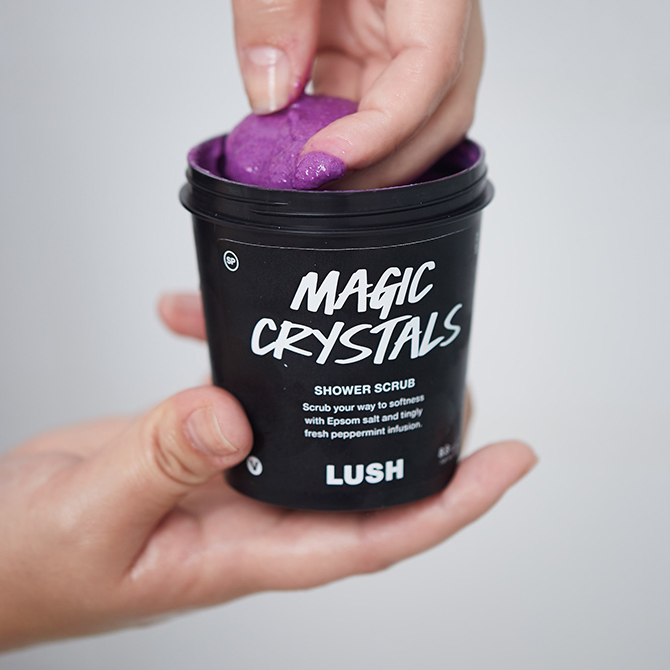 With a bewitching cocktail of ingredients, the Lush Magic Crystals body scrub will leave you and your skin feeling happy. If its bright purple colour doesn't put a smile on your face, the mix of cooling peppermint, spearmint, rosemary and sage will ease tired muscles after a long day. Epsom and sea salts slough away rough, flaky skin whilst battling ingrown hairs, giving you a smoother shave.
Nudestix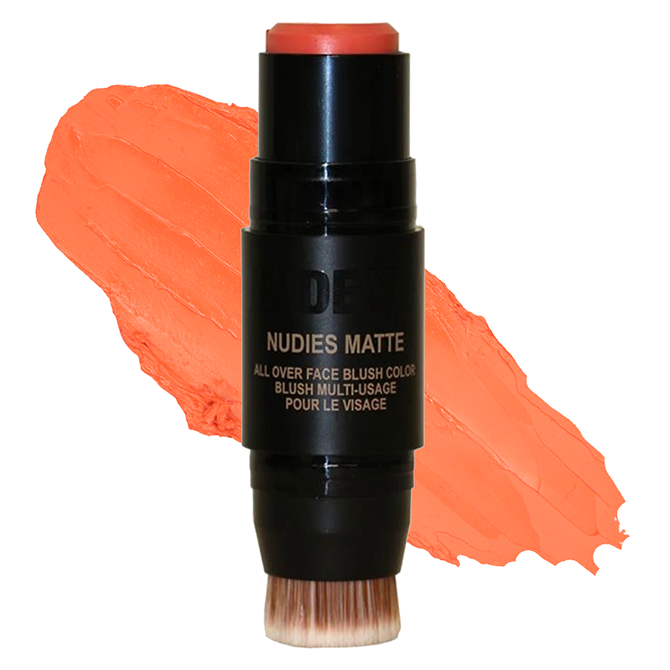 Whether it's because you've not stepped out of home for a while, or for other reasons such as a lack of sleep, there's still a way to look rosy and sun-kissed instantly. Nudestix's Nudies Matte All Over Face Color Blush & Bronze is a collection of matte contouring and bronzing sticks. With a soft colour balm on one side and a blending brush on the other end, it'll add a soft pop of colour to your eyes, cheeks, and lips (take your pick) with a lightweight finish that won't feather.
Gucci Beauty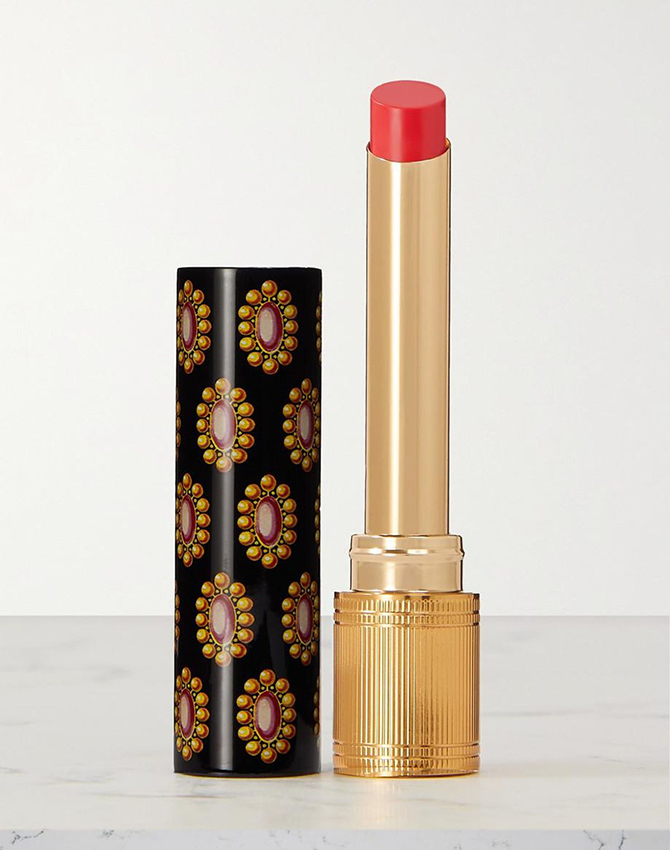 Encased in a very photogenic packaging inspired by vintage brooches, the Gucci Beauty Rouge de Beauté Brillant is a sheer lipstick with a creamy, satin texture. Its long-lasting, dual-action formula delivers up to 24 hours of moisture, ensuring your lips look alluringly full and plumped with a glossy pop of colour.
Tanamera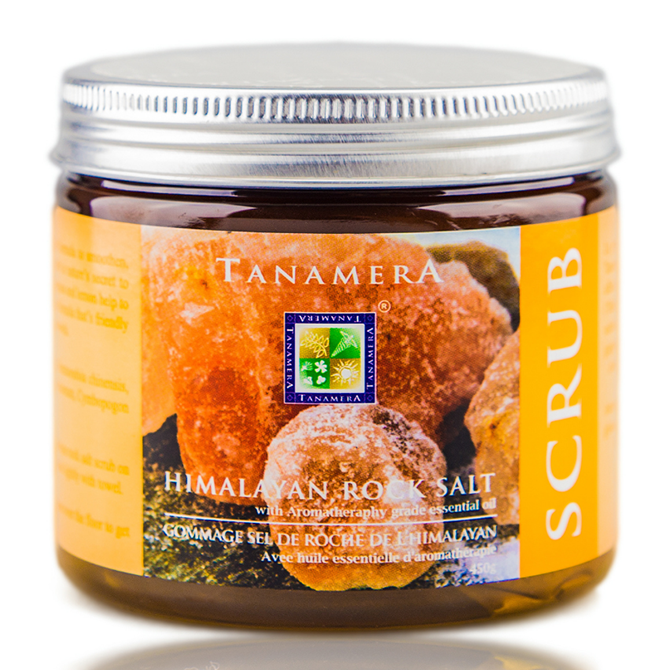 Time for a pop quiz: What's an ingredient known as "white gold'? The answer is Himalayan crystal salt, as its high mineral content is able to nourish and replenish the skin. It's a key ingredient of Tanamera's Himalayan Rock Salt Scrub Jar, which also contains an aromatic and skin-smoothing blend of oils. This gives it the added benefit of improving blood circulation and reducing muscular aches, in between your spa appointments.
Sothys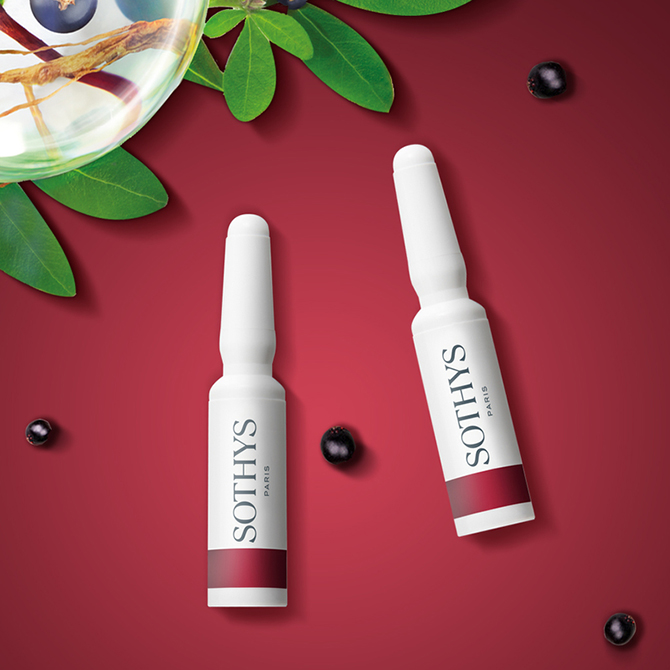 Fret not, as we've got just the thing for skin that's showing premature signs of ageing. You'll see a difference right away with the Sothys Detox Energie Energizing Radiance Ampoules. Small yet mighty, it works like a facial mask—but transparent—to visibly brighten skin and smoothen wrinkles. Enjoy protection against pollution thanks to organic elderberry and ginseng root extract, while detoxifying peptides improve your skin from the inside and out.
Hugo Boss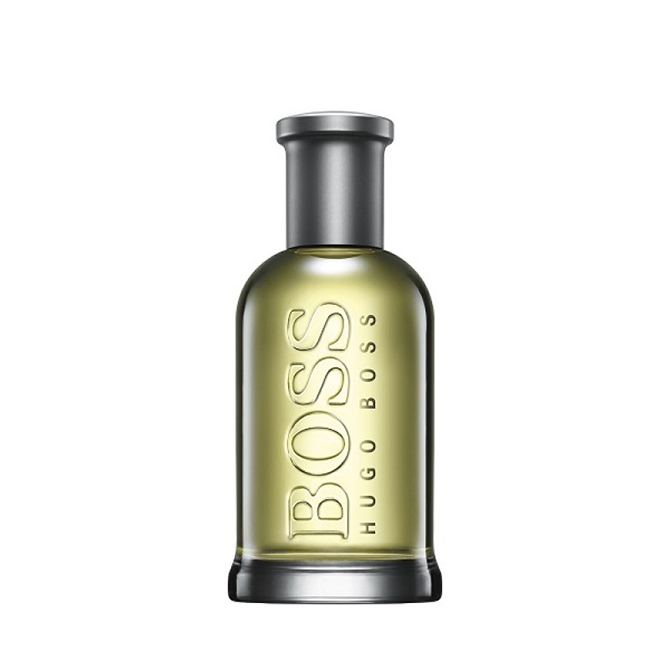 Made with the modern man in mind, Hugo Boss' Boss Bottled EDT is a contemporary earthy and woody fragrance. Vibrant and fresh with a sensuous undertone, this is a scent that exudes effortless sophistication and pure joie de vivre—a timeless classic for the driven and ambitious male. That said, ladies: We reckon it's also primed for success as a unisex fragrance.
Feeling especially lucky? We've also prepared a very special grand prize:
A beauty bag containing nine (9) products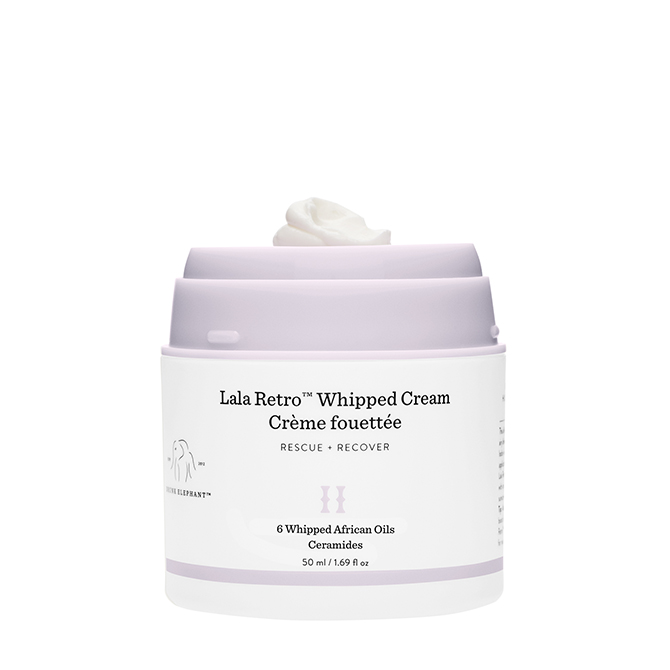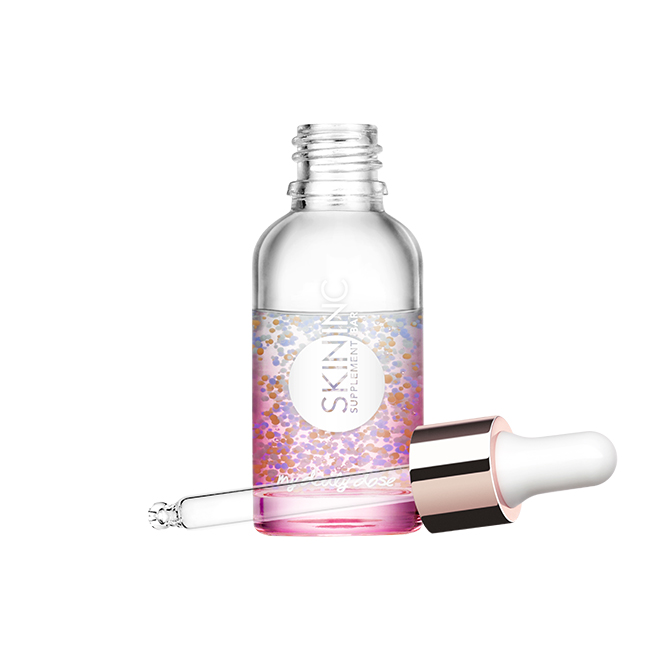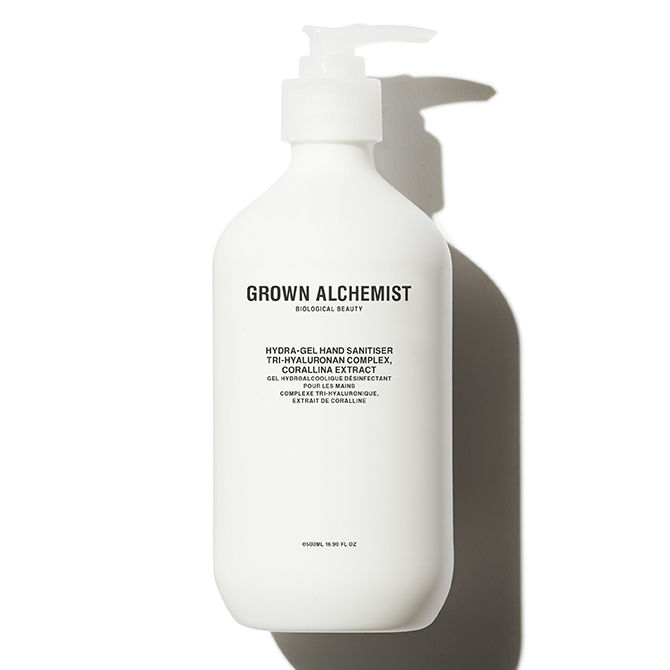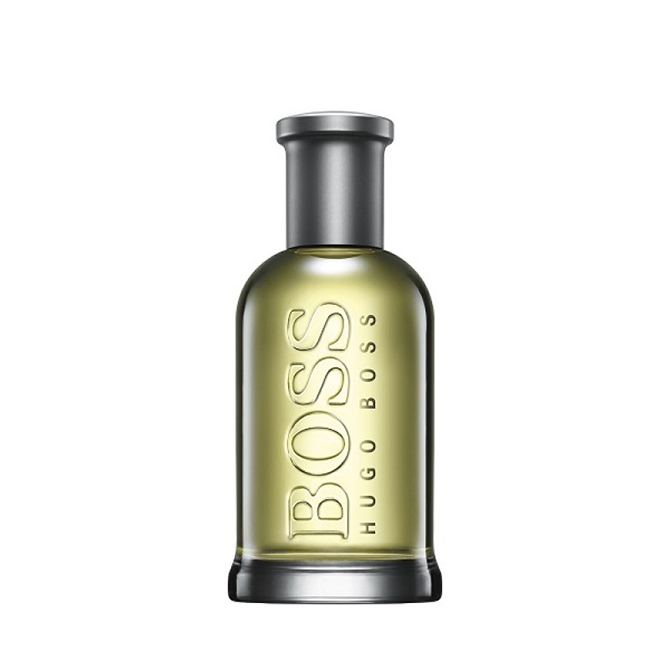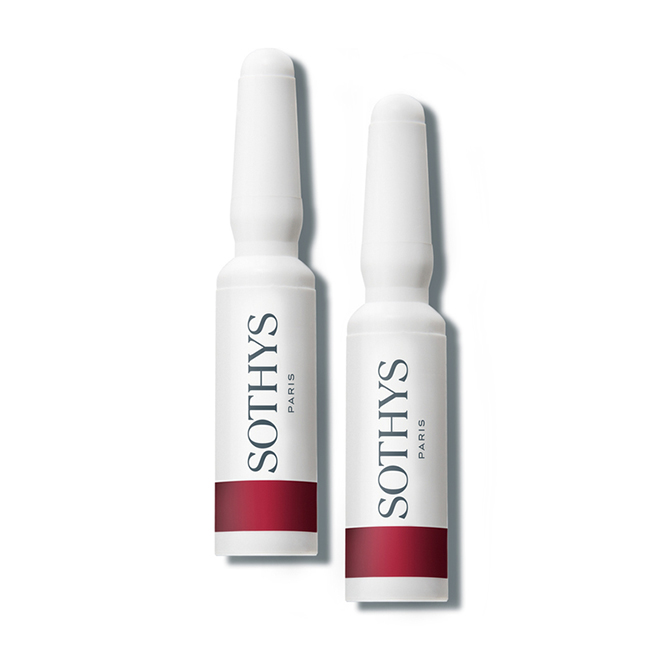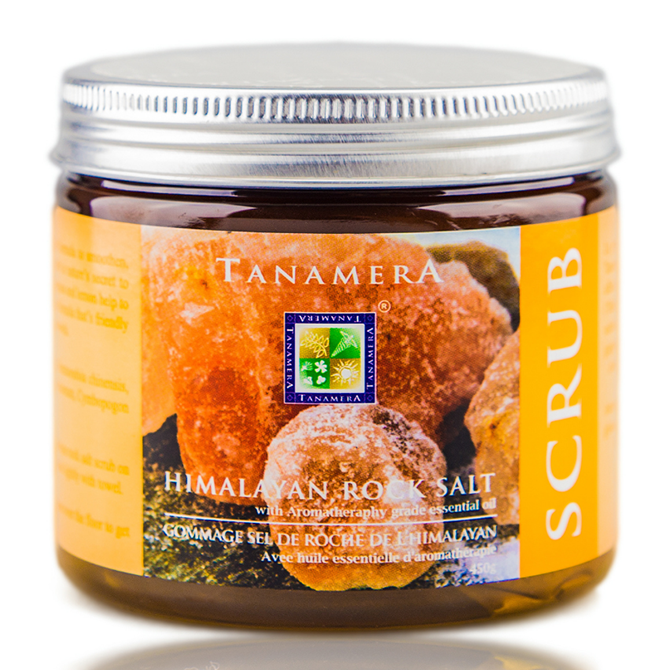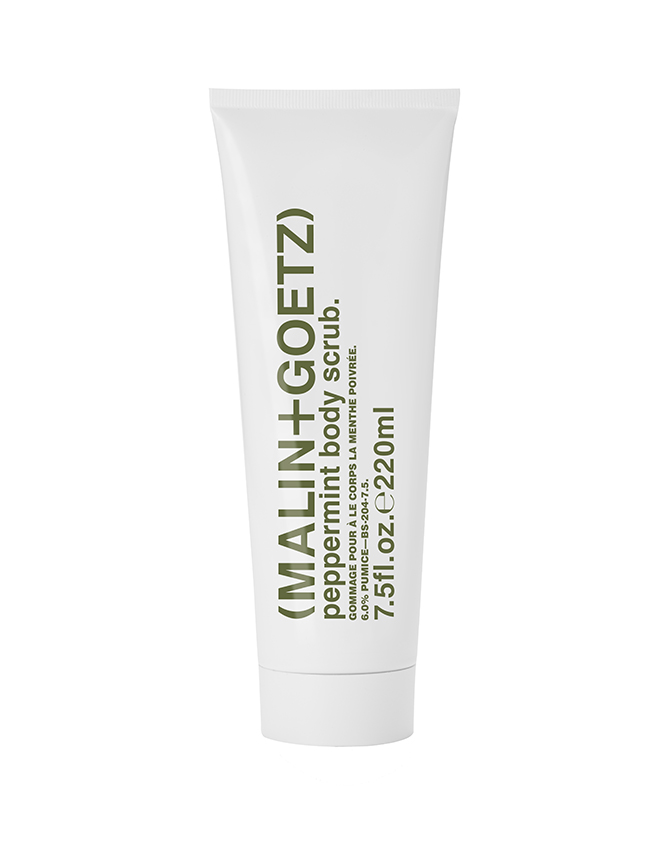 Look amazing and smell fabulous with this bag of beauty essentials. One lucky winner will bring home all of these: Grown Alchemist Hydra-Gel Hand Sanitizer, Caudalie Beauty Elixir, Tanamera Himalayan Rock Salt Scrub Jar, Skin Inc My Daily Dose Serum Cocktail, Malin + Goetz Peppermint Body Scrub, Drunk Elephant TLS Framboos Glycolic Night Serum and Lala Retro Whipped Cream, Sothys Detox Energie Energizing Radiance Ampoules, Kosé Sekkisei Skincare UV Gel, and Hugo Boss Bottled EDT.
The giveaway is now closed. Congratulations to the following winners, kindly check your email!
1 x BURO Beauty Bag (Grand Prize)
1 x Beauty Empties Gift Set
Thirochelvi Muthukrishnan
Zurianna Binti Zamalu-din
All you have to do, for a chance to win:
Submit your votes for all categories
Fill in the giveaway form (it'll pop up once you've completed voting)
Good luck!
Here's a recap of this week's prizes:
2 x Chuck's Self Love For All Honey Cream
2 x Dear Dahlia Petal Touch Plumping Lip Velour
2 x Glow Recipe Watermelon Glow Hyaluronic Clay Pore-Tight Facial
2 x Grown Alchemist Hydra-Gel Hand Sanitiser
2 x Drunk Elephant C-Firma Fresh Day Serum
2 x Frank Body Perky Sculpting Body Hydrator
2 x The Inkey List Selfless by Hyram Retinol & Rainbow Algae Night Repair Serum
2 x Benefit Cosmetics The Porefessional: Super Setter
2 x Dr.Jart+ Cicapair Re-cover SPF 40/PA++ CC Cream
2 x Tatcha Indigo Overnight Repair Serum
2 x Supergoop! Glowscreen Broad Spectrum Sunscreen Primer SPF 40 PA+++
2 x Caudalie Beauty Elixir
2 x Kosé One By Kosé Melanoshot White D
1 x Kosé Sekkisei UV Gel
2 x Lush Magic Crystals Body Scrub
2 x Nudestix Nudies Matte All Over Bronze & Glow
2 x Gucci Beauty Rouge de Beauté Brillant
2 x Tanamera Himalayan Rock Salt Scrub Jar
1 x Sothys Detox Energie Energizing Radiance Ampoules
1 x Hugo Boss Bottled EDT
1 x Grand prize: Beauty bag containing nine (9) products
Terms & Conditions
1. This giveaway ends 11:59pm, GMT+8, 7 October 2021. The winner(s) will be announced on 13 October 2021.
2. Employees of Buro Malaysia and its related corporations ("Indochine Media Ventures") or Buro Malaysia partners and/or sponsors for the giveaway (if applicable), and their immediate family members (including spouses, children, parents, brothers and sisters) are not eligible to participate in the giveaway.
3. Winners of this giveaway are chosen at random.
4. This giveaway is organised by Buro Malaysia (hereinafter referred to as the 'Organiser').
5. The prizes for this giveaway are neither exchangeable for cash nor transferable.
6. All persons ('Participants') taking part in this giveaway agree that these rules shall be binding on them, and that the entries in this giveaway, including their name and likeness, may be used without restriction in any future publicity material by the Organiser.
7. The Organiser reserves the right to amend these rules or terminate the giveaway at any time at its sole and absolute discretion. All decisions made by the Organiser under these rules shall be final and no discussion or correspondence will be entertained. The Organiser may, but is not required to, justify any decisions relating to this giveaway.
8. The Participant acknowledges that the interest and good reputation of the Organiser are of paramount importance. The Organiser reserves the right to disqualify a Participant from the giveaway, or to withdraw the prize if it is believed the Participant is in breach of its obligations under the rules. The Participants shall not by act or omission, directly or indirectly bring the Organiser into disrepute.
9. All entries are sent at the risk of the Participants and in the event that there are technical difficulties experienced arising out of the internet or from any associated equipment or internet security is compromised, the Organiser may at its sole and absolute discretion disqualify the entire entry and shall not accept any liability for doing so.
10. Giveaway entries may only be submitted via the stated medium of communication.
11. This giveaway is open to anyone above 18 years old.
12. Each entry must be completed in full. The Organiser reserves the right to disqualify any incomplete entries in its sole and absolute discretion.
13. Incomplete entries will be deemed void.
14. Winners will be notified by email.
15. Uses of 'aliases' shall be considered a form of deception and are prohibited.
16. The winner must produce their original IC / passport with a legible IC / passport number in order to claim the prize. The winner may also be required to produce additional original proof of identity at the discretion of the Organiser.
17. All Prizes are accepted entirely at the risk of the winner, and the Organiser excludes all warranties in connection with the prize to the extent permitted by law.
18. All Participants release from, and indemnify the Organiser, its agencies, sponsors and representatives against all liability, cost, loss or expense arising out of acceptance of any prize or participation in the giveaway including (but not limited to) personal injury and damage to property and whether direct or consequential, foreseeable, due to some negligent act or omission or otherwise.
19. All personal particulars furnished are meant for identification purposes and will not be sold or given to any third parties. In the case of giveaways, our partners may wish to offer you services which require your personal particulars. These specific requests will be expressly stated within relevant giveaways, with a choice to opt out.
20. Inability to contact the winner by 25 October 2021 will result in disqualification and selection of an alternate winner.
21. Winners must collect their gifts from our office in Mont Kiara within 1 month of notification.
22. Prizes are final; no cash equivalent or alternative prize will be given. Prizes are non-transferable, non-exchangeable and strictly not for resale. If the winner is found to be selling the prize(s), the Organiser reserves the right to demand the return of the prize.