Vote for your favourite BURO Beauty Empties nominees and stand a chance to win prizes worth over RM11,000 in the first week of our giveaway
The BURO Beauty Empties is our take on a beauty awards. We're looking to highlight exceptional beauty products and experiences—with your help! Let us know what you love using by voting for them here.
To show our appreciation, we've put together a very special giveaway to reward your efforts. Voting is only open for three weeks, with a new giveaway each week, so vote now for your chance to win!
In the first week of our BURO Beauty Empties Vote and Win Giveaway, 15 lucky winners will bring home beauty products worth over RM11,000 in total. Find out what's up for grabs below:
Marc Jacobs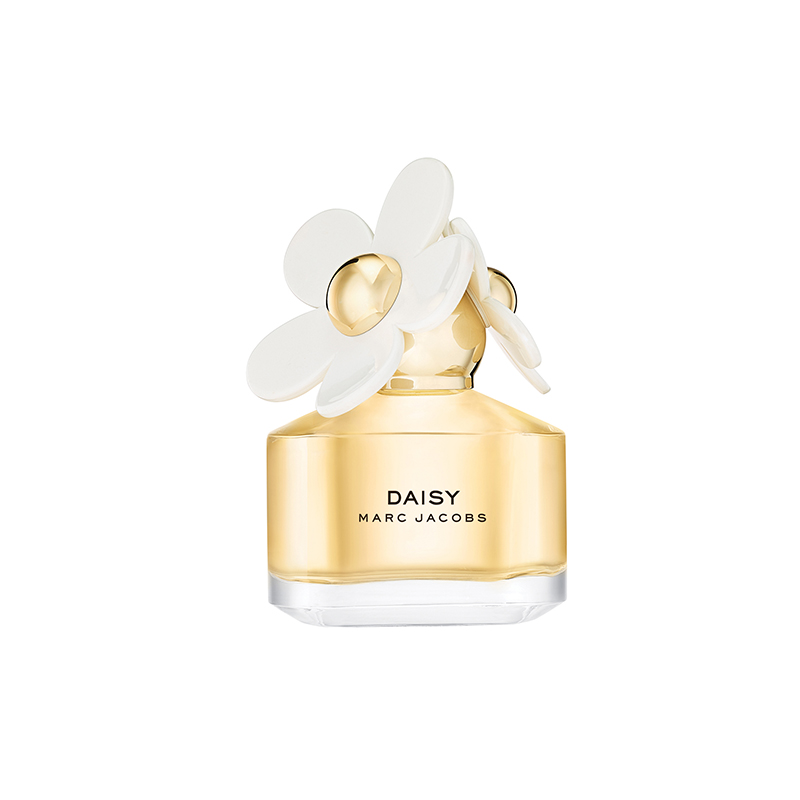 Marc Jacobs' Daisy EDT brings to mind carefree days of sunshine, flowers and optimism. The sparkling floral bouquet contains tops notes of succulent wild berries and soft white violets, a heart of velvety jasmine, and sensual sandalwood in the dry-down. It's irresistibly feminine and effortlessly charming, right down to the retro-cool bottle adorned with whimsical white daisies.
Kanebo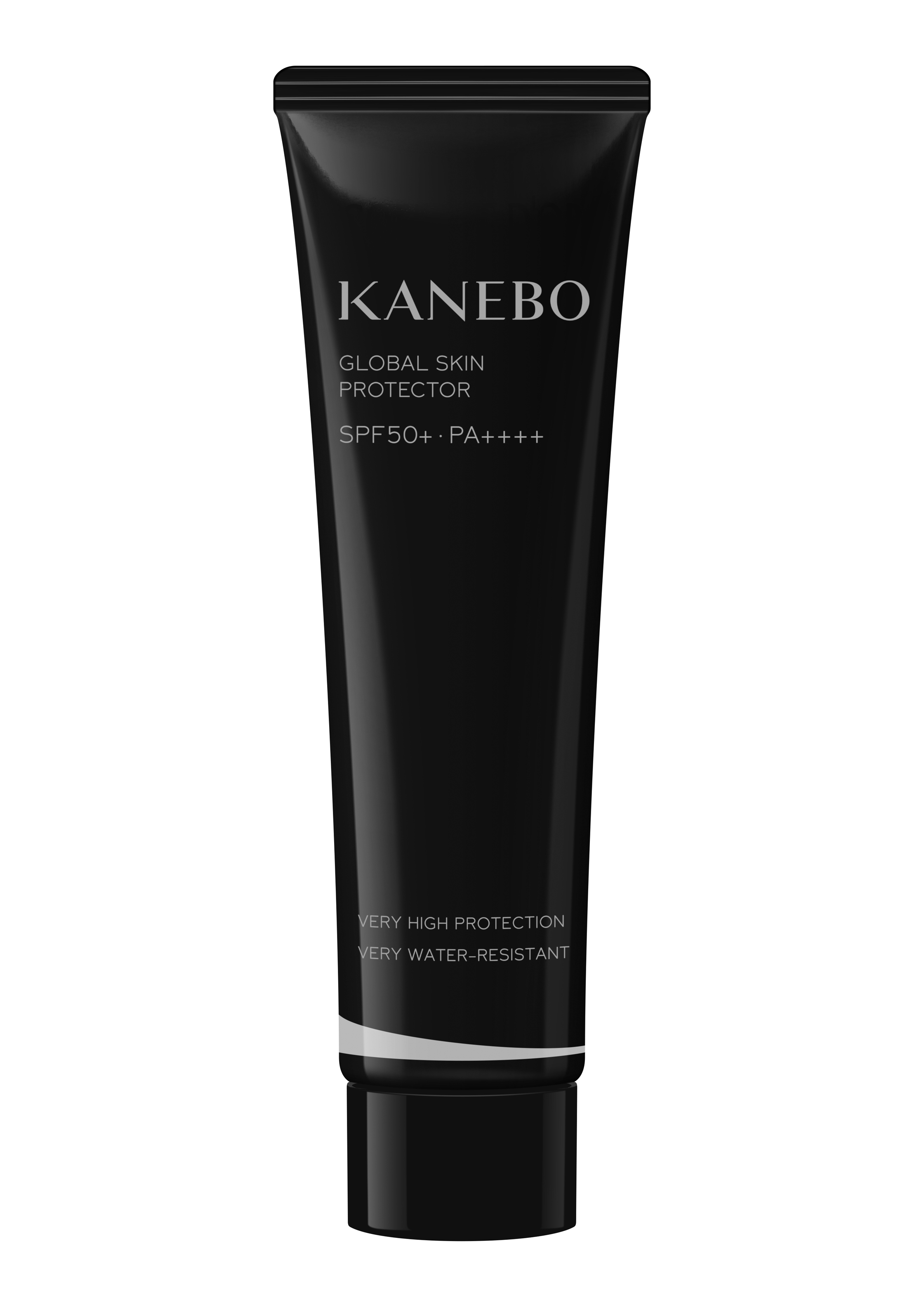 Keep your guard up against UV rays with the Kanebo Global Skin Protector A. Offering SPF50+/PA++++ protection against the photo-ageing effects of UVA and UVB, it also shields your skin from pollutants. Its comfortable gel-cream texture spreads easily to moisturise, soften, and enhance your skin barrier function to prevent rough spots.
Burberry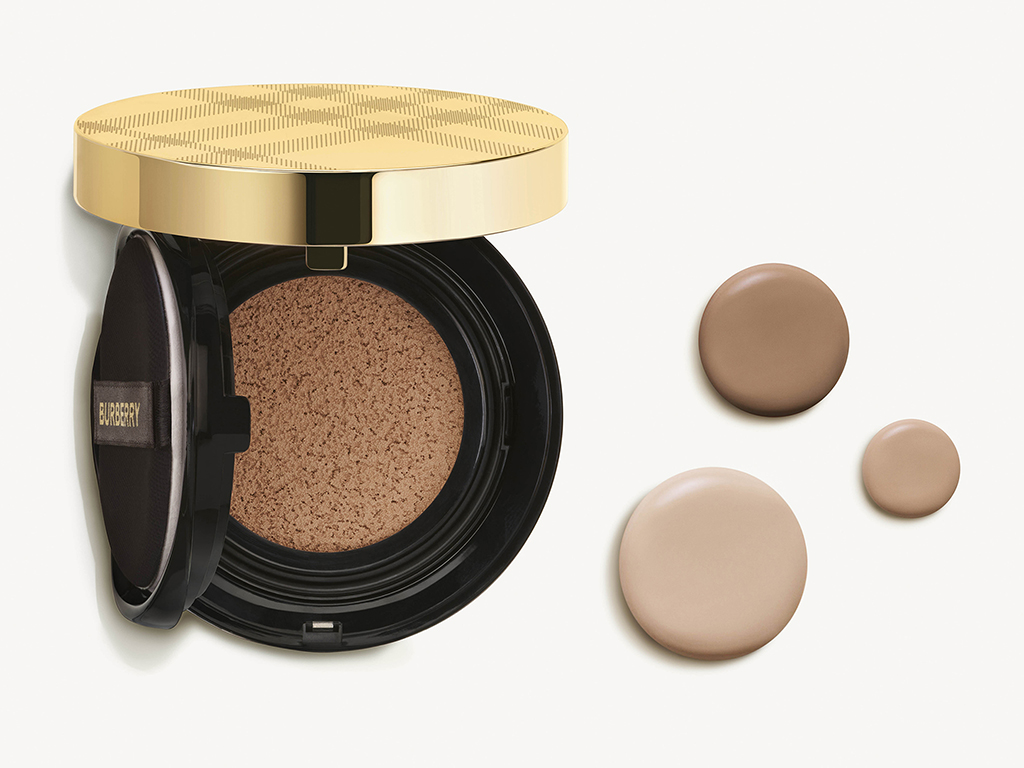 There are many reasons to love makeup that doubles up as skincare. Take, for instance, the Burberry Ultimate Glow Cushion Foundation. It's enriched with a powerful blend of active skincare ingredients including hyaluronic acid, viola extracts, white tea extracts and light-reflecting pearls. This combination gives the foundation a serum-like texture that plumps and smooths your for 24 hours, in addition to providing a lit-from-within glow and protection from environmental damage.
Fresh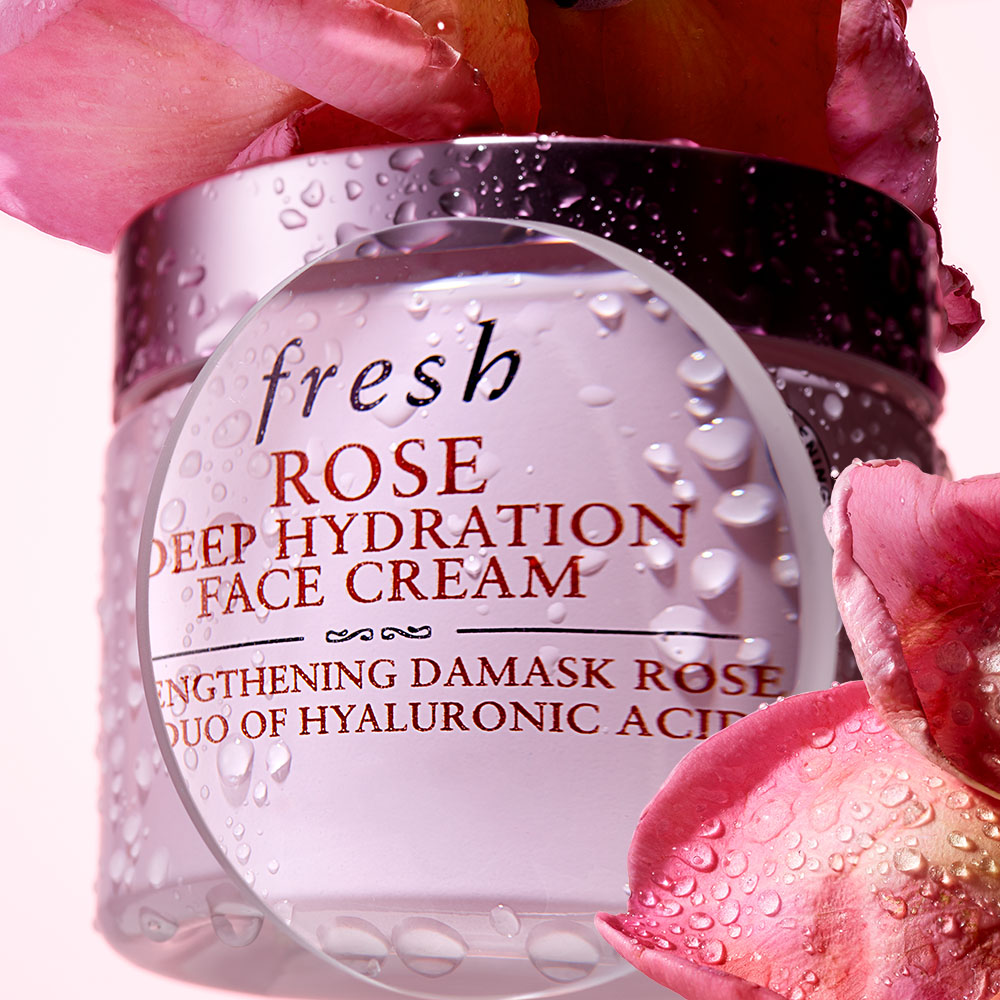 The Fresh Rose Deep Hydration Face Cream promises to deliver not 24, not 48, but a jaw-dropping 72 hours of deep hydration. It does this by combining a duo of hyaluronic acids with time-release technology to ensure continuous hydration. However, that is only half of the equation. The inclusion of precious damask rose extract gives this cream the ability to strengthen your skin's barrier, resulting in plumped and dewy skin.
Fenty Skin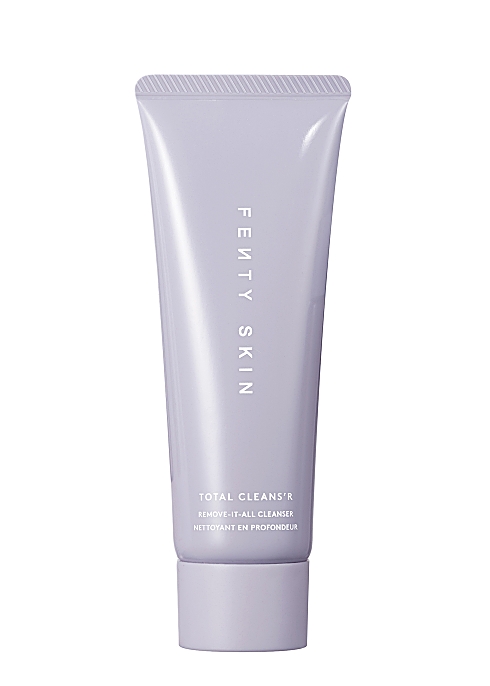 Clear skin begins with a thorough cleanse. Perfect for the time-starved and perpetually tired, Fenty Skin's ​​Total Cleans'R Remove-It-All Cleanser does the job of a makeup remover too. It's up to the task of washing away dirt, oil, pollution and long-wear makeup—without stripping or drying your skin. In a nod to founder Rihanna's roots, the creamy lather is inspired by coconuts and contains antioxidant-packed Barbados cherries.
Fenty Beauty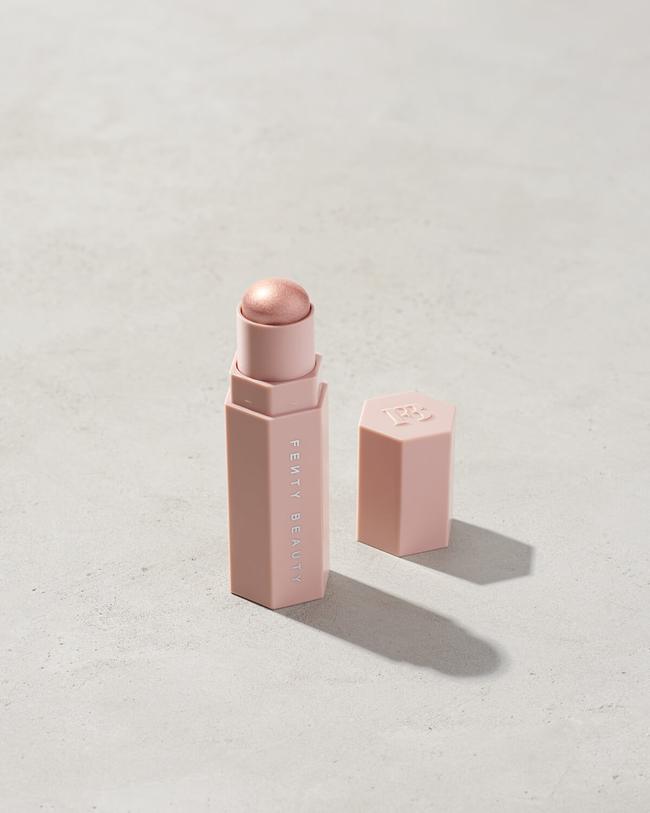 Shine bright like a diamond with the Fenty Beauty Match Stix Shimmer Skinstick. Not only is the cream-to-powder formula weightless, it's highly blendable too. Available in matte and shimmer finishes, the selection of playful colours are highly blendable. Mix, match and layer them to create a variety of head-turning makeup looks.
Kiehl's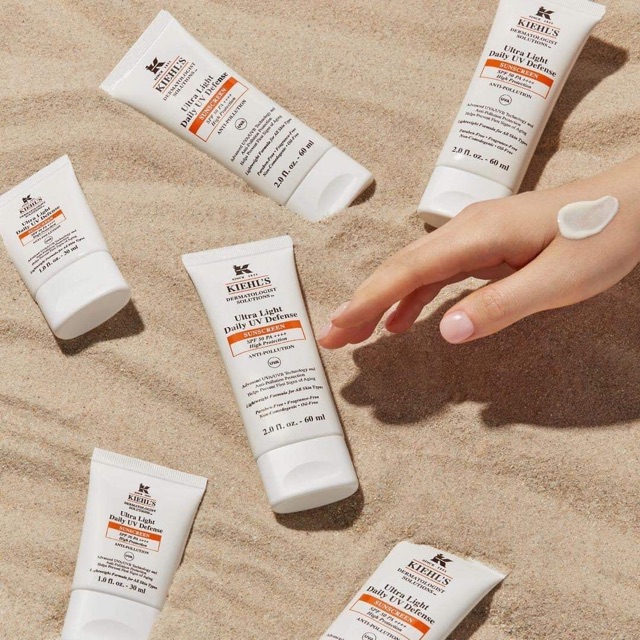 Ultraviolet rays are responsible for the first signs of ageing and they're always present, whether you're indoors or outside. Formulated for daily wear, Kiehl's Ultra Light Daily UV Defense SPF 50 PA++++ provides all-day hydration, absorbs quickly and leaves a matte finish. The non-comedogenic formulation and lightweight texture suit all skin types.
Drunk Elephant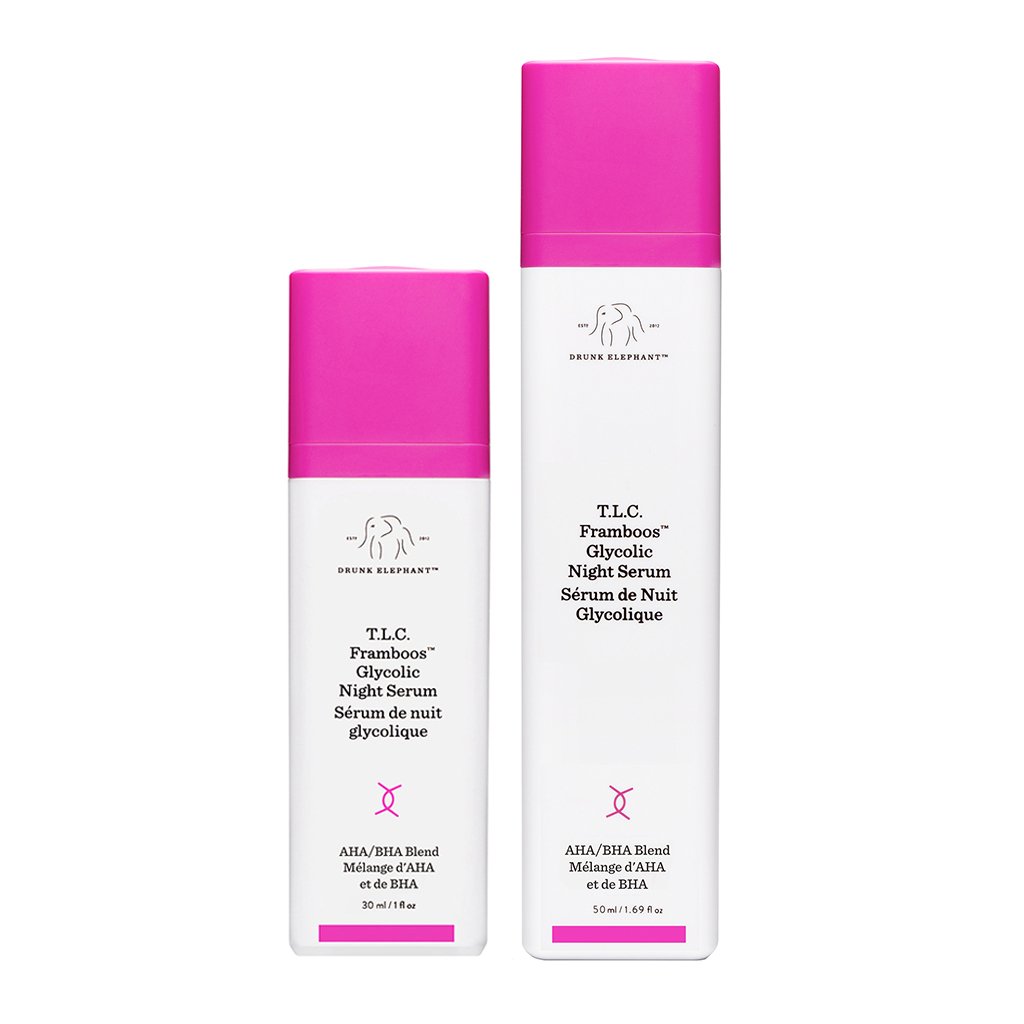 Go for glow with Drunk Elephant's T.L.C. Framboos Glycolic Night Serum! This innovative AHA/BHA gel mixes glycolic, tartaric, citric, and salicylic acid to resurface dull and congested skin—paving the way for better luminosity, clarity, texture, and tone. Rest assured these results do not come at the cost of harsh side effects like dryness or sensitisation.
Malin + Goetz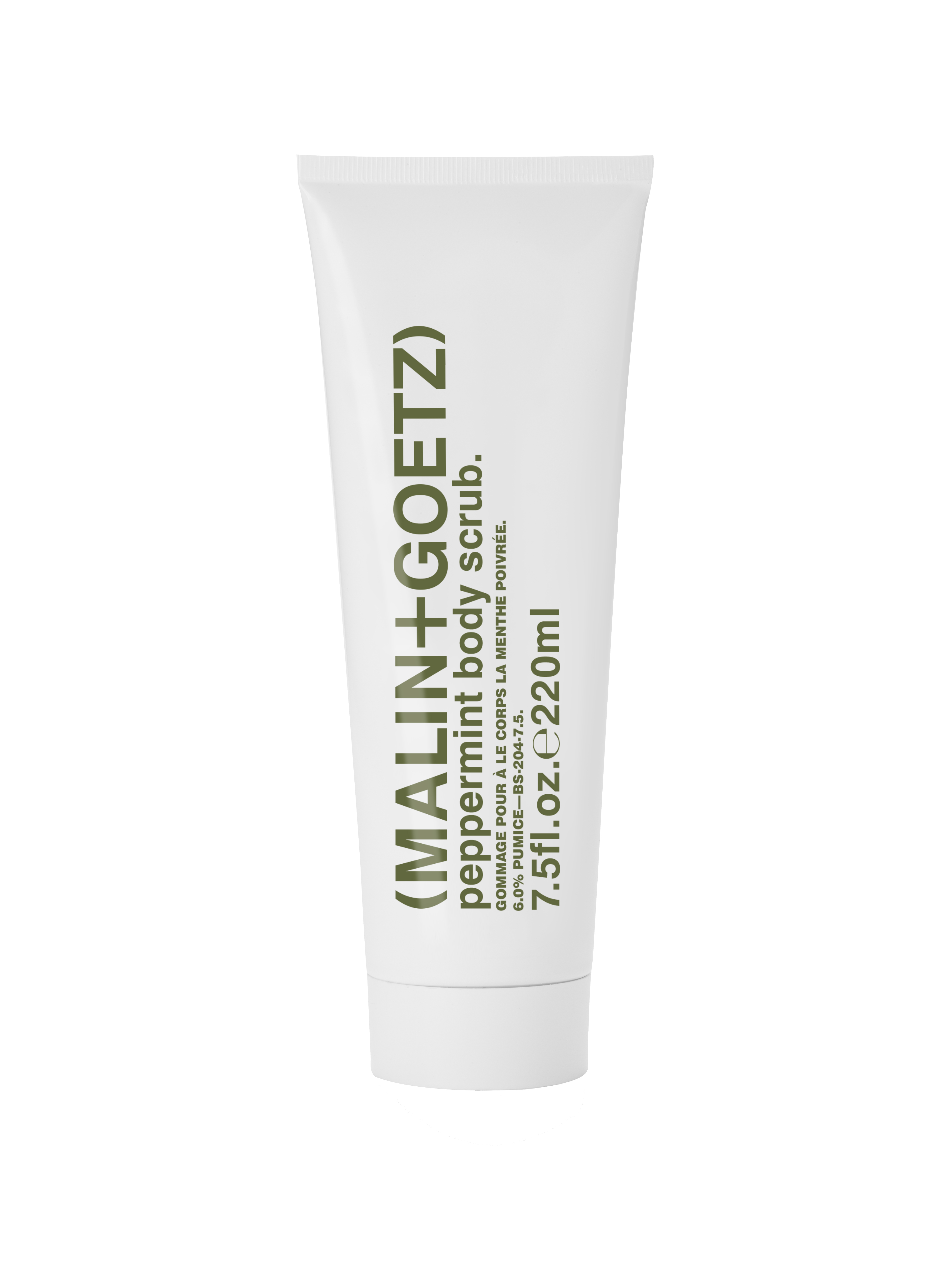 If you love the scent of peppermint, we have a good feeling you'll enjoy using Malin + Goetz's Peppermint Body Scrub in the shower. Ground pumice and amino acid-based cleansing agents are present in this refreshing gel scrub, which hydrates while exfoliating. It rinses off without leaving any greasy or sticky residue, leaving your skin smooth and even.
L'Occitane
With the pocket-sized L'Occitane Verbena Clean Hands Gel in your bag, you won't have to worry about hand hygiene while on the go, even when you can't find any soap and water. As this hand sanitiser is scented with the distinctive lemony fragrance of verbena leaves, it keeps your hand smelling fresh too.
First Aid Beauty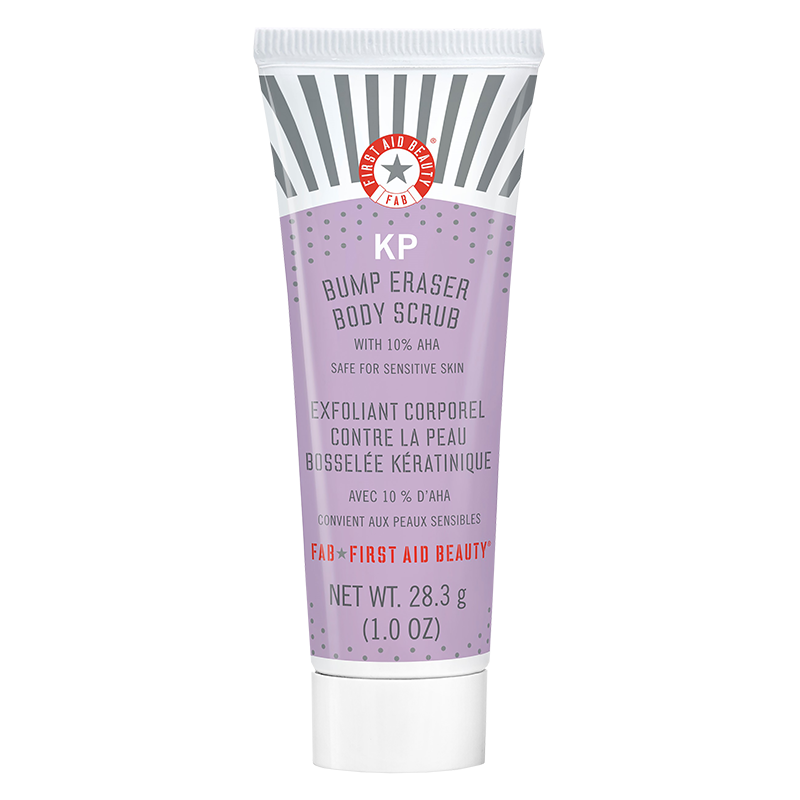 First Aid Beauty's KP Bump Eraser Body Scrub With 10% AHA comes to the rescue of dry and bumpy skin. First, glycolic and lactic acids at a combined level of 10 per cent help loosen the skin's top layer and decongest pores. The pumice buffing beads will then slough it all away. You'll reap the benefits of a chemical peel and microdermabrasion treatment in one fast-acting scrub.
Laneige
We'll be frank: Looking good in high-definition pictures and videos isn't easy. Early signs of skin ageing start to appear in your mid-20s in the guise of wrinkles, dryness, rough skin, and a loss of radiance and firmness. Prevent this from happening and improve the appearance of your skin with the Laneige Perfect Youth Regenerator, an intensive anti-ageing essence.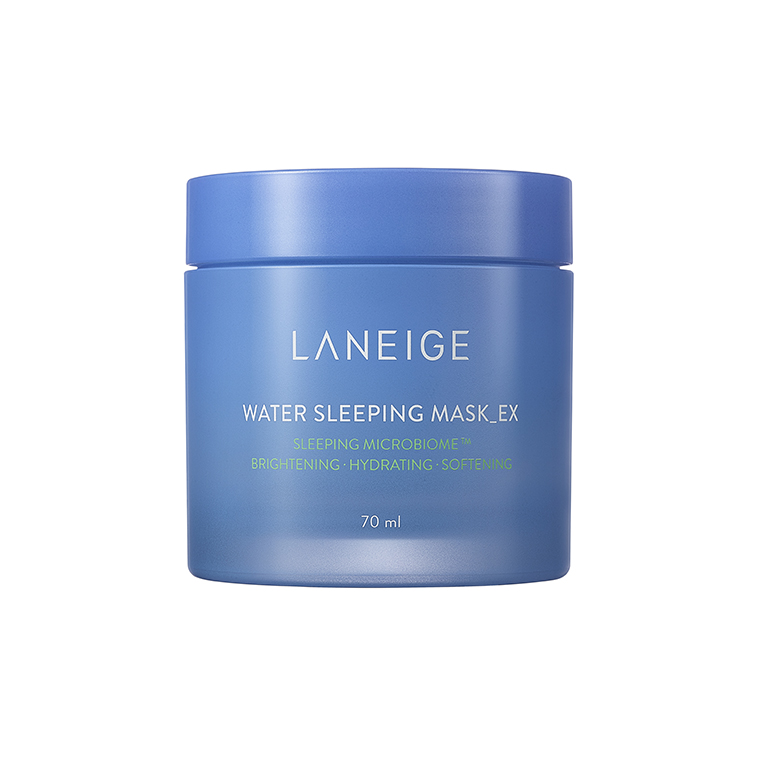 Using the Laneige Water Sleeping Mask EX will help, too. Featuring the brand's Sleeping Micro Biome technology and enhanced Pro-biotics Complex, all you have to do is put it on and go to bed. While you're sleeping, it strengthens the skin's defence so you wake up to a bright and clear complexion.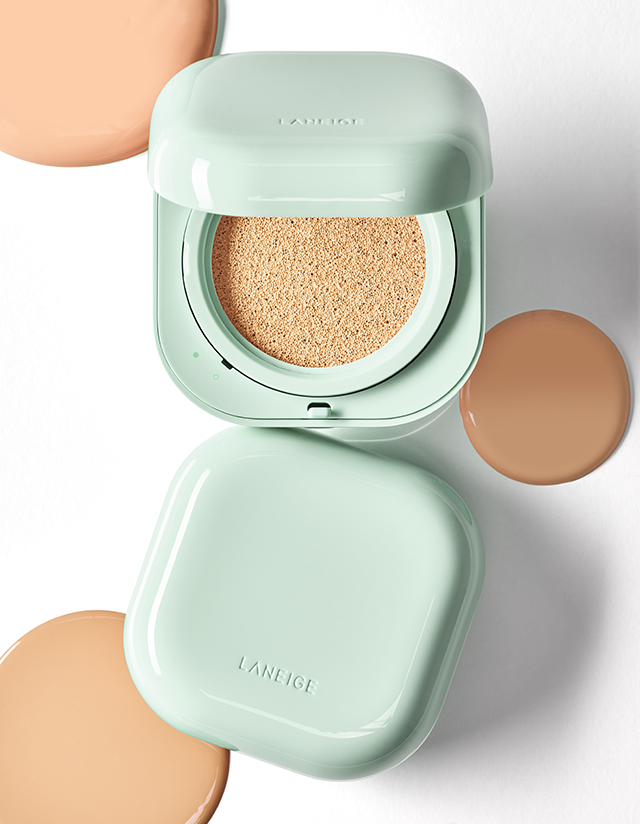 Before heading out, pat on the Laneige Neo Cushion Matte. This full-coverage cushion foundation provides weightless and buildable coverage by instantly hiding pores, imperfections and an uneven skin tone. It's semi-matte and sweat-resistant for up to 24 hours, ensuring you look radiant throughout the day—up close and in selfies.
Huda Beauty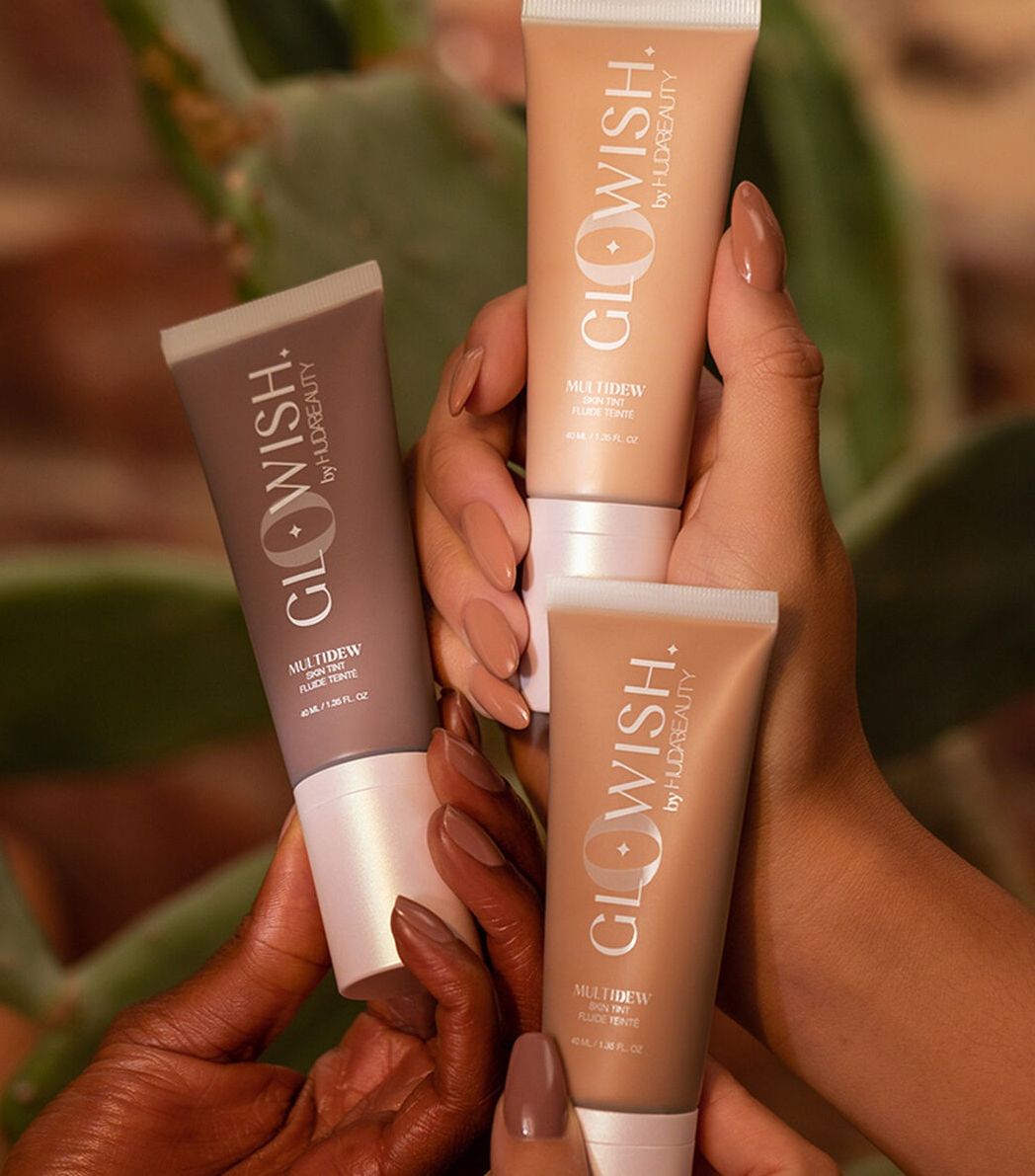 Work with the right skin tint and you'll find it easy to achieve the ultimate "no makeup" makeup look. The GloWish Multidew Skin Tint by Huda Beauty instantly adds radiance to your complexion and blurs the appearance of pores for a soft-focus, dewy finish. It enhances your natural beauty too with nourishing ingredients like Damascus rose oil and sustainably sourced red pepper bell extract.
Decorté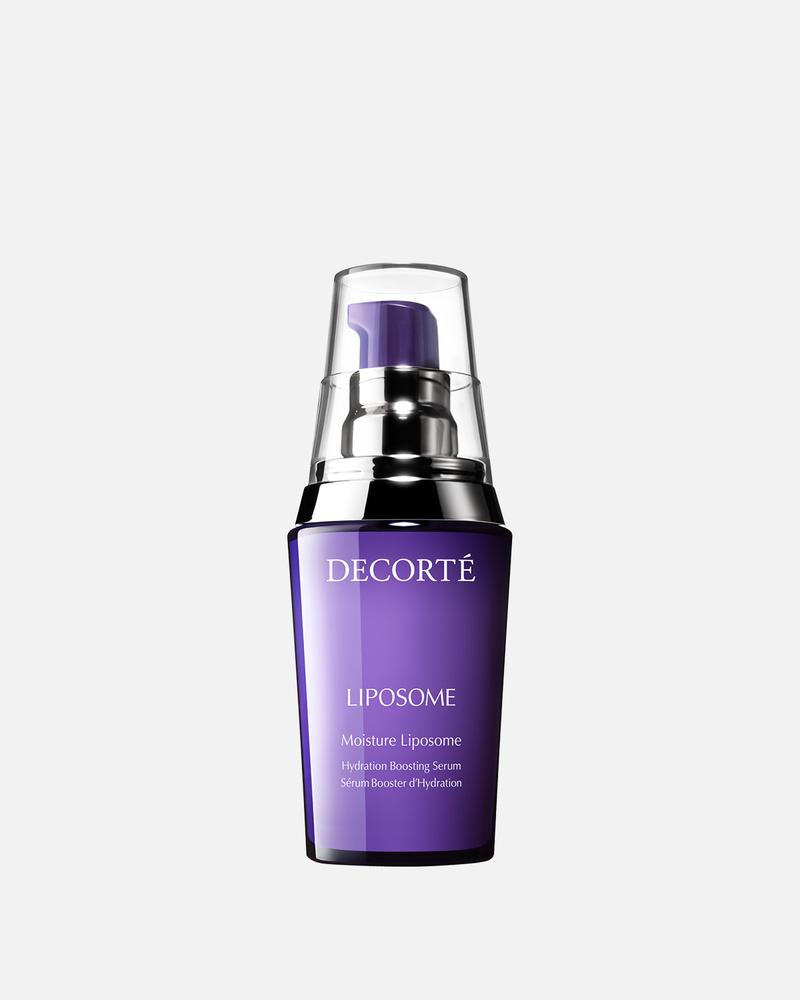 Pre-serum is the step that comes after cleansing, before toning. When it's part of your daily routine, Decorté's Moisture Liposome Pre-serum Hydration Boosting Serum mends your skin barrier while maintaining optimum moisture levels. You can think of it as a booster that draws the active ingredients from your subsequent products deeper into the skin, giving you faster and more dramatic results.
Grown Alchemist
A reliable makeup primer hydrates your skin, gets it ready for makeup, and helps with achieving a filter-like finish. The difference, with and without it, is all the more noticeable in our hot and humid climate. This silicone-free Anti-Pollution Primer from Grown Alchemist gets the job done by boosting hydrating, shielding your skin from environmental aggressors, and blurring the appearance of pores and wrinkles so your makeup will glide on smoothly.
Ole Henriksen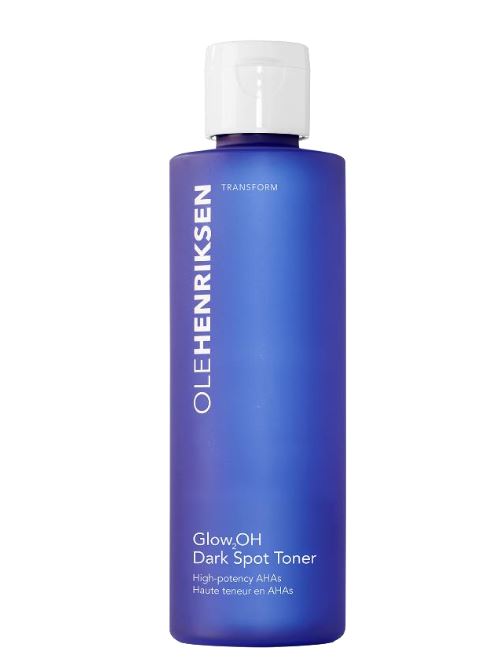 What can you do within 7 days? In as little as a week, the Ole Henriksen Glow2OH Dark Spot Toner is able to help reduce the look of dark spots. it'll work its magic too on fine lines, wrinkles and skin texture. Although it's formulated with a high concentration of AHAs, it's gentle enough to use every day—you'll soon be hooked on the pleasant lemon sugar scent and tingling sensation.
Skin Inc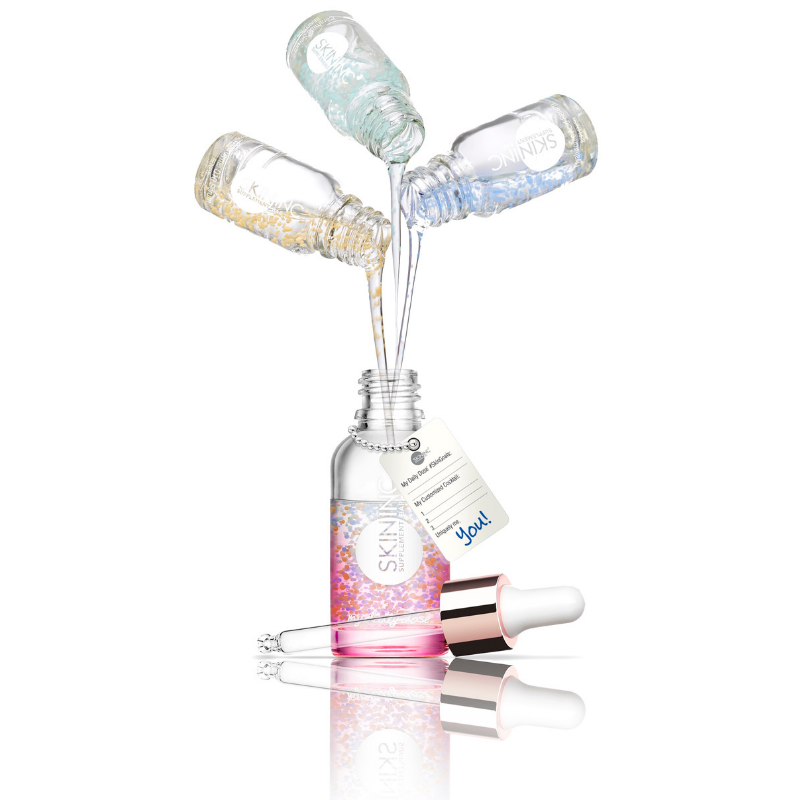 The key to smooth and glowy skin is a resilient skin barrier. Fortunately, you can take matters into your own hands by mixing three different serums to create your customised Skin Inc My Daily Dose Cocktail Serum. Each contains active ingredients enclosed in marine-based capsules via the brand's proprietary Japanese technology, which keeps them fresh and potent until your moment of need.
Elemis
Envy those with skin so good, they're able to go makeup-free all the time? You could join the ranks of this lucky group, too, with the Elemis Pro-Collagen Marine Cream on your side. The powerhouse formulation of marine and plant actives quenches thirsty skin—boosting firmness and elasticity, reducing the look of fine lines and wrinkles, as well as bestowing a radiant glow.
Anastasia Beverly Hills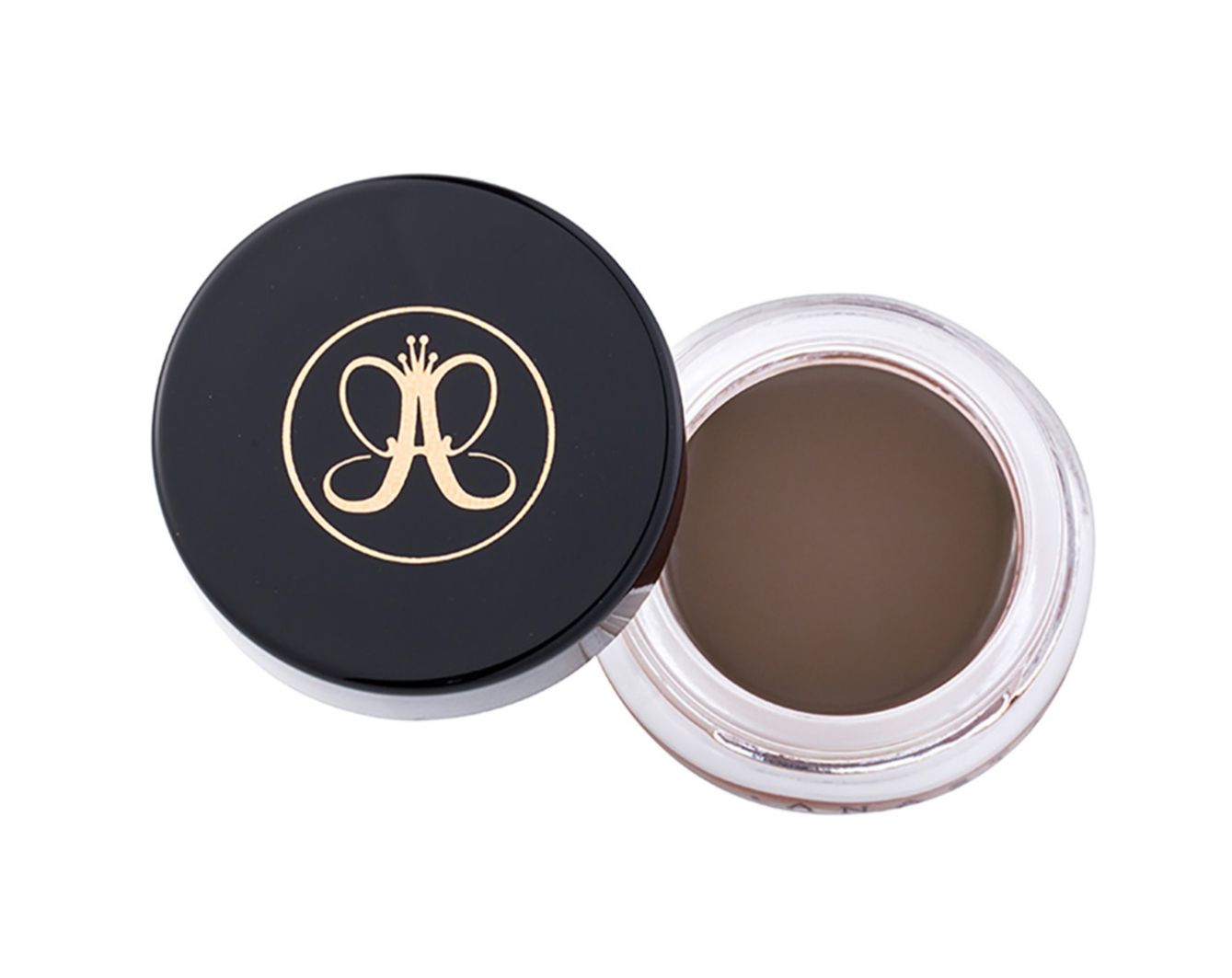 Well-groomed brows do wonders in enhancing your best facial features. The creamy Anastasia Beverly Hills Dipbrow Pomade won't tug at your skin (and hair) on the way to creating clean and defined brows. Use it to prime, colour, sculpt, and shade. Good news for those with oily skin: It's smudge-free as well as waterproof.
We've got two units of all the above products to give away.
Feeling especially lucky? We've also prepared a very special grand prize:
Dyson Corrale Straightener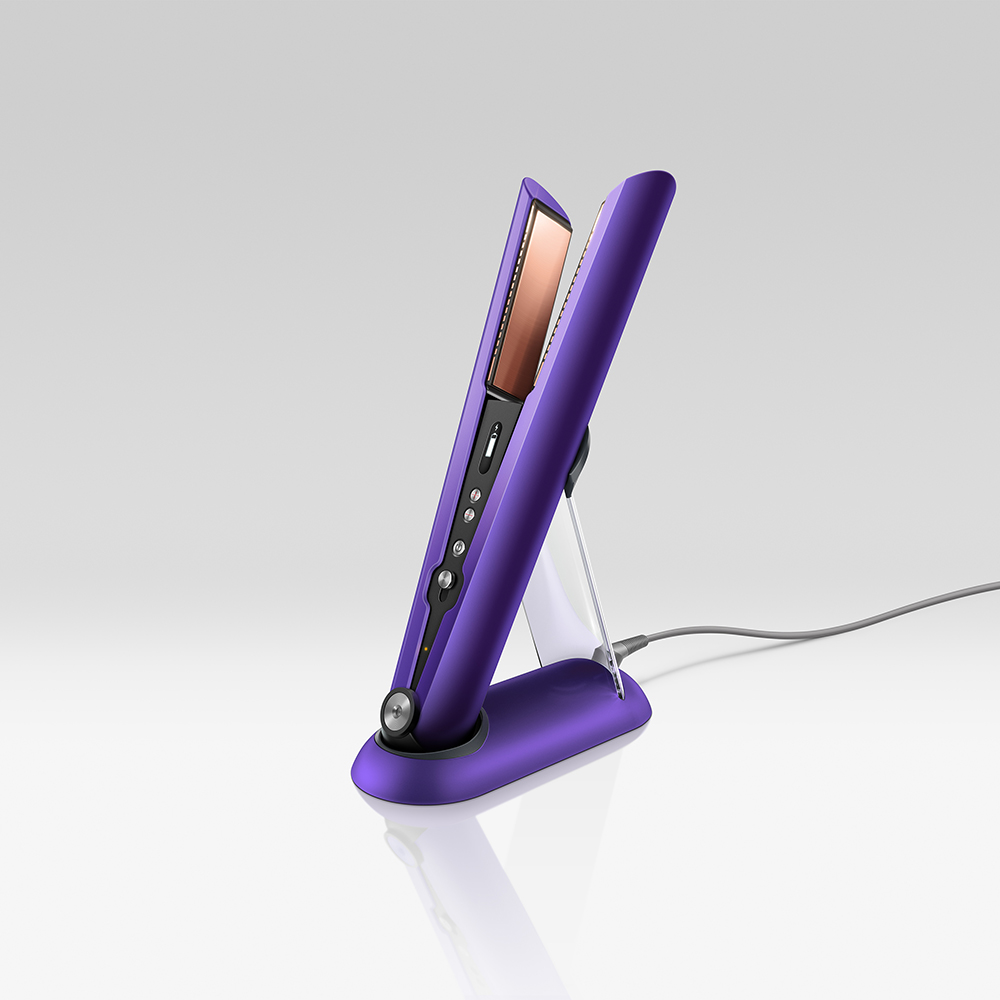 Not an ordinary hair straightener, the Dyson Corrale turns down the heat without compromising on style—literally and technically. The only styling tool of its kind with flexing plates that shape to gather your hair, it delivers salon-standard styling with less damage and colour fade. It's cordless, too, and now comes in three colours to match your aesthetic: Purple with black; black nickel with fuchsia; and the new bright copper with bright nickel.
The giveaway is now closed. Congratulations to the following winners, kindly check your email! 
1 x Dyson Corrale (Grand Prize)
1 x Beauty Empties Gift Set 
All you have to do, for a chance to win:
Submit your votes for all categories
Fill in the giveaway form (it'll pop up once you've completed voting)
Thank you for participating, week one of our giveaway has ended. Click here for week two's giveaway.
Terms & Conditions
1. This giveaway ends 11:59pm, GMT+8, 30 September 2021. The winner(s) will be announced on 6 October 2021.
2. Employees of Buro Malaysia and its related corporations ("Indochine Media Ventures") or Buro Malaysia partners and/or sponsors for the giveaway (if applicable), and their immediate family members (including spouses, children, parents, brothers and sisters) are not eligible to participate in the giveaway.
3. Winners of this giveaway are chosen at random.
4. This giveaway is organised by Buro Malaysia (hereinafter referred to as the 'Organiser').
5. The prizes for this giveaway are neither exchangeable for cash nor transferable.
6. All persons ('Participants') taking part in this giveaway agree that these rules shall be binding on them, and that the entries in this giveaway, including their name and likeness, may be used without restriction in any future publicity material by the Organiser.
7. The Organiser reserves the right to amend these rules or terminate the giveaway at any time at its sole and absolute discretion. All decisions made by the Organiser under these rules shall be final and no discussion or correspondence will be entertained. The Organiser may, but is not required to, justify any decisions relating to this giveaway.
8. The Participant acknowledges that the interest and good reputation of the Organiser are of paramount importance. The Organiser reserves the right to disqualify a Participant from the giveaway, or to withdraw the prize if it is believed the Participant is in breach of its obligations under the rules. The Participants shall not by act or omission, directly or indirectly bring the Organiser into disrepute.
9. All entries are sent at the risk of the Participants and in the event that there are technical difficulties experienced arising out of the internet or from any associated equipment or internet security is compromised, the Organiser may at its sole and absolute discretion disqualify the entire entry and shall not accept any liability for doing so.
10. Giveaway entries may only be submitted via the stated medium of communication.
11. This giveaway is open to anyone above 18 years old.
12. Each entry must be completed in full. The Organiser reserves the right to disqualify any incomplete entries in its sole and absolute discretion.
13. Incomplete entries will be deemed void.
14. Winners will be notified by email.
15. Uses of 'aliases' shall be considered a form of deception and are prohibited.
16. The winner must produce their original IC / passport with a legible IC / passport number in order to claim the prize. The winner may also be required to produce additional original proof of identity at the discretion of the Organiser.
17. All Prizes are accepted entirely at the risk of the winner, and the Organiser excludes all warranties in connection with the prize to the extent permitted by law.
18. All Participants release from, and indemnify the Organiser, its agencies, sponsors and representatives against all liability, cost, loss or expense arising out of acceptance of any prize or participation in the giveaway including (but not limited to) personal injury and damage to property and whether direct or consequential, foreseeable, due to some negligent act or omission or otherwise.
19. All personal particulars furnished are meant for identification purposes and will not be sold or given to any third parties. In the case of giveaways, our partners may wish to offer you services which require your personal particulars. These specific requests will be expressly stated within relevant giveaways, with a choice to opt out.
20. Inability to contact the winner by 25 October 2021 will result in disqualification and selection of an alternate winner.
21. Winners must collect their gifts from our office in Mont Kiara within 1 month of notification.
22. Prizes are final; no cash equivalent or alternative prize will be given. Prizes are non-transferable, non-exchangeable and strictly not for resale. If the winner is found to be selling the prize(s), the Organiser reserves the right to demand the return of the prize.