Introduced in 1968 as the Audi 100, this sedan provided the foundation for Audi's premium status by showcasing Audi's innovative technologies and progressive approach to the most competitive segment; the business class. Emphasising the elegance and undeniable presence of the Audi A6, the new model showcases a solid design with its signature single frame grille apprearing even wider than before. Notable changes were also made to the air inlets, bumpers, side sills, rear lights, tailpipes and headlights for a sophisticated aesthetic.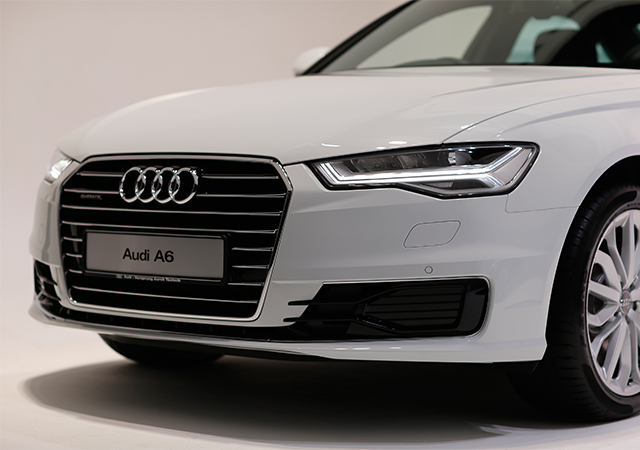 The new Audi A6 is also revamped from within by incorporating a systematic lightweight construction concept and an upgraded insulation from vibrations with lower cabin noise than ever before. Perhaps what is most exciting about the internal upgrades is the fact that the new model now comes with two optimised engine options, which are the 1.8 TFSI engine that sprints from 0 to 100km/h in just 7.9 seconds and the 3.0 TFSI V6 engine that goes from 0 to 100km/h in an impressive 5.1 seconds. Despite its thrilling performance, the new Audi A6 is still highly fuel-efficient.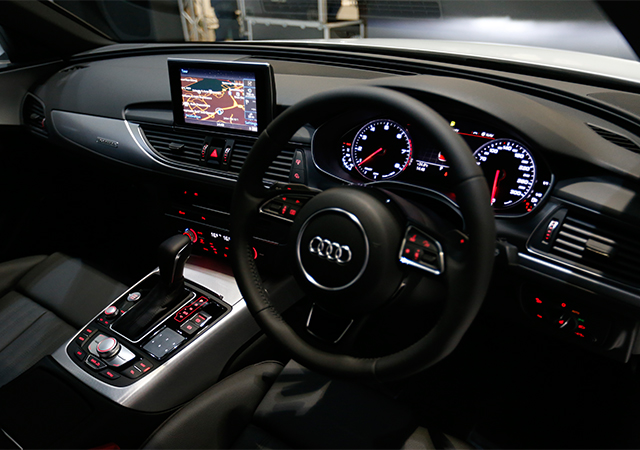 Inside the new Audi A6 is a new benchmark for business class comfort with an abundance of space thanks the the 9.6 feet wheelbase. The infotainment and connectivity options are up to date with the latest technology. The MMI® navigation plus with MMI® touch system on the Audi A6 3.0 TFSI quattro® appears on an 8-inch screen along with a Bose surround sound system consisting of a 12-channel amplifier with 14 loudspeakers. The system is also able to connect to the Internet via a SIM card to run features such as Google Earth and Wi-Fi Hotspot. 
The new Audi A6 comes in an impressive array of 13 colour choices and are available for booking at all authorised Audi dealerships from 25 August. 
The new Audi A6 1.8 TFSI retails from RM324,900 whilst the new Audi A6 3.0 TFSI quattro® will be available at an estimated price of below RM500,000. For more information, visit www.audi.com.my.