British architects Guy Hollaway Arcitects have just made skaters and riders on wheels very happy with the proposal of the world's first multi-storey skate park. The six-level complex, which was commissioned by tycoon Sir Roger De Haan, is proposed to be built in the English seaside town of Folkestone, Kent, and is expected to attract youths in the surrounding areas.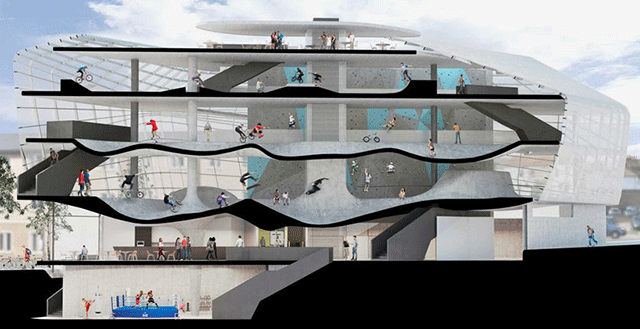 The sports park will accommodate a variety of popular urban sports including skateboarding, BMX-ing, rollerblading and scootering and will also feature three floors where sports enthusiasts will be able to ride freely. Metal mesh has been proposed to be used on the upper levels and left open, while a large industrial lift will run up through the building, allowing skating to be possible from floor to floor.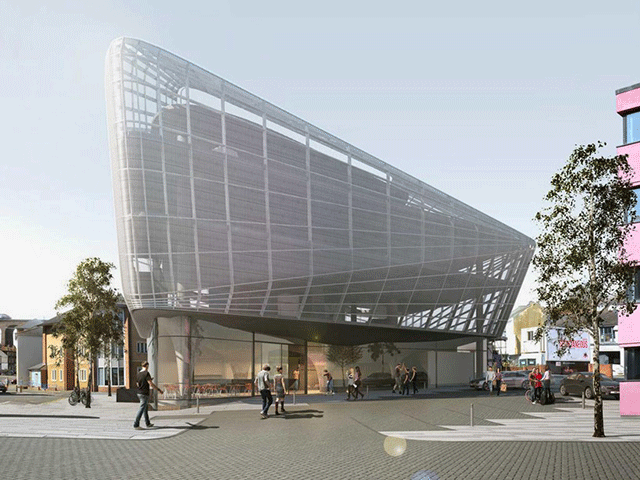 The facility will also house a 11metre high climbing wall and a boxing club in the basement.