Why did you get into the health and wellness industry?
My passion for healthy living was infused at a young age. I grew up on a tropical fruit farm in Queensland, Austraila and healthy living was a normal way of life.
When I was 14, I had the opportunity to do work experience at an iconic health retreat that was located around the corner from our farm. I saw a world I never knew existed. These healthy, happy and radiant staff were all devoted to their own health and the guests' wellness. The results were amazing and ingrained my passion for health and wellness that have carried through my life. It was a truly eye opening experience and planted a seed for my career.
When I completed school I went back to the health retreat to do work experience. This was the beginning of my now 22+ years in the health and wellness industry. Working at the retreat was an incredible learning experience. Every week I encountered people from all walks of life, coming to achieve varied life goals. Working day-in day-out with these people highlighted to me the value of wellness and how important it was to have meaningful values for a long happy life.
From the experience I gained in a retreat environment, I decided that I wanted to create an urban retreat for clients to continue on their path of optimum living. After a full day of meditation one day, I came up with the vision for what would be Aurora Spa—to help clients achieve their wellness goals and live their best lives.

How does Aurora spa differ from other spas?
We see Aurora as a spa retreat, an urban retreat which is totally focused on the client getting the maximum results in the minimum amount of time. After working in destination retreats I wanted to create an urban space for clients to integrate what they had learnt at health retreats and also provide a space for clients that didn't want to travel for half a day for a spa experience. Being in an urban environment clients could integrate and maintain their personal wellness objectives.
What made you decide to go into life coaching and how does that complement your spas?
I have always been drawn to helping people live their best life and guiding and navigating the process with clients, it is my passion. My coaching is one on one and clients have an opportunity to reflect on their life both personally and professionally to create clarity, focus and direction moving forward. In the spas this whole person approach is also taken in a modified spa experience approach. We find by treating the whole person you can achieve more sustained long term results.
What are some common problems you come across in the people you coach?
(They are usually) overwhelmed, overworked and overscheduled, tired, exhausted and depleted, reactive and scattered, burdened and guilty, feeling out of control, busy and not productive, stretched too thin at home or at work, feeling exhausted and lacking energy and are sleep-deprived, therefore undermining high performance.
What are some tips on overcoming stress and anxiety? What can we do to wake up happy?
Technology is a big issue for a lot of people. I suggest having no technology for at least an hour before bed to allow your mind to switch off. I also suggest not checking emails until you are in your chair at work, as this can breed stress and anxiety. So many people checking their emails as soon as they get up. Instead have a morning ritual that inspires creativity and focus for your day.
Please tell us more about the Wheel of Balance concept - how we can apply this to our lives?
The wheel of balance is one of the many tools I use to help clients ascertain what areas of their life are most out of balance. By looking at each section of the wheel we can identify the areas that are not working and also gain insight into where the client would like to be. It is a process of bridging the gap between where you are at and where you want to be.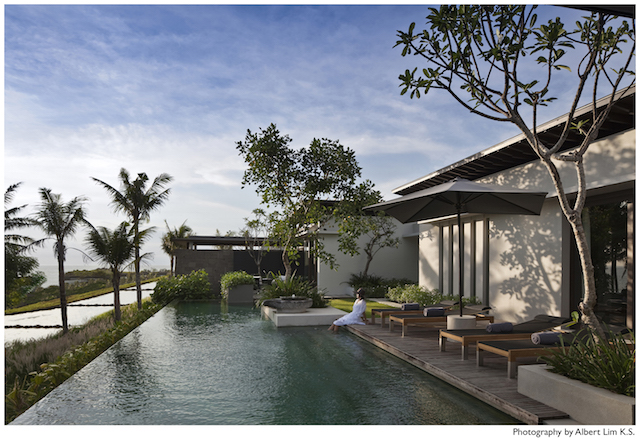 What do you do to relax?
Go to Alila Villas Soori for an annual holiday where the peacefulness is like no other. This is my annual top up, my time out.
On a day to day basis I support myself by having rituals of self-care. These can simple and quick or when I make more time I can have longer rituals. Some regulars for me are lighting a candle in the evening and having no technology - time to switch off and enjoy conversations, a bath with salts and essential oils to relax my mind and my muscles, walking to the beach as nature is a great relaxer and outlet for me, and meditation, whether it be one minute or 10 minutes. My simple philosophy is one minute is better than no minutes.
The most important life lesson you've learnt?
Take time to focus on what you are passionate about. Once you have established your passion, ensure it is at the core of everything you do. Essentially walk the talk.
Please finish this sentence: Life is... a journey to be lived happily, mindfully and fully.