Combine a type of coat made popular by the British Royal Navy during World War I along with the carefully-done age-old shearling process and you'll find a luxurious piece that deserves to be in the family heirloom stash—especially so when it's designed under the creative direction of Stuart Vevers for Coach.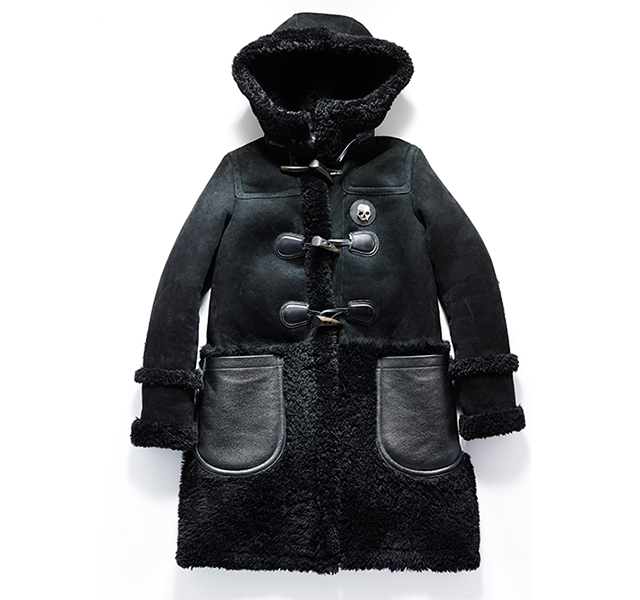 Coach's plush sheepskin duffle coat is praiseworthy for a few good reasons: made in Italy and trimmed with full-bodied Italian leather tumbled for softness and a broken-in grain, this visually arresting black coat is rugged, refined and the best of all—it'll keep you warm in the most stylish way possible.
Shearling is derived from sheepskin pelt that has been painstakingly sheared to attain a level depth and feel, and then properly tanned. It isn't merely shorn wool, which explains its comfortable and heat-trapping properties thanks to its sueded leather interior coupled with the wool exterior. Whether you're dressing up or down, this timeless piece proves that designer fur coats aren't the only très chic outerwear around town.