From 8 June to 27 August 2017, embark on a journey through time with Louis Vuitton at the 'Volez, Voguez, Voyagez - Louis Vuitton' exhibition at the Dongdaemun Design Plaza (DDP) in Seoul. Designed by the late Zaha Hadid, the DDP is a sight to behold, a spaceship-like landmark that sets the perfect backdrop for the showcase of Louis Vuitton's inspiring journey from 1854 till today.
Curated by Olivier Saillard, 'Volez, Voguez, Voyagez - Louis Vuitton' will bring you on a fascinating journey, from the brand's beginnings as historic trunk-maker to the modern luxury house it is today.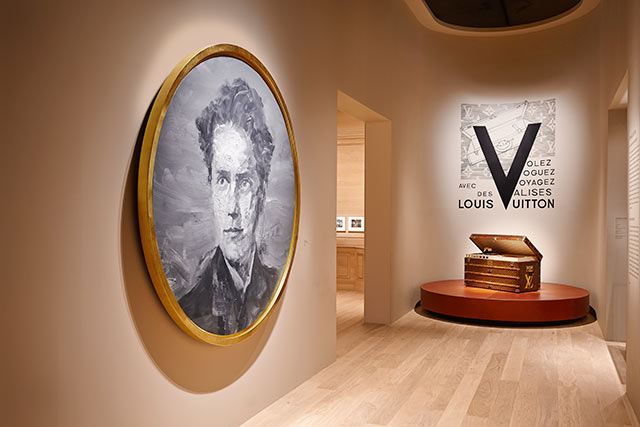 "Louis Vuitton has always been at the forefront of creation and innovation. Constantly taking inspiration from our past we craft the trends of today" says Michael Burke, CEO of Louis Vuitton. "Olivier Saillard has immersed himself in the Louis Vuitton archives to decode its secrets. He delivers a fresh vision of our past, present and future."
With a set design by Robert Carsen, 'Volez, Voguez, Voyagez - Louis Vuitton' is divided into 10 chapters, opening with the absolute symbol of Louis Vuitton, an antique malle, and closing with a section dedicated to craftsmanship—a quality the House is well-known for. There will also be a chapter devoted to Korea, honouring the historical ties between Louis Vuitton and the country, which dates back as early as 1900. 
Entrance to the exhibition is free. To register, visit the website.
Related stories:
5 Things to know about Louis Vuitton Cruise 2018
Exclusive: Jeff Koons on his collaboration with Louis Vuitton