More than 20 rich shades including sapphire, ruby and emerald have been interwoven with 24-carat matte gold 'threads' bring together the ikat motif in Hermès' Voyage en Ikat collection, designed by Damian O'Sullivan and Benoît-Pierre Emery.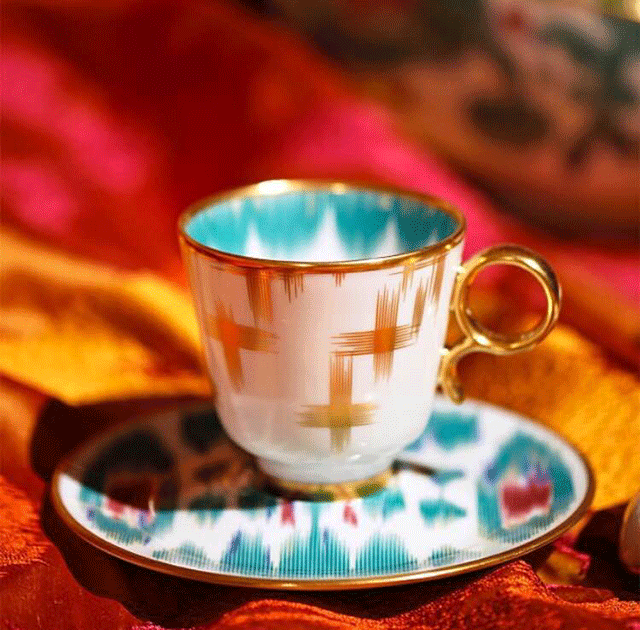 Ikat, an Asian technique of weaving and dyeing fabric, was used as inspiration in bringing together an East meets West theme. 
Each plate, bowl, teacup, saucer and tray in the 33-piece collection are individual masterpieces and together, make beautiful additions to a party or as stunning display pieces in any home.