Tea leaves have been associated with beneficial properties that date back 5,000 years ago in China—where it was brewed and consumed as a medicinal drink. But when Master Perfumer Jean-Claude Ellena decided to capture the light freshness of tea leaves in a glass bottle, he sought to express this scent in a way that he only know how to—through the art of "returning to essentials."
Thus Bulgari's iconic Eau Parfumée au Thé Vert was created in 1992, marking the beginning of a new sensory exploration. Now in 2015, three other reinterpretation of tea notes have been crafted: Eau Parfumée au Thé Blanc by Jacques Cavallier, Eau Parfumée au Thé Rouge by Olivier Polge, and Eau Parfumée au Thé Bleu by Daniela Andrier.
The Eau Parfumée collection is distinctively coloured according to its olfactory association and perfumer's inspiration: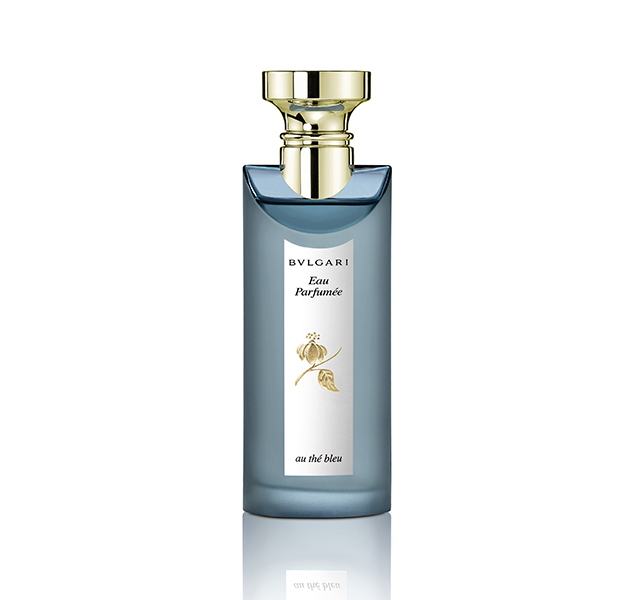 With notes of lavender, shiso leaves, violet, iris and musk, Thé Bleu was inspired by the Oolong tea's complex aroma and its unique shade of teal, which reflect calmness and well-being.
"This is a fragrance whose sillage creates a very tender, elegant and refreshing halo, which is also sensual, with a kind of thickness," says Daniela Andrier. "It is extremely refined, recalling the rituals which surround tea."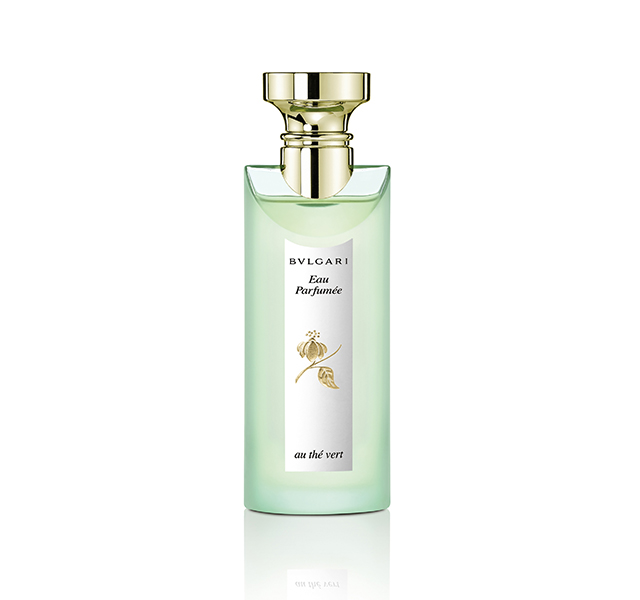 Thé Vert is a revolutionary cologne that combines an amalgamation of bergamot, pepper, cardamom and musk, and is inspired by the Japanese green tea. With the colour green's association to nature and vitality, it's only expected that this scent instills a sense of invigorating wellness, especially punctuated by cedar wood and beeswax notes.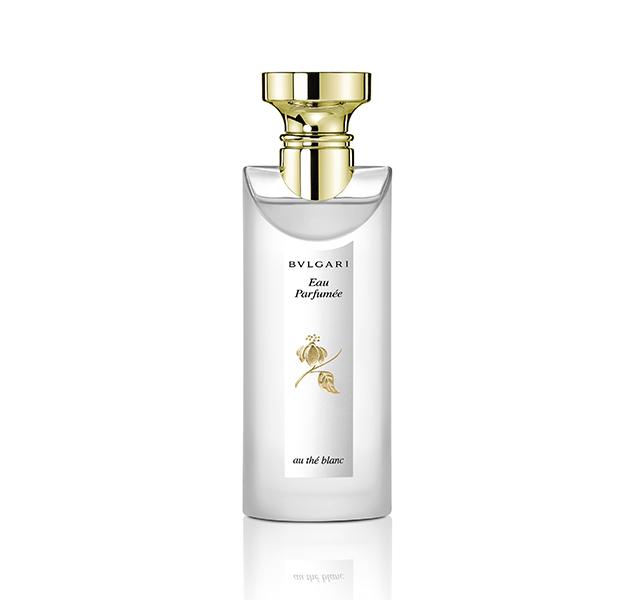 Thé Blanc is inspired by a rare Himalayan-grown species of white tea (Silver Needle), which has a multitude of beneficial properties. Its notes include a warm floral and woody combination of white peppers, ambrette, and musk. A symbol of purity and serenity, the white bottle also recalls the opalescence of moonstone.
Enthused by Rooibos red tea, whose leaves redden as they mature, Olivier Polge coalesces pink pepper with sharp tones of orange and bergamot in Thé Rouge. As you delve deeper into this scent, you'll find heart notes of fig pulp which naturally evolves into the deepest notes of walnut and musk. 
Bulgari's Eau Parfumée Collection will be available in August, exclusively at Parkson KLCC.